Are online meal subscriptions replacing grocery shopping?
The world of adulting is plagued by the endless question: "What's for dinner?" It's no wonder meal kits created quite the buzz when they arrived on the food scene in 2012. The kits promised to take decision-making and portion control out of cooking by sending pre-measured ingredients and detailed instructions to subscribers. Who'd say no to preparing healthy and gourmet meals in a matter of minutes?
But it wasn't a smooth ride for many of the early players. Meal subscription services faced stiff competition from similar companies and from traditional grocery stores and other convenience food-oriented businesses. They also had to battle with skewed consumer perception. Most customers viewed meal kits as overly pricey and unsustainable.
Although still quite slow, the meal kit industry saw steady growth in 2019. This growth was further spurred by the COVID-19 pandemic, which forced people all over the world to avoid grocery stores and cook from the safety of their own homes.
The meal subscription industry is expected to see exponential growth in the next few years. But will it continue to thrive after the pandemic is over? Will meal kits reach more people, and will they become as much of a household staple as grocery items?
The appeal of meal kits
What sets meal kits apart? What draws customers to the novel idea of receiving pre-packaged food items that you still have to cook? Why would people choose them over take-out or conventional cooking? Here are the key benefits of a meal subscription.
Quick and easy preparation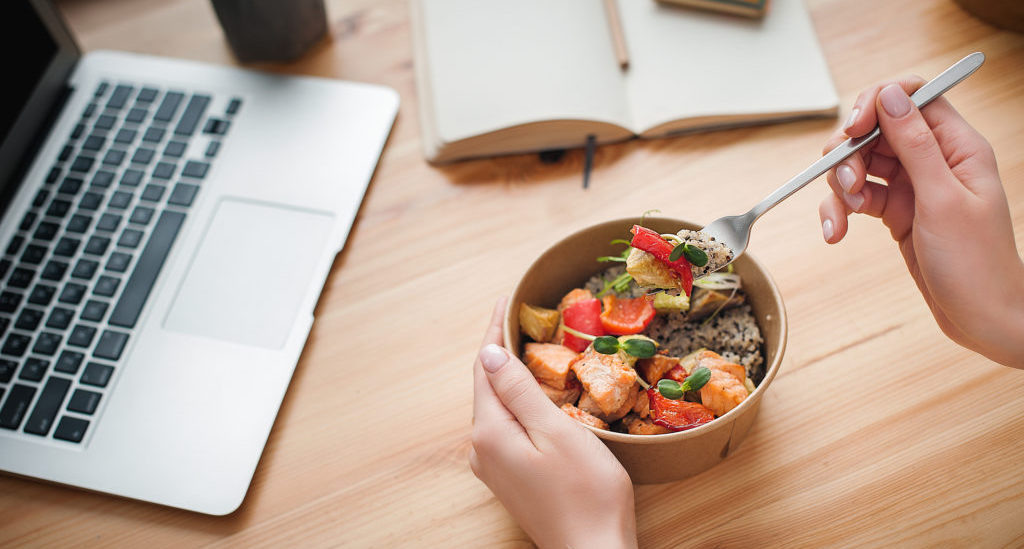 A lot of people want to whip up magic in the kitchen but don't have the time and energy for it. This is where meal kits come to the rescue. People love how they're able to try new recipes and prepare gourmet meals without having to pour blood, sweat, and tears into the whole process. Meal subscription services also spare them the pain of having to decide what's for dinner every single day.
The problem is that most of these services only offer meals for dinner. Subscribers still have to shop for breakfast and lunch. Recognizing this problem, Hungryroot shut down its business in 2017 and reopened with wider offerings, including all meals and snacks. Other meal kit providers are likely to follow suit.
Healthy options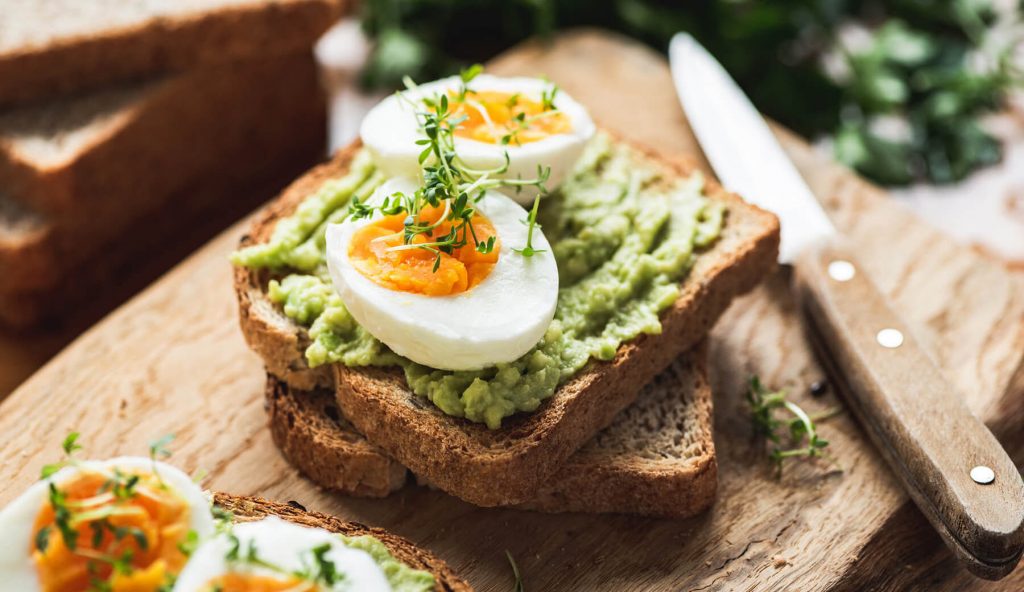 Have you ever considered giving a keto diet a try? Maybe you'd like to go plant-based or pescatarian? You know the best time to start eating healthy is now, but taking the first step is not always easy. You have to learn the right mix of recipes and find places that offer the ingredients you need.
Fortunately, meal subscription box providers have recognized this need. Blue Apron, for example, partnered with Weight Watchers in 2019 to cater to the health-conscious. You'll find many other meal kit services that are designed for special diets like vegetarian, paleo, and keto.
Even if you don't have a special diet, meal kits can help you stay healthy. Offered in just the right portions, they can prevent you from overeating. Moreover, the pre-measured kits usually provide calorie counts and nutritional information. You get to enjoy guilt-free eating. Some meals even look hearty but are actually low-calorie.
The sustainability factor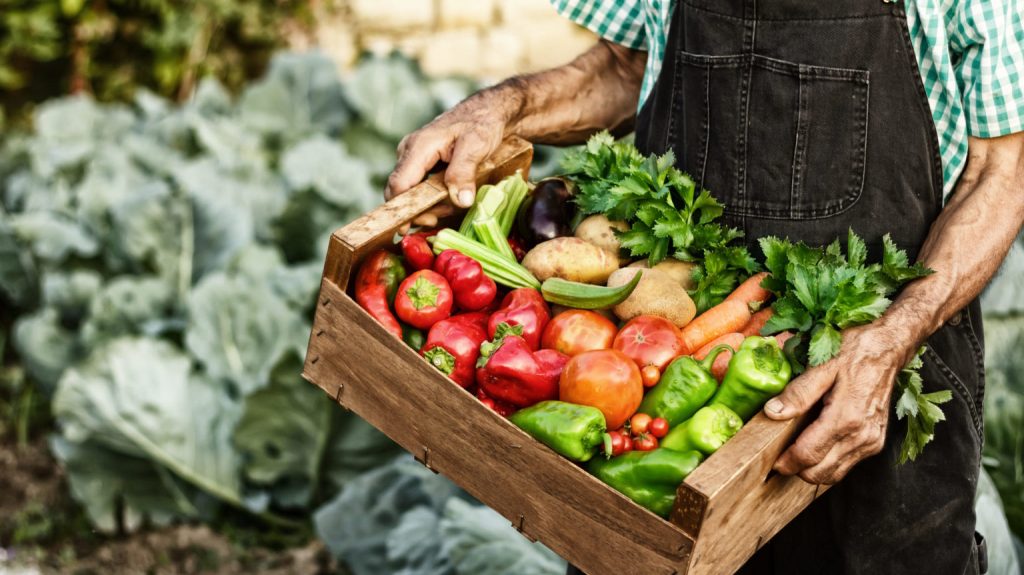 Because of concerns about their health and the environment, more and more people are choosing to eat only organic foods. Meal kit providers are only too willing to deliver. Many of these services provide farm-to-table ingredients. This means consumers enjoy fresh food and are able to support farms that help preserve the ecosystem, protect biodiversity, and conserve water.
Portion-ready meal kits also prevent food waste. You won't have to see rotten halves of onions and unfinished packets of spices in your kitchen. You use everything in a meal subscription box, down to the last pinch of pepper.
The industry still has to address concerns about the meal kits' packaging materials, such as the use of plastic. But overall, meal kit subscriptions are more sustainable than common grocery shopping in terms of their carbon footprint.
Growing popularity
The growing popularity of meal subscriptions is proof of the merit of this industry. It offers benefits that are compatible with people's evolving attitudes and food preferences. It's even congruent with recent world developments!
Increasing preference for homemade meals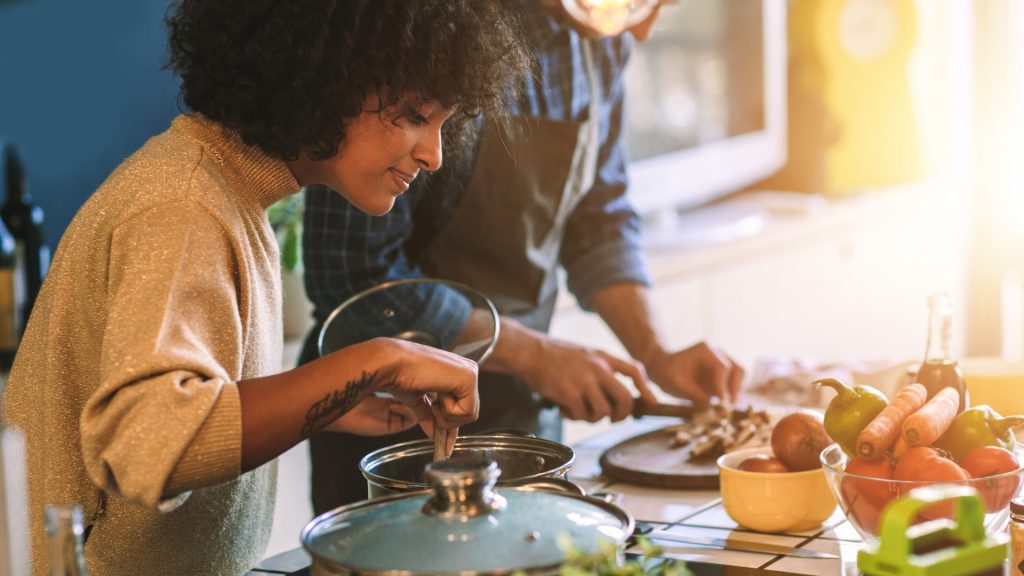 With a projected compound annual growth rate of 13%, the global market size for meal kit delivery services is expected to balloon to a whopping USD 27.33 billion by 2028. One of the key drivers behind this growth is the renewed interest in homemade meals, particularly among millennials.
Holding a 61% share of the market in 2020, cook-and-eat meal kits are an attractive option for young people who love gourmet-style cooking. These kits allow millennials to indulge their can-do attitudes in the kitchen while still enjoying quick or instant meals.
For the time-crunched and health-conscious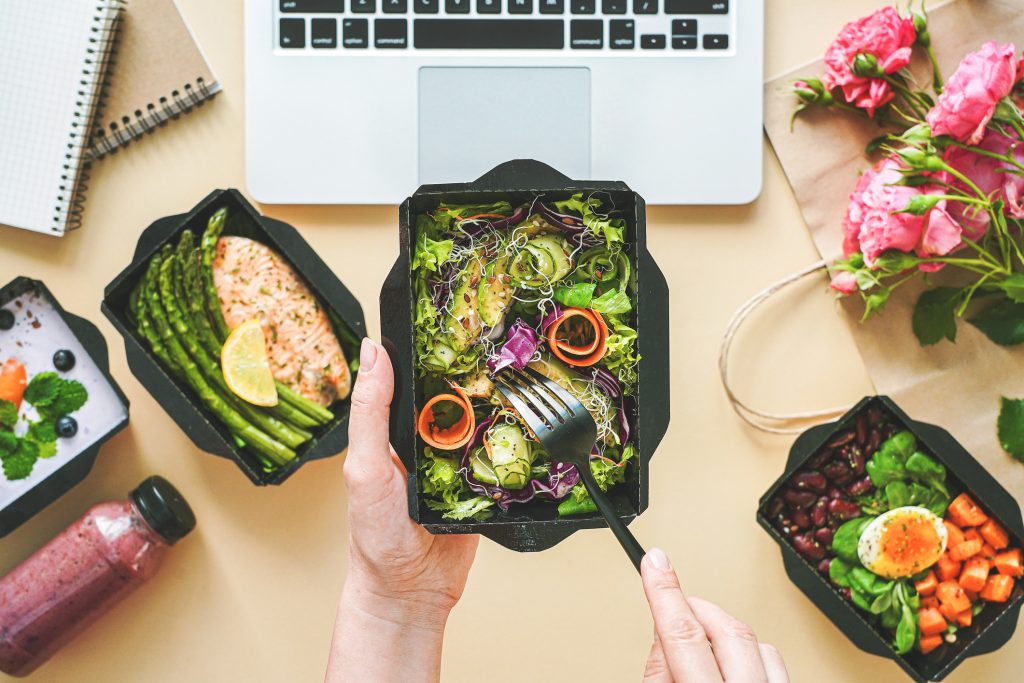 Easier and faster to prepare than the cook-and-eat meal options, chef-prepared heat-and-eat kits are ideal for time-crunched consumers. This segment is expected to grow at a rate of 3.4% from 2021 to 2028. Some of the factors driving its growth are the increasing numbers of working women and millennial customers. Heat-and-eat meal options are also popular among affluent consumers.
Capturing 55% of the market in 2020, single-serving kits are the preferred option for bachelors who'd like to prepare healthy food at home but don't have enough time to cook. Expected to see a compound annual growth rate of 13.4% from 2021 to 2028, multiple serving kits are perfect for families with busy and stressed-out working parents.
Boom in the time of COVID-19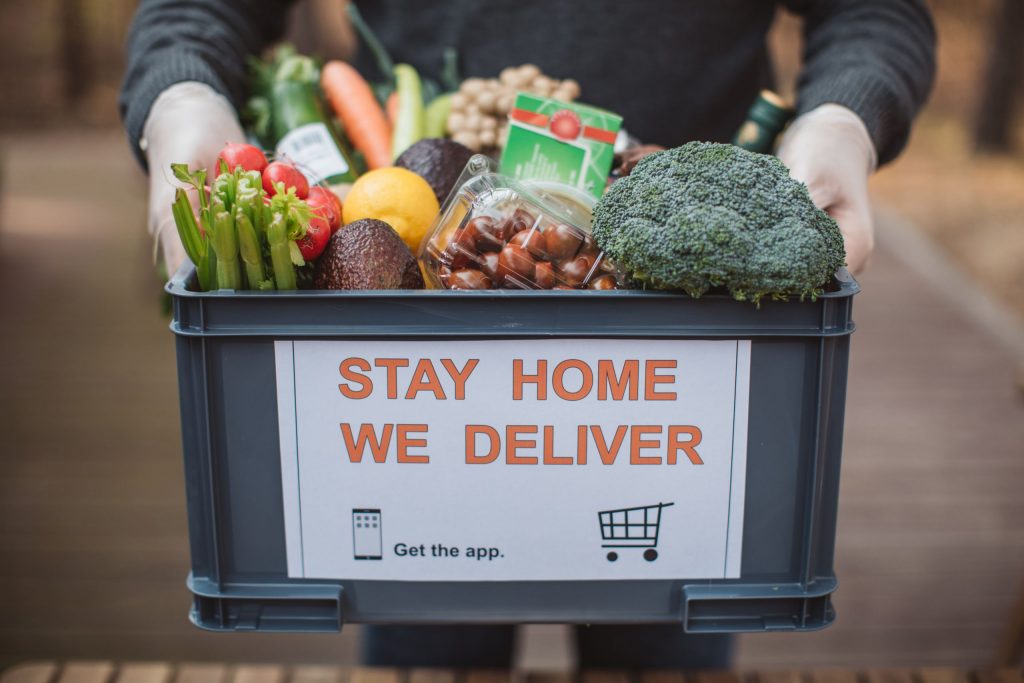 Not all businesses are losing out during the pandemic. Top meal subscription industry players like Blue Apron, HelloFresh, Sun Basket, and Freshly are reporting an increasing demand for their services.
HelloFresh saw a 90% growth in their active US customers during the first quarter of 2020, Freshly had a total of 4.2 million meal deliveries in March (up from February's 3.5 million deliveries), and Sun Basket doubled the demand they had before COVID-19. The pandemic also gave Blue Apron a much-needed profitability lift during the second quarter of 2020 (with a net income of $1.1 million).
Freshly attributes part of their growth to an increasing number of customers who are 60 years old or older. Sixty percent of their user base are now made up of baby boomers who are adapting to the changing world.
This growth in the user base is not limited to the older population. Overall, the NPD Group reported a 7% increase in the segment of the population subscribing to meal kit services. This growth is spurred by restaurant closures and the growing number of people forced to seek refuge at home. A Hunter Food Study Special Report revealed that 54% of consumers are now cooking more.
Restaurants are catching up with the trend. Some establishments are offering meal kits that allow customers to cook or bake hot and fresh dishes that are similar to those served in their favorite restaurants. This service allows struggling restaurants to stay afloat and get creative with their offerings.
So, are online meal subscription services a new grocery?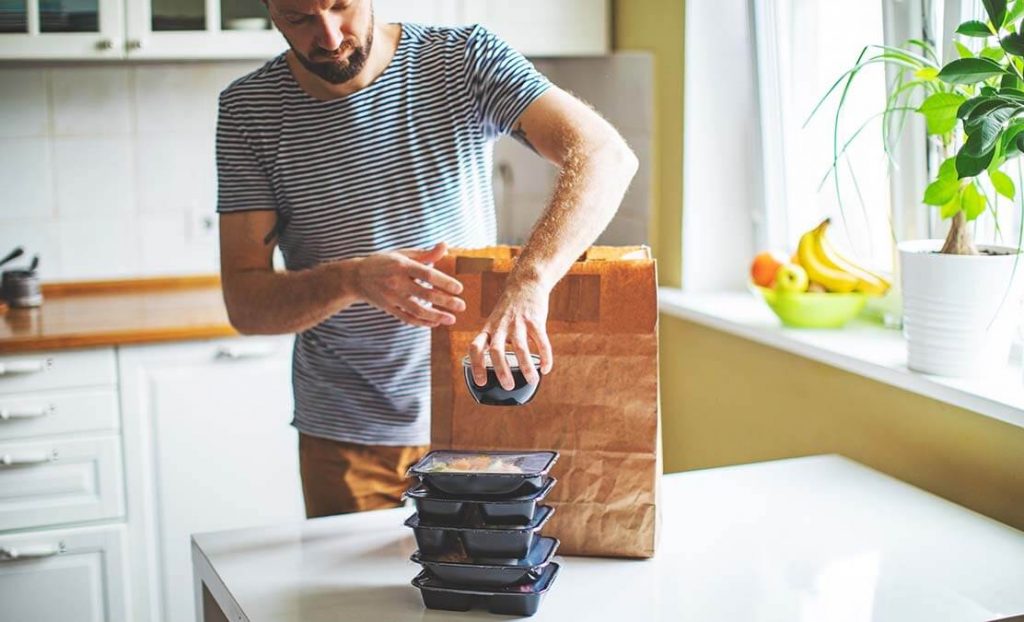 Although growing at an unprecedented rate, meal subscription box services still have relatively low penetration rates among consumers. Even so, their disruptive potential can't be ignored. After all, meal kit buyers are some of the same customers who spend the most at restaurants and traditional grocery stores. Signaling a shift in consumer behavior, long-time subscribers are spending 13% of their food budget on meal kits.
As discussed above, COVID-19 has been expanding the market for meal kits. Subscription services have the potential to capture an emerging market segment—people who have been experiencing cooking fatigue during the pandemic.
A survey of US residents found that 55% of those who are cooking from home are now experiencing fatigue. Respondents reported cooking the same meal 28 times since the start of lockdowns and social restrictions. They also expressed a desire to spend less time cooking. Around two-thirds of the respondents reported avoiding trips to the grocery store as much as possible. This has limited their access to fresh ingredients.
Meal kit service subscriptions are poised to meet the need for meal variety and fresh ingredients delivered to people's doorsteps.
Will the meal kit trend stick around?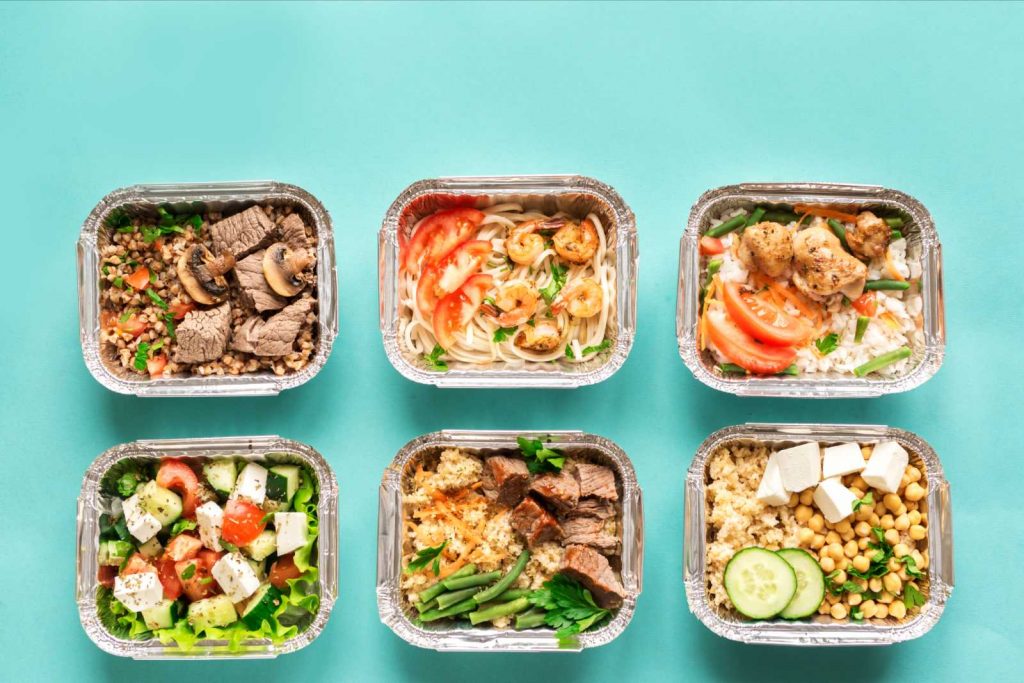 Many of the habits formed during the pandemic are expected to linger long after the crisis is over. According to the Hunter Food Study Special Report, 51% plan to continue cooking at home after the pandemic. The respondents love how home-cooked meals enable them to stay healthier, experiment with new recipes, and save money. They also find the experience relaxing.
Only a small portion of consumers who cook at home are using meal kits, but subscription services are expected to capture a greater share of this market as they continue to fill the need for sustainable and convenient meal solutions.
Challenges to overcome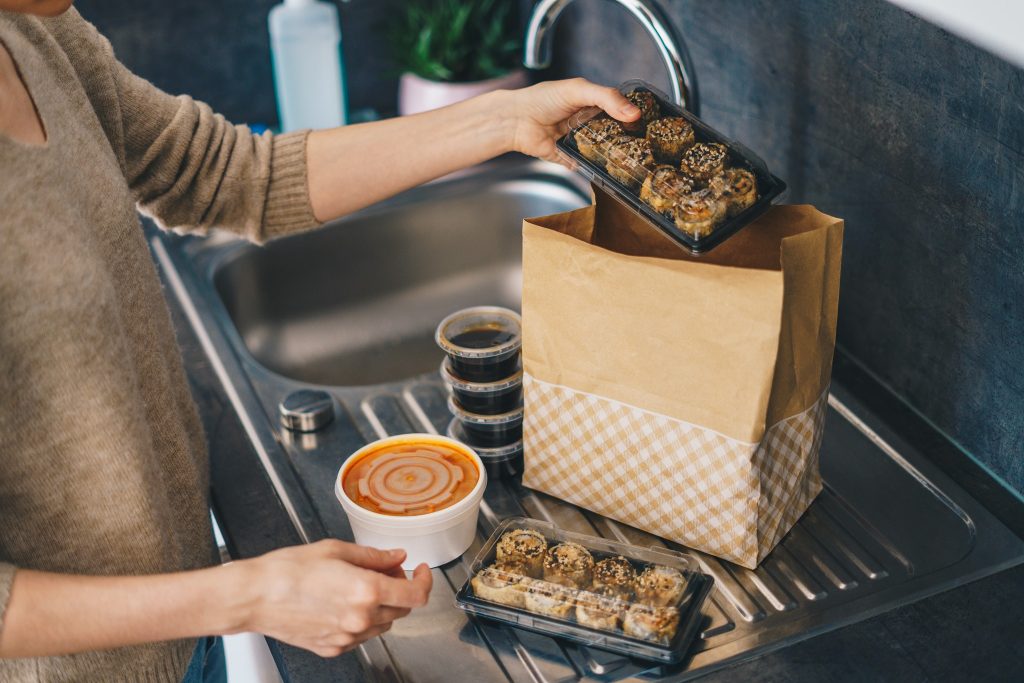 In the US, only 4% of consumers have tried a meal kit subscription. Not only are meal kit providers struggling to penetrate the market, but they are also having trouble retaining their existing customers. Some of the main hurdles are high meal prices and shifting customer preferences.
Meal subscription box providers have to adapt quickly to keep up with their customer's evolving eating habits. To appeal to their environmentally-conscious customer base, these companies need to develop eco-friendly packaging. They also need aggressive marketing to shift consumer perception. Meal subscription companies must show customers that these kits are not as pricey as they think.
Key players to watch out for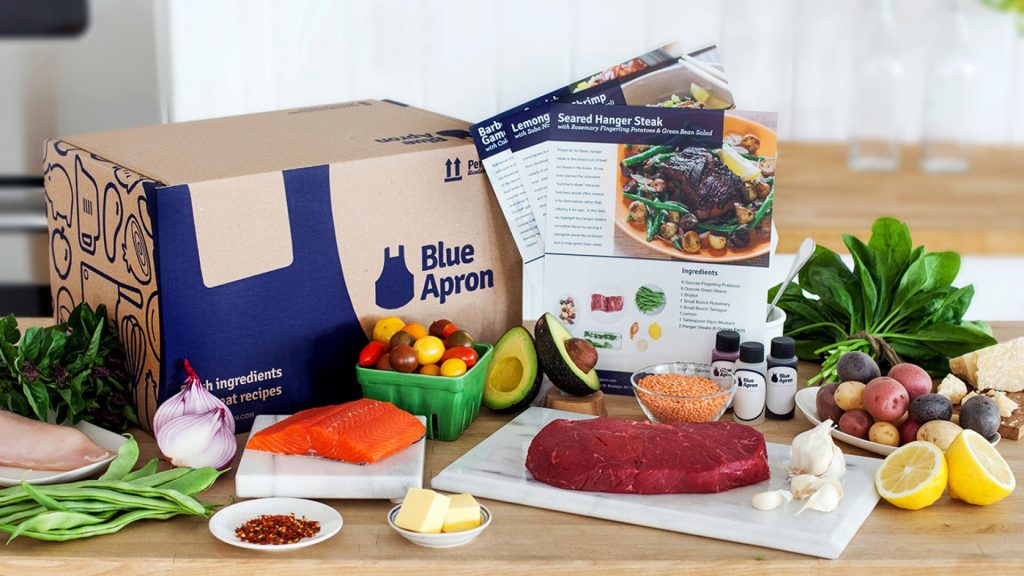 Blue Apron had a profitable quarter in March of 2020, the first one since going public in June of 2017. The company grew its subscriber base by 20,000 in the first quarter of 2020 to a total of 396,000 subscribers. Blue Apron is still not where it was in 2017 when it had more than a million subscribers, but by accommodating new demand, the company is expected to keep growing. This is reflected in their increasing share price and job listings.
Blue Apron takes pride in offering gourmet meals, but speed and simplicity are stealing the show. According to a GroceryDive report, heat-and-eat meals are gobbling up the largest share of the market. HelloFresh, known for offering easy-to-prepare and unfussy meals, is now outselling its competitors. With a whopping 5.3 million customers, they are way ahead of the pack.
Sun Basket has been eating a piece of the market pie with their microwavable and oven-ready meals. They've successfully doubled the demand for their kits during the pandemic. Home Chef has tripled its customer base with oven-ready and grill-ready meals.
Serving gluten-free heat-and-eat meals, Freshly has been particularly appealing to subscribers over the age of 60. In a huge jump from their February 2020 sales, the company sold almost a million more meals in March of the same year. Freshly has successfully captured the senior market.
Although not without obstacles and challenges, meal subscription is a growing industry that offers many opportunities. You have a chance to piggyback on its growth!
Are you ready to take a chance in the exciting world of meal kit services? With Subbly taking the technical complexities of providing subscription services out of the equation, you can concentrate on coming up with exciting ways to win the market over. Go ahead and try the platform. It's free for the first 14 days! Click here to get started.