How to Leverage Instagram Influencer Marketing for Your Subscription Business
Last modified on March 19th, 2017
With over 600 million active monthly users, Instagram is one of the hottest social media platforms around, that's why it's perfect for marketing your business. I'm going to share with you how to use Influencer Marketing to explode your business growth.
But it's not just a giant meme library (although you could be forgiven for thinking that it was), it's also a community ripe for marketing. In fact, engagement with brands on Instagram is 10 times higher than Facebook, 54 times higher than Pinterest, and 84 times higher than Twitter.
But today, I'm talking about a very specific type of marketing that's perfect for reaching specific Instagram audiences: influencer marketing.
Ok, What is Instagram Influencer Marketing..?
Influencer marketing is the tried and tested practice of exploiting the popularity of a public figure to promote your brand, product or service. Think Nespresso and George Clooney.
The key benefit of influencer marketing is that it bypasses the barriers that traditional ads encounter, because the target audience is introduced to the brand via a trusted source on a platform they already love. In this case, the trusted source is your influencer, and the platform is Instagram.
And it's not just a practice reserved for the big brands, either. On the contrary, a recent Tomoson study revealed that influencer marketing is the fastest growing marketing strategy among US businesses.
Recommendations, testimonials and FOMO are all very powerful marketing strategies. Now you should be getting FOMO hearing that… because you need to be doing this.
Harness the power of FOMO using influencers and their social proof
Click To Tweet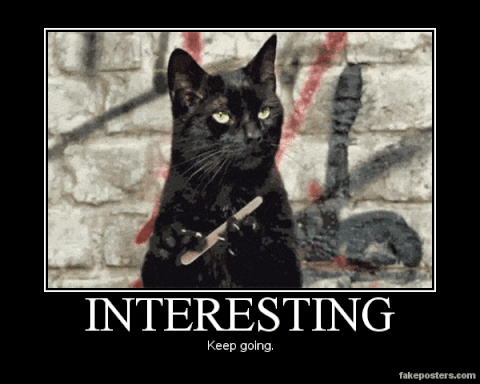 Step 1: Find Instagram Influencers
Before the digital age, just about any celebrity was good enough to be an influencer. But in contemporary marketing, an influencer needs to have more than just a popular face — they need a sizeable and responsive social media following, too.
Furthermore, Instagram marketing isn't just about an internet celebrity taking selfies with your subscription box. It's about tapping into relevant audiences through the trusted personality that gathered them in the first place.
That means your selected Instagram influencer should have an active audience that's already interested in your products. There's no point working with a fashion blogger if your subscription box is aimed at comic book lovers, for example.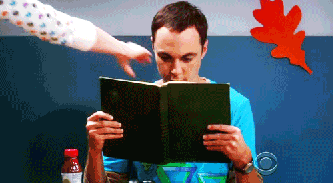 With that in mind, your first step is to find an Instagram influencer that's popular, yet relevant to your subscription box in some way.
The simplest way to find an Instagram celebrity is through the app itself. Just head over to Instagram and start searching for hashtags related to your niche. It won't be long until you stumble across an account with thousands of engaged followers.
If you need an influencer in a specific location, Instagram's search function will once again come in handy. Just tap the "Places" tab to find users in cities across the world.
If you find Instagram's search function to be fruitless, you can try the various Instagram influencer directories dotted around the web. Popular choices include Revfluence, ShoutCart and InstaBrand.
Finally, Google is always a wise place to carry out a search — no matter what you're looking for. A quick search for "Fitness Instagram Influencers" for instance, fetches a ton of relevant results.
To recap, here's how to find an Instagram influencer:
Use the Instagram search function
Sift through Instagram influencer directories like Revfluence, ShoutCart and InstaBrand
Google "instagram influencers" along with keywords related to your industry
Step 2: Find Your Formula
Countless brands are already leveraging the popularity of Instagram stars to push their products.
If you're unsure of how to go about planning your campaign, here are some Instagram influencer marketing examples that you can use as inspiration.
BirchBox
Let's start with Birchbox, a subscription box business that aced their recent Instagram influencer marketing campaign.
They went all in by partnering up with lifestyle blogger Emily Schuman to promote one of their monthly boxes. Emily's 380,000 Instagram followers were exposed to five Instagram images of her using some of the bundled products. Together, the images attracted over 18,000 likes.
Boxed Water
Boxed Water on the other hand diversified their campaign by working with multiple influencers. They reached out to Jaime King, Megan DeAngelis, Milano Alyssa and Aidan Alexander to spread the word about a philanthropic project.
The idea was that, for every Instagram photo posted with the hashtag #Retree, Boxed Water would plant two trees. The influencers simply took a picture with the product and encouraged their followers to use the hashtag themselves via the photo's caption. Today, the #ReTree hashtag is home to over 10,000 Instagram photos.
Influencer Marketing Strategies
If the two examples above don't float your boat, there are yet more ways to leverage the influence of an Instagram star. For example, you could experiment with any of the following five ideas:
Ask the influencer to carry out a video review of your subscription box
Stage elegant images of your influencer using products from your subscription box
Publish short Q&A sessions with your influence on your company's Instagram account to entice your existing audience
Have your influencer run a competition from their Instagram page, with your subscription box as the prize
Give your influencer a full day of access to your company's account for an "Instagram Takeover"
Or, for maximum points, you could always think up a totally unique way to make the campaign work for your brand.
Step 3: Strike a Deal
Once you have found your influencer and figured out which strategy makes the most sense for their audience, it's time to reach out to them and strike a deal.
There's no way to pinpoint exactly what it will take to hire an Instagram influencer marketing expert, but one thing's for sure, you'll be compensating them in some shape or form — especially if you're dealing with a bit of a diva.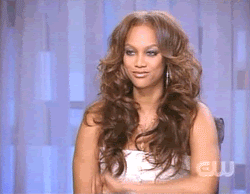 That payment could be in the form of money, free products, or anything else of value that you can barter with.
Naturally, the bigger their audience, the more you'll have to fork over.
After the details are agreed, it's wise for both parties to sign a contract outlining the terms of the agreement, as well as an NDA (non-disclosure agreement), to protect any confidential information that the influencer may be exposed to during your working partnership.
With the formalities out of the way, you can sit back, relax, and watch the likes, comments and sales flood in.
So remember, the three vital steps needed to strike a deal with your chosen influencer are:
Agree upon some type of payment or compensation for the campaign you set out. Sign a contract. Sign a non-disclosure agreement.
Have you used the power of Instagram influencers to promote your subscription box? Let us know how it worked out for you in the comments section below!
If this article piqued your interest, head over to our blog and check out the 12 Tips To Market Your Subscription Commerce Box or better yet, join the subscription box frenzy by taking a look at How to Start A Subscription Box Business yourself!
Header Image: Pexels, Gif Images: Giphy