How To Start a Subscription Box Business
Last modified on April 17th, 2020
You're here, which means you're looking to either start a subscription box business (sometimes referred to as "subbox"). Or you're an established business looking to expand your customer base and lifetime value (LTV) by adding a subscription model to your business.
Either way, we'll help you make it all happen with this extremely easy to follow guide on how to launch and successfully build your subscription box business (empire).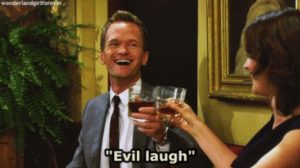 Some Statistics
In January of 2016, visits to online subscription retailers reached 21.4 million compared with 722,000 visits in January 2013. You can find this report by Hitwise, a division of Connexity here. That's 3,000% growth over 4 years (What!?). In Layman's terms: people are loving the subscription business model.
How to Read This Business Plan Guide
Take notes, so grab a pen and paper.
Bookmark this page right now so you don't lose it, you will need to refer back to it.
Follow us on twitter, so you can ask questions.
This is version 1 of this guide. There will be more to come, and I welcome your feedback, so don't be shy to ask the team or I questions. – Note from Stefan, Founder of Subbly
Download The "Start a Subscription Business" PDF eBook Guide?
If you're wanting to keep a copy and get some exclusive content, then downloading the 46 page eBook on how to start a subscription box might be what you came here for!
To download it, please scroll to the bottom to find the link to download the PDF.
Why The Subscription Box Business Model is Growing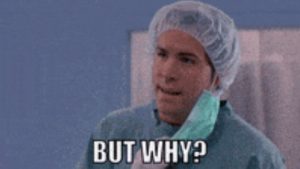 Let's take a moment to understand why this fantastically rewarding business model is so popular.
First of all, in this generation, leaving our living room to do anything just seems really inconvenient. Netflix, Postmates, Amazon Prime, and more bring everything to you. Just click on it, and it'll be there. And one brilliant person said: Well, why stop there? What if you only had to click once and you'd get what you want on a consistent basis? Yes, brilliant person, we hear you.
The Subscription Box Business Model
Enter the subscription box model: monthly treats, surprises and helpful items you always need, at the convenience and recurrence you always want.
But what's it to you, the merchant? Well, kind of the same thing. As a subscription box business owner, you'll have the stability of recurring monthly revenues that give you the capacity to grow over time and build brand loyalty (more on this later).

As a subscription box business owner, you'll have the stability of recurring monthly revenues.
Click To Tweet
Time to Get Started
Alright, after all that convincing (and if not, talk to us), you're already in your living room calling your friends to bring you some of their scrap boxes around their house, right?
Okay, don't do that. We need do this the proper way, remember? You're making some big moves towards your goal of starting a subscription box business or adding it successfully to your existing business.
So, let's run you through the steps on "how to start a subscription box business"!
Step 1: Conceptualising Your Subscription Box Business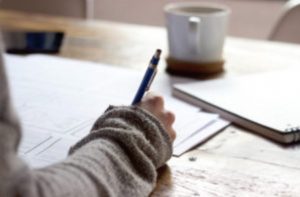 Ok so you want to start a subscription box business? Perfect. Good choice! In that case class begins! First you need an idea.
It's pretty well known – and I can tell you from experience – that when you're passionate about something, and you actually want to do it, you tend to do a much better job at it. So the first thing you need to do is figure out what you really enjoy and how it's possible to share it with the world.
Acceptance of Competition
The most important aspect of this initial step is recognizing that there's probably already a lot out there dealing with what your passion is.
Differentiating your business depends on how creative and specific you get in your chosen industry.
Click To Tweet
Differentiation
But what will differentiate you is how specific and creative you can get within your chosen industry – this will help you understand your customer persona better which we discuss further in Chapter 2.
So let's say you love fashion (like me). You'll want to pick something that people want on a recurring basis that satisfies a particular need or desire and can give your customers a great experience when they receive their subscription box!
Start: Pick a Subscription Business Niche
The key is to get specific within your vertical!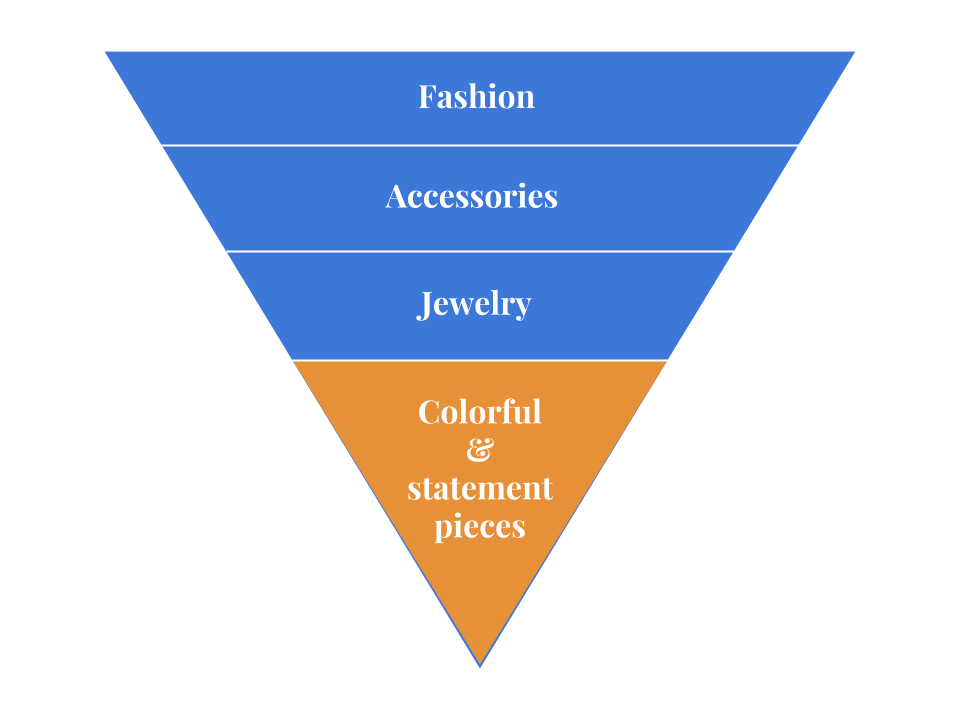 There are three main steps to conceptualizing your business:
Choose your niche:

What are you passionate about and what is your market? Get specific.

Decide your subscription model type: Do you want a discovery model (think Birchbox) or do you want a convenience model (think Blue Apron)? Read more on subscription box models to understand this better.
Set your price point:

You don't need to settle on this now, as research will cause some changes, but having an idea will help you move forward.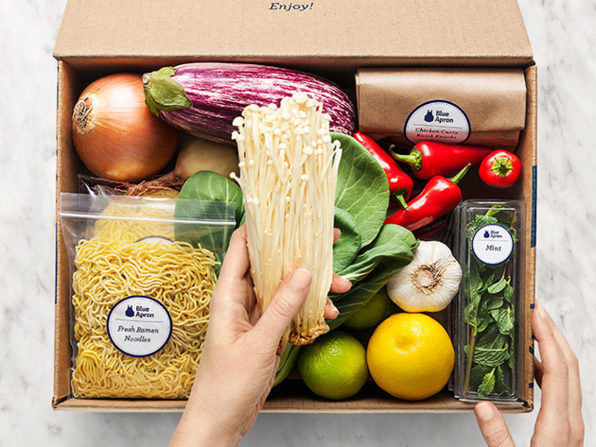 Companies like Blue Apron and HelloFresh are passionate about making healthy cooking easier for those who are much too busy to go to the store, come up with recipes, and don't have hours to cook. This is their original customer persona (What's this? Keep reading…). But now they are getting more specific: by creating options for those with gluten sensitives and other special food requirements they have access to a new target customer persona.
Subbly Pro Tip:
Customers love subscription boxes not only for their ease but also for the experience they get. It's like Christmas morning every month (or week, or quarter, or… okay you get the picture)! Making sure the product is of great quality and reaches the customer in a unique way will give you a loyal customer base in no time and a healthy average lifetime value per customer.
Grab pen and paper, write down 3 different product ideas (that you're passionate about) that can be offered in a subscription model and then pick 1.
Step 2: Defining Your Customer Persona

Who's my customer? Meet Jane and Bill.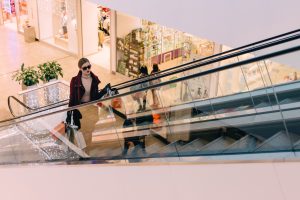 I can't stress this enough. But this is probably number 1 most important step as it will drive so many other decisions and keep you aligned when you start a subscription box business. It's especially critical when you're trying to keep a customer engaged for as long as possible, by decreasing churn and increasing LTV.
So now you've got your subscription business idea. You're excited and want to get it on the proverbial subscription shelves soon! But who wants it? This step is critical to making sure you are advertising to the correct market and making sure there even is a market out there for what you're hoping to sell! So what do you need here? Data, data, data.
Before you start your subscription business…
Start by surveying your potential customers
There are some main aspects that you'll need to find out about your consumer base before you actually start your subscription business and this information will help you with deciding anything from prices to design. You can use polls, surveys, or even talking to family and friends to get an idea of what kind of customer would purchase your subscription box!
Before you start marketing and creating your specially designed box, you'll want to understand your customer as a person including their:
Buying habits

Interests

Motivations for purchasing

Median income

Potentially sensitivities (what makes them totally want something versus what could repel them)
Using the survey data
Why do you need all of this? Basically you need to understand one thing: What type of person will purchase your box and stay with you for as long as possible?
Before you start creating your box, you'll want to understand your customer as a person.
Click To Tweet
This will be an ongoing process and you'll constantly learn about your target consumer. But getting started early on will make a big difference. You want Jane and Bill to be itching to get a piece of your box 🙂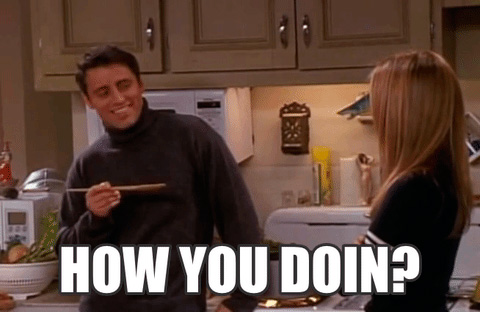 Subbly Pro Tip:
Don't panic if you can't find a large enough audience for your niche product. The great thing about a subscription box is that you can expand your vision and add more products that are in your general idea (fashion in this case) to touch on a greater consumer base! We know a business that has 1000s of subscribers yet has pivoted 3 times and is still growing!
Write down your customer persona(s) on paper and make it as detailed as possible so you can imagine talking to them.
Step 3: Developing Your Box & Offering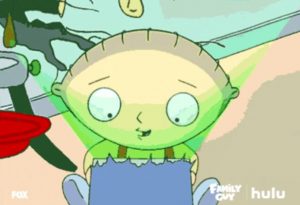 Now this is the fun part! Designing and creating your first box. This is the first thing your customers will see and from the moment it arrives at their front door the experience begins. Ultimatley this is your "test" box so don't be afraid to get a little crazy and make it exciting for your customer. Imagine yourself opening it… what would you want to see?
Things to consider:
Pricing

: Low enough to keep your customers but high enough to keep the doors open

Number of items

: How many items are you sending out? Will it change depending on the shipping frequency of the box?

Type of products & their packaging considerations

: Ice cream? You'll need a specific type of insulation for that. Fragile jewelry? Hello packing bubbles.

Size of the box

: Weight and size play into shipping costs!*

Design & aesthetic

: It's all about the visuals here.

Engagement experience

: Think about what your customer wants to feel when they open the box and what it will take to help them get there! We've got some suggestions for you.

Written content & packing information

: Personalized message? Details about the product? Figure out what you'd like to communicate with your customer and how it can enhance their experience.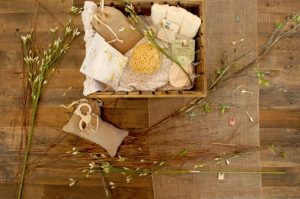 From the moment the box arrives at their front door, the experience begins.
Click To Tweet
Subbly Pro Tip:
This is the trial and error portion of our regularly scheduled programming. Don't let that stress you out! Stay focused on your goals and make changes to your box and its insides until you find the ideal setup. Everything in your box should add to the experience and have a purpose. Sites like Packlane
can help with creating your box if you need a hand implementing your design ideas.
Start requesting sample packaging, print materials and boxes. Put a sample box together for yourself and iterate until you're excited about it. Remember that your box and what's in it go together and create an experience. There is a cohesiveness to what packaging you choose and how it matches with its insides. Send it to your friends and get their opinions!
Step 4: Finding Suppliers, Sourcing Products & Building Relationships

Where do I get the products to put in my box?
There are plenty of places online that can not only give you ideas on products to put in your box, but also give you an easy place to buy them from! Shopping spree anyone? As long as you don't just buy everything in sight like I do, then you can find some awesome (theme fitting) items to make your box even better.
No Shortcuts
The real key here is to really just spend time doing this step, there's no skipping this step and it's probably the most important one. Alternatively you could try hiring a virtual assistant to help you with your outreach and product sourcing if you are tight on time. Right now if you're not cash rich then you're likely time rich so how you want to approach this is up to your circumstances.
Quality is Key
You want to make sure you pick high quality products that give value to the customer and make them want to come back for more. Don't cut corners, the customer will know. So find suppliers who agree with your mentality. You can't start a subscription box business without products to put in the boxes! So it's time to get to work…!
Finding good suppliers will take effort and time but remember to:
Try the products yourself
Ask for a credit line – you want favourable payment terms to make sure you have healthy cash flow for the first couple of months
Request extra samples if you do commit to a purchase
Offer cross marketing opportunities as an incentive to get them in your box
Save time by creating a templated process. Use a CRM to manage contacts and outreach and follow up. Template your emails.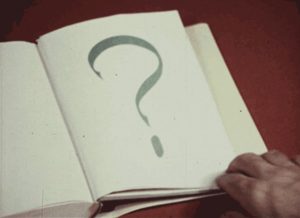 Places to find products & suppliers
Amazon

– This one is sort of a DUH. Amazon has so many products that you're bound to find something that fits your niche and can add value to your box! Check out the

Amazon Bestsellers

page to see what's hot.

Etsy

– Love specially crafted items? This is the place to go! Etsy has individual vendors that sell unique products that range from babywear to interior design items. You can find some awesome products that will make that month's box more special!

Pinterest

– This isn't just a place for picture collages. Search your interest and check out all the places you can find it!

And more, we've compiled a list of places to find suppliers and products to put in your subscription box.
Want a professional opinion? Check out TrendWatcher to see exactly what consumer trends are and what people are wanting!
Subbly Pro Tip
: If your box is a discovery model, this method of looking into different vendors may be the way to go! But if you're going for convenience, make sure to create relationships with the vendors you choose so you can put in bulk orders if necessary! Another benefit to that? Low costs due to high volume!
Step 5: Building Hype Around My Business – Pre-launch Strategy

How do I create excitement for my new subscription business?
You've got the main components of your idea down and now you want to start getting in front of your target customer persona(s) on the interwebs and validate your subscription box business model by getting some email signups or pre-subscribers! When something is talked about and creates hype, people want to be a part of it! This is the time to start creating an online presence for your subscription box business so once you launch, everyone will be itching to be a part of your community!
Please do not skip this step when you start a subscription box business.
There are two approaches to a pre-launch campaign, one typically coming after the other:
Email Signups & Pre-subscribers
Let me explain…
Email Signups
Someone interested in your business and gives you their email address. A signal of interest which can help validate your business concept. These people can be emailed when you go live.
Pre-subscribers
Someone who has serious buying intent and puts their card details in to actually subscribe when you launch. This is a very strong signal of validation for your business idea & model.
The first thing you'll want to do, regardless of which way you decide to go is to get the word out there about your business and get people excited about your business.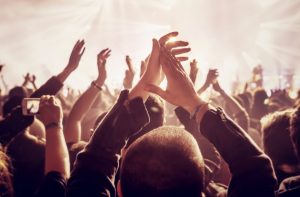 Building Hype 101 & Validating Your Business by Collecting Emails
Reach out

to social media outlets (create your business Instagram (instagram.com), Facebook (facebook.com), and Twitter (twitter.com) and get active! Find people who may be interested in what you're offering and talk to them about potentially collaborating or advertising your product to reach their own following (your target personas).

Create a pre-launch page

to briefly tell people about your subscription business and have them sign up as pre-subscribers (

Subbly

allows for you to get committed pre-subscribers which will be your first customers!).
Some great launch page sites are: LaunchRock, Instapage and Unbounce. These tools will allow you to collect email addresses of interested people so you can communicate with everyone once you launch! And since this is a one-page intro, it will give you time to create your full store and site.
Back to it…
Announce your pre-launch

and see if you can purchase some ads if your budget allows and if not, ask your friends to help by sharing your pre-launch page on their social media. You'll be surprised at how many people you might be able to reach!
Straight to Pre-subscribers?
Alternatively you can skip the the Email signup stage and go straight for the kill and get Pre-subscribers. There are arguments for and against doing it this way, and if marketed correctly, you could do this and it would be very successful! FYI you can do this on Subbly.

Subbly Pro Tip:
To make sure you're starting off on the right foot you'll want a large email database to make sure that enough of those people convert to actual customers! That secondary tier of committed pre-subscribers is gold. Remember: This is going to validate your business model. Check out the
LEAN Startup Book
to learn more.
Reach out to 3 bloggers & Instagram influencers whose following is your target market (See chapter 2 about personas). Ask your 5 best friends to share your new pre-launch page on their social media (get them to sign up too!).
Step 6: Setting Up Your Website

Ok, now how do I get my business set up and online?
Please note if you've already got a business you might be set already, but if you're still needing software that can handle subscriptions then read on.
Alright by now you're making great headway. Yay you!
Your idea is becoming a reality and if you've completed all the chapters and steps then you need to get your actual subscription enabled website ready for going live. You may already have decided to go with the pre-subscriber approach using a platform like Subbly that can handle this stage. If so, then you're on your way.
If not, then let's talk about ecommerce platforms and software to get you setup!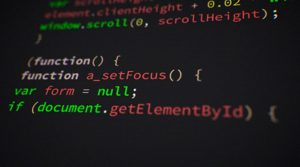 Considerations
This step is really critical. You need to consider multiple aspects when you decide on what platform or solution to go with to start your subscription box business. (Yes, more considerations… it ain't easy getting a business going but I promise we are going to make it as painless as possible!). In fact this part is a paramount when you decide to start a subscription box.
You want to choose something that…
…can scale with you,

…is trustworthy and reliable,

…has been tried and tested,

…you like the feel of,

…will be able to support you when you have a problem.

And most importantly, something that your customers will like!
Sounds like the handbook to a successful relationship if you ask me… minus the customer part, that's kind of weird.
Possible Routes
There are 3 different main types of solutions:
An out-of-the-box subscription ecommerce platform

A custom developed solution

Combination of #1 and plugins or #2 and plugins

A marketplace solution
We're going to make a big assumption right now… That you're going to go with #1 (because we're totally and utterly biased ?).
Features
Ok, so you need to consider the features for the software platform that you're going to choose to start a subscription box business. What do you need and what are nice to haves?
Some features to consider:
Automated re-billing

Order management

Shipping integrations and label generation

Customer management

Website builder & designer

Marketing tools: refer-a-friend, coupon codes, etc.

Content publishing abilities for things like blog posts and pages

One time transactions as well as recurring charges

Customer survey capabilities
There are many more… but those should get the cogs turning a bit for what is important to you and your business. Realistically you want something simple yet capable to help you start your subscription business efficiently!
Be wary of features you don't need! They may seem appealing but could end up complicating your decision and making your business model more complex than necessary. No, thanks!
Pricing
When you're weighing up features, you should also weigh up the costs. Those could include: monthly, transactional, setup or even hidden costs. Make sure to look into your recurring costs for running your business and what makes the most sense!
Customer Support
This one is super important. How responsive is the platform's support? Is speed important to you, or quality of care? Or both?!
Customers need to know they are going to be looked after, no matter what. You don't want to be left behind if the platform expands or shrinks or if they add features.
One thing that might be really advantageous and important to you is being able to get on the phone with someone. I'm proud to say that since Subbly launched 3 years ago, even to this day you can still schedule a call with our CEO. This might mean nothing to you, you might just care about email support. So whatever is important to you, just make sure you factor it in.
How Long To Implement?
This one might be important to you if you're on a tight deadline. But how long does it take to set up and have a site ready to sell? An hour? A day? 1 week? When you start a subscription box business, you want to make sure you can remain LEAN (I highly recommend reading The LEAN Startup by Eric Ries). So make sure you can launch fast and scale fast to validate your business (more on this later).
Can They Scale With You?
Naturally you're going to grow your business and you must consider if the platform or company you choose can scale with you.
Subbly Pro Tip
: Don't forget once you've committed to a platform it can sometimes be very difficult to change route later. This applies to any software platform that helps you run your business. Also go with your gut. Which company resonates with you? What makes you feel like you're part of it? Which one do you just like?
If you have any questions about Subbly feel free to tweet us. GIFs are welcome 🙂
Write down a list of features you need, what your budget is, what matters to your business and you personally. It's kind of a big decision people. You are basically picking your business partner!
Step 7: Launch your Subscription Business

Ahhh, I have my first orders in! Now what?
Okay breathe. Now jump up and down with excitement. You're officially a subscription box business owner! … Ok now savour it for a minute, now back to work for the next mile stone. No rest for the wicked when you start a subscription box. 🙂
Side Note 1
If you haven't already gotten emails or pre-subscribers from the time of your pre-launch you'll need to apply some of "Building Hype 101" section and the two strategy suggestions to get your first customers! You will also likely need to utilise social media and dip into Chapter 6's marketing strategies in order to get people to know about your business and sign up!
Side Note 2
The best way to go if you didn't go with a pre-launch strategy? Social media! Tell everyone you know to post something about your new business and you'll have people coming through your website in no time.
Your launch is a big part of how you'll keep going with the business. Once you have your customers and your ship date all set, you'll need to start getting fulfilment underway so people can start receiving their boxes!
Get going:
Curate your box

(see Chapter 3). Depending on when you've set your shipping date and what your products are (if they're perishable* you'll likely have to wait until an order is placed), this is something you may want to do before this point. Since you'll have everything ready from your box, to packing materials and notes, you can easily put it all together!

Ship out your orders

.

The great thing about the subscription business model is that if you've gotten some pre-subs you'll have cash flow coming in to begin shipping. So you'll be able to use your pre-subscriber revenue to create your first boxes and get them shipped out! You'll need this process hammered out or else you'll get overwhelmed quickly each time you ship.

Alert your customers

. Let your customers know the upcoming shipping date and make sure you've got your business automated! You can setup automated emails to consistently notify your customers. You don't want upset customers who have no idea when their boxes are coming. Subbly can help you with this.
Subbly Pro Tip
: You want to get to a point where your fulfilment process is fluid. If you've got many orders to send out, make your life easier by thinking about an "assembly line" set up. Efficiency and organization will be your best friend in getting your boxes ready for shipment!
Preparation is key here. Write down how your flow will go, from packaging, to emailing your customers, to shipping things out. Near your shipping day it will get really hectic, so in order to make sure you don't forget anything, have a checklist ready to go!
Step 8: Marketing & Growth – Expanding Your Community

How do I get more subscribers?
It's time to grow baby! It's marketing time.
The key:
Speak your target persona's language and emotionally connect with them.
Marketing is a massive component of growth and you will be focusing on this throughout your business lifetime. Always be marketing, but you can work on a more intricate plan once Chapter 7,8, and 9 are all happening!

Some Marketing Ideas
The best places to market

: depending on what your customer persona is, you'll be looking at different places to market your business. Nonetheless, there are places that everyone goes, such as Facebook Ads, Twitter Ads, Google Adwords, and Instagram and Pinterest.

Test Ads

: Take a small budget and start with a targeted ad to test out whether it draws customers. At this point, you are dipping your toes in the water so don't shut down if it doesn't work the first time! Keep trying in order to find the exact ad and the exact target that you are satisfied with.

Influencer marketing

: This is the new age way of marketing and it has exploded! Reach out to big influencers in either your market of choice or someone that you recognize people trust and ask they to advertise your box on their page. That means that you'll not only have their followers looking at what you have to offer, but you will also have an endorsement from someone who is validated on the internet and can be used as leverage in other marketing!

Referral Campaigns

: It's all about friends here. Create a refer-a-friend campaign and give people incentives to introduce others to your box. Maybe for every 3 people they tell and get to sign up, you'll give them a free month? Could be anything you think would make it worth their while to tell people!
Talk isn't cheap when it comes to marketing…
Word of mouth is probably the gold standard that you are hoping to reach when you market your subscription box. Statistics show that over 80% of consumers fully trust or somewhat trust what family, friends, or colleagues say about a product! You can tap into this by reaching out to everyone you know and sending them a box or even a promo code to give to people they believe would be interested in your business. Better still, you can leverage a refer-a-friend campaign to maximise this effect.
Extensive Topic
There really is so much more to talk about when it comes to marketing, but we cannot stress this enough: it is one of, if not the most important thing you can do to grow your business!
Marketing is a full time job.
Eat, pray… oh wait, wrong motto. But you know what I mean. Do it all day, errday.
Subbly Pro Tip: Create incentives to get more subscribers on board with compelling offers that
add value
(more on this in the full marketing chapter)! Also, remember that many of your customers/potential customers may be in different time zones so consider this when advertising on ad platforms.
Put together a marketing strategy. Write it down on paper. Set aside a workable but sensible budget and a timeline. Make it as clear as possible so that anyone else involved can understand it.
Further Reading on Marketing
Read more and learn how to grow your subscription box to 1,000 subscribers. Additionally check out our 12 tips on subscription box marketing success.
Step 9: The Assembly Line – Shipping & Fulfilling Orders

How do I streamline and save money?
At this point you're past the "how to start a subscription box business" stage. You're running and sending out shipments, and working to streamline your process so you can focus on marketing all the live long day! Because having everything automated means that you have the space, time, and peace of mind to grow.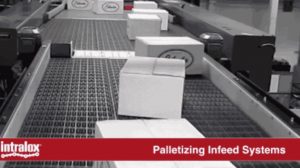 Depending on the size of your business and what you've got going on, there are two main ways of attacking this very important component of your business.
Remember: this is how and when your customers get their box! The more you've got it figured out, the happier they'll be and the more likely you'll keep them long term and have them telling all their friends about you!
What are your options?
Do It Yourself
When you start as a small subscription business, doing it yourself is the most efficient and cost effective way to go (until it's not… but more about that in a bit). Going with this option means that you need to be prepared from start to ship. This means that you need to go through these steps:
Pick and package your items

– This is hopefully already planned out by now and you know what items you are sending with what print materials and what confetti (optional, but I love it!). If not, then take the time to pick out the products that are going into this upcoming box and put it all together.

Shipping logistics

– You'll need to have the boxes ready and sealed in a way that is fit to ship. Also you need shipping labels, and hopefully tracking numbers in order to keep your customers posted if something is on its way. This is the kind of stuff you can do at home. Get a label printer and keep your customer information organized on a spreadsheet so you can mark it off as shipped once you send it. Get acquainted with Excel… it'll become your best friend! And so will highlighters 🙂
Outsource It
As you grow you'll quickly realize that packaging boxes in your garage and printing labels from your desktop at home may not cut it. You've got way too many orders and keeping the products organized and getting it all shipped just isn't working. How many trips to the post office can a person take in one day!? Also, the trunk of your car is nothing close to a Uhaul…
This is the point when you need a professional who can help you navigate the fulfilment seas (yes, look at me with all my metaphors).
Outsourcing Options:
Research fulfilment companies

– Also known as 3PL (third party logistics) there are many options out there, but as you're growing into the hundreds or thousands of subscribers, we advise it's best to find a company that you trust and can ship to your common destinations quickly, reliably and affordably, that may be able to satisfy your needs.

What do these fulfilment companies do?
Hold your inventory in a warehouse so it's not in your garage

Have the boxes sent to them so they can package your items

Keep track of what is sent and what is still waiting to be fulfilled

Ship out the box

Keep you (and even your customer) updated

Give them the relevant information

– Unfortunately, there is no company that reads your mind, just yet, we're working on it. Giving up the reigns to picking, packaging, and shipping does not mean that the customer experience should be diluted! Make sure to give the fulfilment company you pick exact directions for what goes into the box, how it should be packaged, the way the print materials (if any) should be ordered, and what type of shipping it should be sent out as.
As you grow even further, your concerns will change. In the full chapter (coming soon) we will discuss:
Learn how to optimize your shipping and lower costs

How to negotiate costs down with volume (Trust us, it's possible!)

Manage your customers' expectations
Customer Updates
People want to stay posted because they are as excited to receive your box as you are to send it! Make sure to always keep your customers informed about when to expect their shipment and if there are any delays. They will appreciate your candor and trust you even more, which means…better customer lifetime value.
Subbly Pro Tip
: Whichever way you decide to go, make sure you stay organized. Although we all make mistakes at some point, forgetting to ship someone's box because their name and address was on a post-it that fell under your desk will be seriously upsetting to both you and them!
Get all the supplies you'll need for shipping if opting for DIY. Don't get stranded at home without scissors and tape the day before your shipments are about to go out. If opting to send it out, write down your packaging flow checklist so no mistakes are made.
Step 10: Supporting Your Customers

I've got the world on a string… and 100 unread emails
You've got a lot going on at this point. With coordinating shipping, planning the next box, and trying to stay afloat with operational costs, the last thing you need is customers sending you emails with questions, comments, and the dreaded concerns.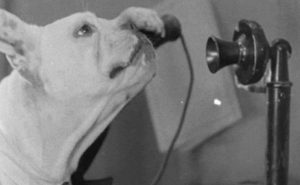 First step: get a glass of wine in hand. Okay, now read on.
It is part of having a business so take a moment to be overwhelmed and then let's get on with it! Here you can manage it in two ways:
Setup an email address

: If you're still growing on a smaller scale, you may be able to just create a support email address and have people send over anything and you can respond to it. But if it's just Jane, Bill, and Sam, this may be manageable. However, if it's them and an entire clan, then maybe not.

Implement a support platform

: With more customers you might need some organizational tools that help with customer support. Programs like

ZenDesk

process customer support emails by organising them into tickets that can be assigned and tracked in once place. You can control what you say, whether the ticket has been resolved, or whether it is pending for more attention. This puts everyone in one place and makes high volume messages easier to manage.
Subbly Pro Tip
: A bonus point to using an online customer support system? Metrics. We've talked before about how important data is and these tools can help you understand why customers cancel, what they need help with the most, and why they love you!
Create a customer support email address to start with so you can stay organized. Start researching some customer support platforms to find one that works for you!
Step 11: Collecting Feedback, Learning & Improving

Okay subscription gods, where to next?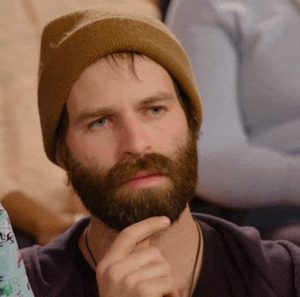 Your happy customers are your brand ambassadors.
Like I said before, many aspects of your subscription business will change as you learn more about your customer base. Analytics will become extremely important in understanding what you're doing that is keeping your customers on board, and what might need revamping!
Chances are you're now getting consistent growth with your subscription business with a steady flow of new signups (if not, please refer to Chapter 6 on marketing), you've figured out the best way to put your box together and send it out, and you're excited about growing!
The amazing part of having a subscription business is the stability it brings through its recurring monthly revenues. As long as you keep up the good work, you'll be open for business… subscription business! (Don't judge us for being way too excited)
Listen (read) to the data
Once you're at this stage, it's time to get down to the numbers. Understanding your business and where you may be having friction points or why people leave (cancel their subscription) will help you make your business better with healthier growth and increase customer lifetime value due to a lowered churn (the rate of cancellation).
Ahhhhh, so many technical terms in one sentence! Don't panic, you'll be speaking in this lingo soon enough and everyone around you will be like UH, we don't get it.
Nothing is forever and everything changes, so the sooner you come to terms with this in business, the better.
Talk numbers to me
There are multiple online tools to help you track analytics for your subscription business and test out potential changes to see how they affect your business. Baremetrics and ChartMogul are two great analytics tools that show you everything from revenue, to churn, to what happens when you've implemented a new marketing campaign or changed a product and whether it has positively or negatively influenced the business.
Once you get this kind of information, what do you do with it? Iterate. Anything that isn't working anymore, change it up and make it better. Anything that people want to see, try to make it happen.
Listen to your customers!
I could talk about this topic for a long time, but you must must, I repeat, must talk to your customers, especially when and if they cancel. You want to know exactly why they cancelled. This will allow you to collect the feedback and make informed decisions to improve your business. This will help you increase retention and the lifetime value of a customer. It will also lead to happier customers that stick around and…
Happy customers = more word of mouth = more growth!
Don't worry it's not all criticism here! You should also try to find out what the customers like about your subscription business. Knowing what they like might surprise you and allow you to emphasize these points that add value for the customer.
Bottom line is, you want to really understand your customers no matter if they stay or cancel. In fact, treat those loyal customers well and they'll love you even more for it.
Subbly Pro Tip
: There's no breaks when it comes to running a successful online subscription ecommerce business! Keep your current customers engaged and get new ones by running exciting campaigns like "sneak peaks" into next month's box and last minute deals and promotions for potential customers or even your existing base. Anticipation has powerful sticking powers!
Talk to your longest lasting customers and ask them what they've loved, why they've stayed, and what they'd like to see changed. This will not only give you a peek into some real life analytics, it'll give a chance to see how you should target a referral campaign (This type of marketing tactic for growth is discussed in the chapter)! And don't forget to ask the customers who cancel, exactly why!
Step 12: Expanding & Scaling

Please sir, I'd like some more. MORE?!
Congratulations. You have put together a successful subscription business. Boxes are rolling out, money is coming in, customers are happy and getting their questions addressed and they can't wait to tell their friends! Take a moment to have a 30 second dance party. I've had one in between each of these chapters.
Feeling good? Awesome. At this point, you'll be really focused on marketing so check back into Chapter 6 to really get into the nitty gritty of it.
Optimize
This is the time to start optimizing your business processes (shipping, automated emails, automated ads, automated everything-you-can-possibly-automate) and keeping your operational margins and profit margins healthy.
Diversify
What else do businesses do at this point? Diversify. When companies do something and do something well, they may decide that it's time to expand their offering. This doesn't mean straying from your targeted niche, it just means finding new ways to give people what they want!
Case Study
Originally Birch Box (now there's a team that know how to start a subscription box!) was centred around getting great skin care and makeup products to women who had a slight (understatement of the year..) obsession with all things beauty. How did they expand? They now cater to men who are interested in these items as well.
Some companies also add in one-time products. These products can be purchased as stand alone, non-recurring products, and they can be anything from something that is typically in a box, to something that would totally compliment the box items! (Think shaving cream for a razor blade subscription box).
We won't overwhelm you with the details of this step here. You've just started for Pete's sake!
Subbly Pro Tip
: Solidify your supplier and business relationships! Whether it's with your fulfilment team or the influencers you work with, keep in touch and don't burn bridges. You never know how people may be able to help your business in the future.
Think about a couple of areas your business may be able to expand into. Write it down and write out what new products or what new customer personas you may be looking for!
And that's it… It's grow time… get it?
We've come to end of our guide on "how to start a subscription box business". I am really glad you joined me, and I hope our journey and relationship doesn't end here. If you're serious about starting a subscription box, then I'm sure you have more questions, if so, then let's talk. Feel free to tweet us.
If you have any questions or need any help starting your business, then please feel free to contact our friendly support team! We wish you the best of luck in starting your subscription box business.
Download The eBook PDF – It's 46 Pages and Free!
Loved this? Or just want to come here for the eBook? Then all you need to do is click below and subscribe to our email list.