How To Set Up A Pre-launch Page For Your Subscription Box Service
Last modified on August 1st, 2019
The main goal of the pre-launch campaign is to raise interest and curiosity for your soon-to-be-launched business (turning visitors into an audience, then into loyal customers).
Your objective should be to turn indifference into interest and then, magically transform that attraction into idolization.
What is a pre-launch?
Though this is actually self-explanatory, a pre-launch comes before the actual launch (whether it be a business, product, object, etc.). You can also view it as a great beginning of your entire launch process.
Yup, many entrepreneurs do not get this entirely, but the launch is not a single task, it's an entire process.

A pre-launch, or a launch teaser, is a marketing technique that is used to introduce people to your business and what kind of value it can provide to them. Merely making an introduction of your business and raising interest is not enough, though.
So, we won't settle for less than the 'OMG, WOW, TAKE MY MONEY' effect for your shiny new subscription business!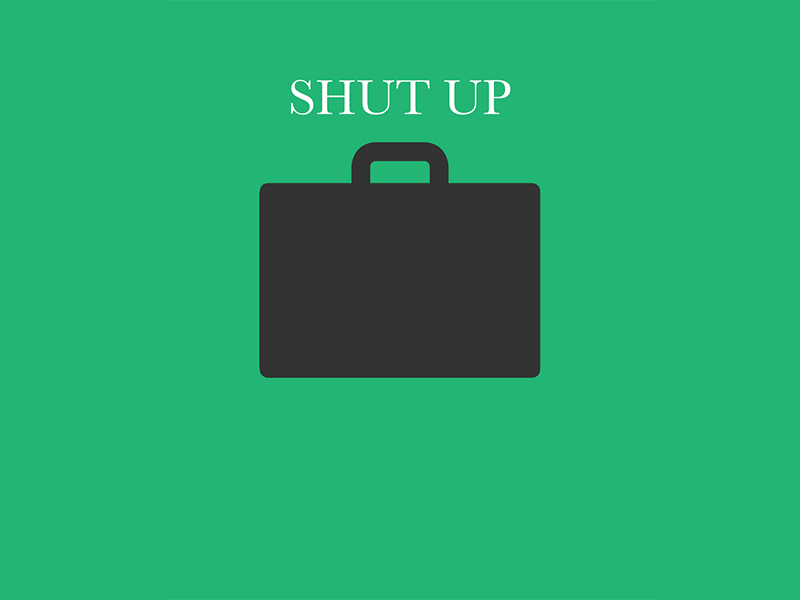 The impact of a pre-launch is outstanding – as it raises an interest for what you have to offer to as many people as possible. This will make them eager to be one of the first to buy/subscribe to your product/business.

When it comes to subscription businesses, a pre-launch usually comes in a form of:

an eye-catching landing page,

various ways to drive traffic to it and

nurturing the email list created from it.



Moving forward, these will be our three magic stages that will lead to a fruitful pre-launch campaign!
How does a pre-launch work?
A pre-launch is a process hosted on your landing page. It's based on a rather simple idea – to drive traffic to your landing page and convert those visitors into leads for your business!
When a visitor comes to your landing page and sees the idea/offer, he or she will find your lead magnet that will provide certain value in exchange for their email address.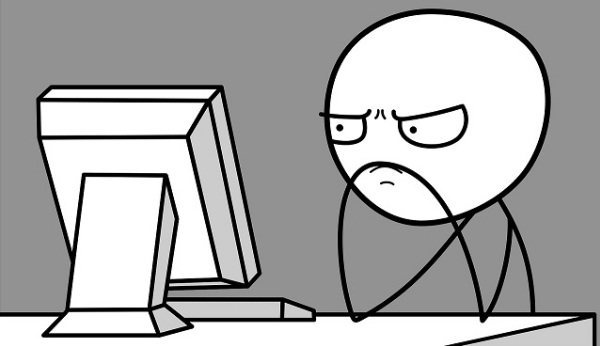 Another way to catch the visitor's email address is to make a 'launching soon, stay tuned' kind of sign-up button.

We believe that this concept sounds familiar to you, but why should you bother with a pre-launch instead of jumping into the actual launch right away? We're happy you asked!

The importance of a pre-launch campaign
A pre-launch, also known as a soft launch, is a great way to test a quality of a new business idea without suffering the massive losses.
It is also an excellent way to market your subscription business and gain some new, hopefully loyal customers before the actual launch.
That's exactly what we love here at Subbly – smart ways to reach more customers, while not selling an arm and a leg in the process.
Setting up a pre-launch does require some effort and know-how, but the return for your business is immediate – you'll definitely gain some clarity on how well customers respond to your offers. Based on this, you will be able to coordinate and undertake further steps with more confidence and relevant data.  
Let's get to work and uncover the exact process of preparing and sharing your pre-launch!

Stage 1: How to set up a landing page
To begin the pre-launch process, we need that one place in the vastness of the Internet, where visitors will discover:
What kind of products you're offering in your subscription business

Which need/desire/interest your offer satisfies

A call for action/opt-in form that the visitor can't help but click



A place where all this can be nicely presented and easily found by people is definitely a landing page.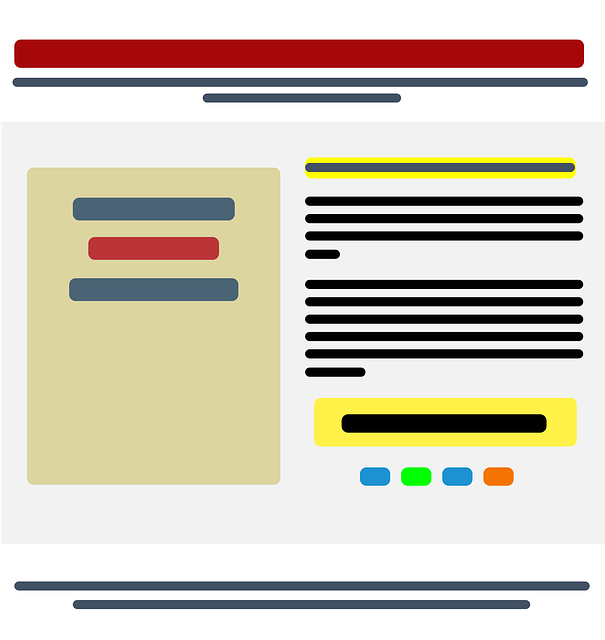 What is a landing page anyway?
When it comes to marketing and advertising, the landing page is usually a standalone page – not connected to your website homepage. It sounds funny, because it would be logical to always try to lead the reader your main website, but that's not the case with landing pages.
The clever reason beside this is because the goal is to limit the options for every visitor, thus making the opt-in button the focus.

It is a choice of either subscribe and be happier, or leave and miss out on amazing stuff.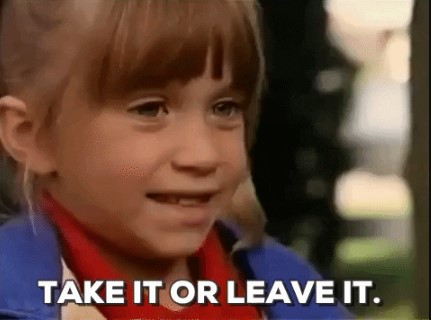 How to set up a landing page
Setting up your landing page is a rather easy job, but designing it and coming up with catchy (but not sleazy) and engaging messaging is the tough part. Technically, you can enjoy a user-friendly, super-simple page builder to easily create and adjust your page.
Here are our platforms of choice, so consider them to set up a landing page the thousands will enjoy:

With these tools, you have the power to change the text, adjust the background, add various social buttons (a smart move for visitor engagement), and arrange the elements of the page to suit your perfectionist eye.
But be careful not to be driven by the possibilities of designing, adjusting and arranging, as your landing page is the best if it is really simple and clearly leads a visitor to sign up.
To make your page even more attractive, consider including something like a special discount, a gift of some kind. Offering a free month for fast guests is also a sweet option.
KEEP IT SIMPLE!
Sorry for the yelling, but we cannot stress this enough. People tend to overload their landing pages (similar to sales pages and other goal-focused web places) with images, links, flashy words etc. This kind of approach is both outdated and misleading to a visitor.

It is as simple as this:

What does your visitor want? -> Information and a chance to get involved somehow in something that he or she likes.

What do you want? -> As many visitors as possible get involved in what you offer.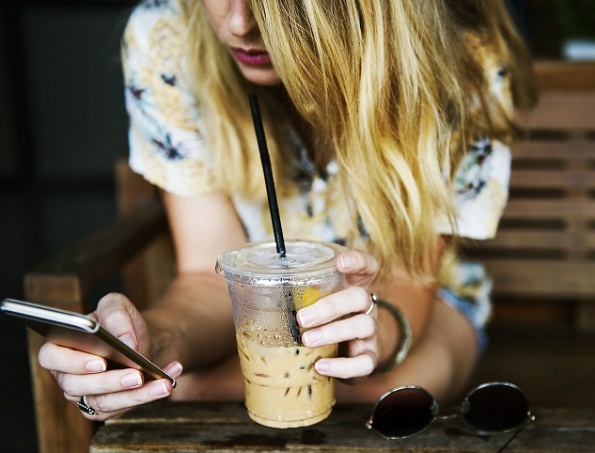 In short, you should avoid these, while crafting your perfect page:
Too much information – nobody wants to know the entire history of your company, how old is your cat and

all

the reasons why your service is currently the best on the planet

Too many photos – a bit of visuals is fantastic, but excessive use of them is just annoying and distracting

Making the action button invisible or ugly – needless to say, the most important part of your landing page is the actual place where a user can click in order to get involved in your wonderful story

Not addressing the actual customer's need or interest that the products you'll ship will satisfy.




The main goal of a landing page is to get your future customer's name and address. Simple as that! But, though it sounds easy, it's actually a lot more difficult to do. Let's see why.
Well, because getting someone's name and email address isn't easy.
Is it easy to get a number from that drop-dead gorgeous girl/boy? Nope, in most cases, it's going to take quite a bit of effort. Getting just an email address, using only one page, is going to be even harder.

We humans are naturally lazy, and that's okay. It just makes marketing a challenge – finding the golden middle between providing all the necessary information and providing just one option (in our case, the less information people have to fill out, the higher of a chance they will subscribe).
What do you do when you see too many options, no matter how much you're interested in something? Yeah, we usually walk away too.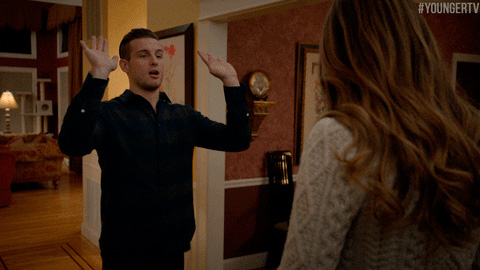 Pro tip: do not forget to integrate your landing page with your email automation software, whether you're using MailChimp, Drip or something other third party.
Simply, when your visitor subscribes to your 'coming soon' list, that is just a beginning of a beautiful and mutually beneficial friendship.

Stay on board, because in Stage 3 we will cover various ways of how to stay connected to your subscribers (first on your email list, then later on subscribers of your product/service) and keep them engaged.
Before that, we must discover the juicy secrets behind driving and growing traffic. If those words terrify you, don't worry, it's much simpler than it seems!

Be realistic when it comes to converting – around 10%, 20% of all visitors will actually subscribe, and that's fine. It doesn't mean that you've done anything wrong (though there is always room for improvement). It's just the cruel reality of Internet.
Stage 2: Driving traffic to your landing page
It's time to drive the right people to your page, and these tips are the gigantic magnet you need!
First, make sure that your page is nice and neat, but some friendly advice would be not to stress too much if you don't like everything about it.
Questions to ask, while examining the landing page you created, could include:
Does it provide basic information about my business (what is it and what kind of value will it bring into people's lives)?

Is it pleasant for the eye (not too crowded or not too simple either)?

The call to action – is it:

Visible

Attractive

Simple

Would I subscribe to this (if I was a visitor)?
If you can confidently answer these questions with 'oh yes, of course!', then you're ahead of roughly 90% of business newbies out there. And if you explored your creativity and succeeded to stand out from the crowd, even better.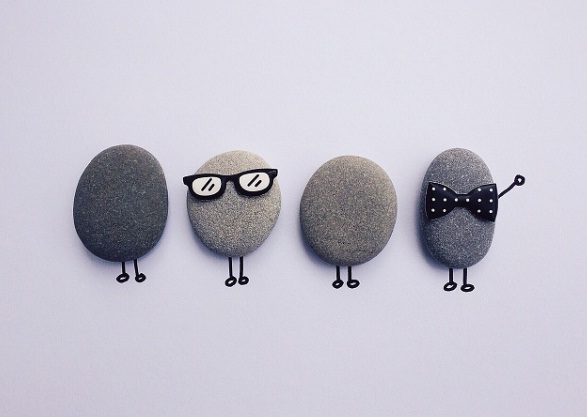 If your page is really that awesome, it means you're ready for the next step – connecting with potential visitors.
This stage has hundreds of possible pathways, but we'll pick the most common, 'not so insane' and completely free ones. Two free pathways to more traffic have pleased our criteria:

Building up your presence on social channels

Connecting with influencers in your niche
1st option – Social channels
Imagine a place where one single thing you post (a photo, a link, a sentence, a quote, a poll, anything) could reach hundreds, maybe even thousands of people.
A place where the simplest of symbols, such as # or @, put your idea in front of eager eyes. Social channels are the realm where distance becomes obsolete and strangers no longer exist.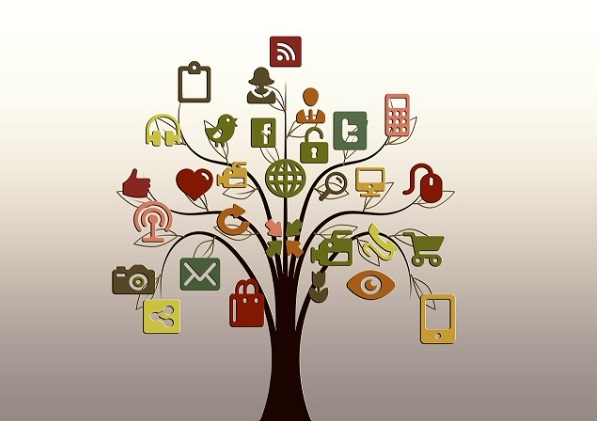 It doesn't matter whether or not you know someone, what matters on social platforms is whether or not you share the same interests.
In business, you have something someone else needs, and you should want to find the fastest and cheapest way to let them know about it.
Now, most people think of social channels as a storeroom of funny cat gifs and selfies. While this may not be far from the truth, social channels secretly contain an enormous growth potential, especially for any beginner business.

It has never been easier for the tenderfoot entrepreneur to reach out to potential customers (in our case, subscribers), for almost or completely free of charge! Still, everything great comes with a price.
The price for social media success might be that it takes some time, basic know-how, lots of creativity and smart planning (if you want to do it right).
The good news is – dozens of amazing resources on social media marketing are available for you to grab for free, including this unbelievably amazing guide you're reading right now!
Best social channels for subscription business
For your subscription business, social media could be an excellent tool for marketing, as it's mostly focused on visual presentation. But, some platforms are a go-to for this type of business – such as Instagram, Pinterest and Twitter.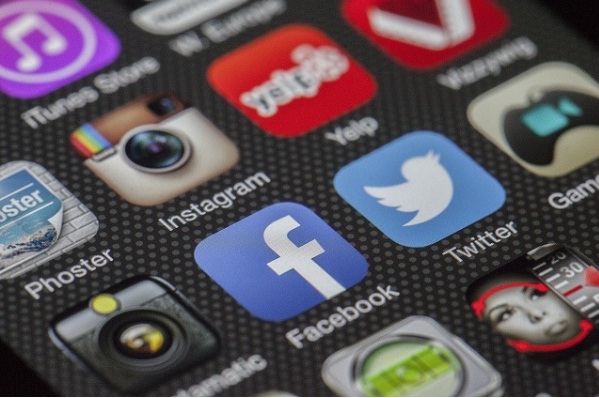 When looking into the possibilities of social channels throughout your pre-launch process, be sure to cover these guidelines as much as you can:
Post different content (text, photos, links, videos, polls, etc) that communicates

directly to your ideal audience

Add your

branding elements whenever possible

, so people can know where to go and what exactly to do if they're interested

Shoot out

posts that are relevant to your offer

(either the products you're going to send out or the overall idea of your subscription business)

Use

high-quality photos

, not blurry, generic or shared-to-often photos

Add some

personality

, candidness, and humor (if applicable) to your posts to distinguish yourself from other similar subscription businesses out there.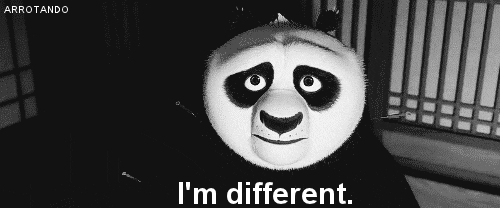 We'll move onto specific tips for each of recommended channel (Instagram, Pinterest and Twitter), but we won't dwell too much on those right now.
Bare in mind that this is just the tip of the iceberg when it comes to social media.

Best practices for Pinterest, Instagram and Twitter
Here, we'll focus on some tips that can get you going and spread the word about your subscription business.
But, remember that success in social advertising is based on continuous learning – either through observing your competitors or by analyzing your own results (finding out what works and what doesn't).
With that said, let's cover the basics of pushing free traffic to your lovely landing page through social channels:
Pinterest
This platform (same as with Instagram), is mainly focused on visual content. So be sure that you're posting high-quality, noticeable images.

Use #hashtags like crazy, primarily to search for pins related to your business and niche. When you find them, learn from the best examples you stumble upon.
If it leads you to a potential customer, by all means, connect and keep that connection going (not aggressively of course, but stay in touch).

Get active – there's no visibility without engaging. If you wish for people to engage in your story, make sure to like, comment, follow other users (always somehow relevant to your soon-to-be-launched business) and related pins. Get out there!





Think about specific interests closely related to your business and build albums based on them.

Lead your dear Pinterest-ers to your landing page – pro tip is to

enable Rich Pins

, as they offer more information than a regular Pin. More information encourages followers to click through and, hopefully, land on your landing page.
Consider adding a Save button too, as this will make pinning from your page much easier.
Ain't nothing worse than an empty Pinterest profile filled with promotional material. Make sure to fill out your profile with compelling, entertaining, and specific descriptions.
You can also add bits of personality and uniqueness here, just to spice things up a bit.
Instagram
Strikingly similar to Pinterest,

Instagram

is also a primarily visual platform, relying on photos, infographics, gifs, videos, and similar. Again, make sure to use relevant, beautiful, high-quality media.

Use the best of #hashtags here as well! As an example, if your subscription business is going to be focused on children's books, then consider searching for #children, #kids, #literature, #books, #reading, #school, and so on.



If you want engagement, engage in other people's posts, but always make sure that they're relevant and beneficial to your business in the long run.

Freely "like" and comment on other's posts, as Insta is primarily a reciprocal social network. Everybody loves a win-win situation!

Follow new trends and make the best out of all Instagram fresh features, like 60-Second Videos (tell a personal story about your upcoming subscription business, some interesting news or plans, ask a question for your audience, etc.) – nothing beats videos.



Twitter
Did we mention hashtags? Well, welcome to the kingdom of # – Twitter! Twitter is where wise use of these beauties opens up a plethora of possibilities to reach and connect with future subscribers.

With 'wise use', we mean – when you post with #, keep their number from 3-5 per post and try to use the most relevant ones, consistently.

Twitter is a channel for brief, straight-to-the-point posts. The shorter your tweets are, the easier it will be for people to scan them.

Daily avalanche of posts makes following on this social realm challenging, so the main goal is to stay simple, but find a way to quickly grab the attention.

For more exposure, aim to be that unusual, nice business persona that gives out compliments and often mentions other people (again, keep it relevant to your forthcoming subscription empire).




Search similar businesses or potential subscribers with # as well.

Consider using the WordPress plug-in (if your website is made with WP) –

Revive Old Post

, as it automatically retweets your old posts (we all tend to experience the drop in inspiration, so why not remind your followers about some terrific content you posted before?)

Retweet, follow, comment, like, post frequently. Rinse and repeat!



Tips for any social channel:
Again, keep it simple (a recurring, vital guideline)

Be creative!

Be different!

Use social media management platforms such as

Buffer

,

Hootsuite

or

Sprout Social

to schedule and manage your content more easily and get more visibility (social media loves consistency)

Always lead the reader to your landing page

Once you lock down the basics, have fun with social channels, have lots of fun – it's contagious!
2nd option – Connecting with influencers
The pre-launch is the perfect time to build a relationship with important people who are on a similar mission to yours and who have already gathered the audience you need.
Clearly, you need people – and influencers can lead you to them!

Before actually making this step, make sure that you're well connected with your chosen influencers. Meaning, you already wrote nice replies to their posts, liked what they presented, shared their content and enjoyed similar activities.
Do not reach out to them out of the blue, as it might seem aggressive, amateurish, and self-centered.

Give before you ask, then give again.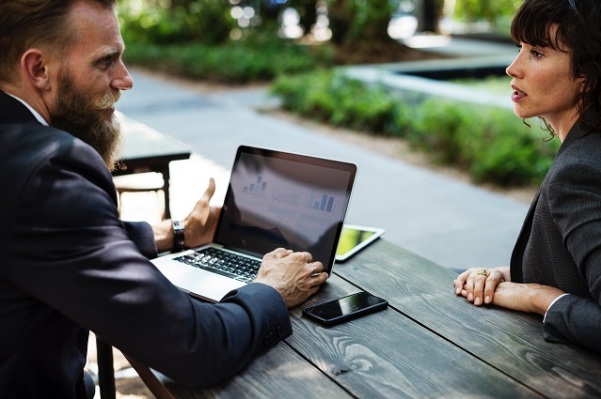 Consider this a beginning of your powerful network building. So, some of the best practices when it comes to reaching to influencers are:

Again, make sure that they are somehow related to the niche of your subscription business and/or their audience is crowded with your potential subscribers

Always offer something in return for their share of your content or a review of your box. Hence, offer a free box, samples, free month of subscription, coupon for them/their loved ones, special discount for their audience or something similar.
Get that creativity blooming!
Ask simply, directly, honestly, and charming. Clearly point out a mutual benefit from this kind of relationship (they are influencers, they don't care about money or visibility, but they could be interested in the value your business brings to them or their audience).
Keep the message sweet and short:


"Hello ____ [first name]!

We just love your feed and we have something we think  you (and your audience) will ADORE! [link to a landing page]
Would you like us to send you a free box, in exchange for a short review? Is that something you'd enjoy?

Have an amazing day and thanks,
______ [your first name] from [the name of your business]"

Prepare for rejection. This is perfectly normal, but a rather painful part of every business beginning (and the rest of it, to be honest.). That naughty, ignorant 'naah'!
The one way to deal with it is to ignore it, but the smarter way is to turn it into your advantage, if possible.You'd be surprised how the simplest 'thank you for letting me know and I'd love to stay in touch anyway, because I like what you do' might lead to a cooperation in the future.
Stay kind, you never know!
To wrap it all up and put the colorful bow on it – whether you choose social channels to drive traffic to your landing page or connecting to an influencer (or both!), be patient, consistent and approachable.
True, lasting success is not a overnight thing, so stay realistic, active and do not give up!
Stage 3: Nurturing the email list
Once you get some momentum with the traffic and converting visitors into subscribers (bravo, you've come a long way in this exciting pre-launch adventure!), it is time to maintain that contact!
A name on the list is nice, but it doesn't lead anywhere, especially not to future orders.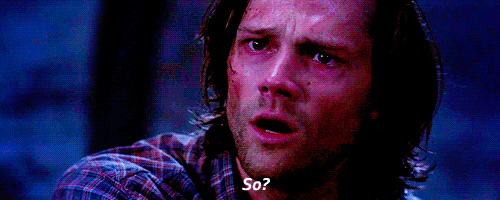 Hence, the most vital part of the pre-launch is to remain in contact or to keep the leads 'warm'.
You can do this through Mailchimp or any other email management tool. There are various ways to do so, one of which is through weekly emails.
When the launch of your subscription business actually appears on the horizon, another way is to send emails every other day before the actual launch.

What can you share in these emails?
First of all, remember to express your gratitude to your email subscribers; thank them for being there.
Then, motivate them to continue sharing – you can do this by showing them what your brand will do and why it might be fun and rewarding for them to be a part of it all.
Share some news, special offers you're preparing, ideas you are having, ask them about their opinion (everyone loves to be asked for an opinion, right? See what we did here?), introduce them to premium offers or discounts they are eligible for if they do this or that, etc.

General nurture email guidelines
Same as always, repeat after us: keep it simple. Keep. It. Simple. Keep it simple!

Do your best to make those emails short, direct, fun, informative, engaging (always include some kind of a call to action), personal, gorgeous – true eye candy.

It is also healthy to include a sense of urgency, as an example – 'If you order before 1/8/2018, we will gift you with ____'.
After this, you could add a simple reminder, showing how you care about your audience and do not want them to miss out on those fabulous offers!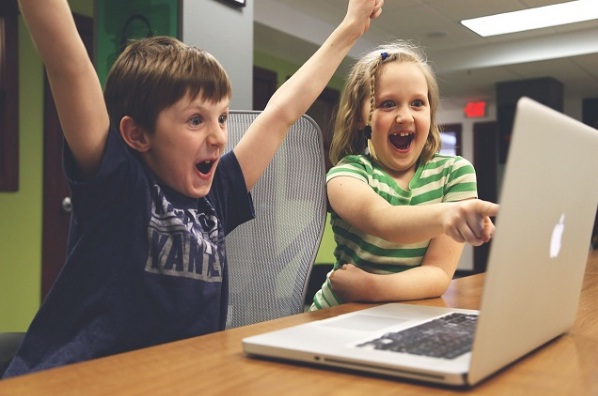 The pre-launch phase is also an amazing way to explore and perfect your idea – use it for surveys, polls, opinions, and try to get as much feedback as possible from the crowd you gathered.
Ask, be flexible, be approachable and present, and it will surely pay off when the time for an actual launch comes.

The final days of your pre-launch
Woohoo, we are so excited for you! You actually reached the closing days of the pre-launch process for your subscription business. That's beyond amazing.

Keep up the good vibes you've spread onto that eager audience of yours – prepare the mood for the actual launching!
There are several ways you can do this:

Emphasize the approaching deadlines for all the offers you previously presented. Make sure that your email list knows how beneficial it would be for them if they subscribed earlier.

Continue posting on your social media channels (remember those? Great job!), as they are an excellent asset to both keep your campaign going and grow your audience even more as the launch emerges.

Use Instagram, Pinterest, Twitter or any other social channel (if you chose another one) to build the sense of urgency and ultimate 'coming soon' ecstasy.

Get creative and explore various ways to further engage your pre-subscribers and turn them into subscribers when the business actually comes to life.

Do not forget about the influencers or other people who helped you get here. Send them occasional small gifts or a token of appreciation.

Rest assured that these kinds of actions can only bring positive outcomes and strengthen your brand even more.

Use everything you learned, all the feedback and reactions you gathered to prepare the launch accordingly. Learn from your mistakes. Learn from your smart moves as well.

Give yourself a tap on the shoulder, celebrate the successful pre-launch of your growing subscription business, and never, ever forget to have fun all along the way!
3…2…1… Pre-launch!