The Best Quarterly Subscription Boxes
Last modified on August 1st, 2019
The Best Quarterly Subscription Boxes 2018
Sometimes the idea of receiving a subscription box every single month can be a little be stressful. Maybe you don't have that kind of cash to throw around, or maybe you just don't have any more room in your drawer for new beauty products.
Regardless of your reason for resistance, the subscription box trend that has been spreading like wildfire does have options. Some subscriptions will deliver to your door weekly, the standard ones will deliver to your door monthly, and select ones will only come quarterly.
These quarterly subscription boxes usually revolve around the season, and provide even more attention to detail than your standard monthly subscriptions. The makers of these boxes put the utmost thought into what should be featured in each season's box, and carefully hand select only the best of the best products.
Needless to say, these types of boxes aren't as common as their monthly companions, so we've selected a handful that we think are pretty darn great! From fitness enthusiasts to aspiring chefs, we most likely have one listed that is perfect for you!
Bianca Jade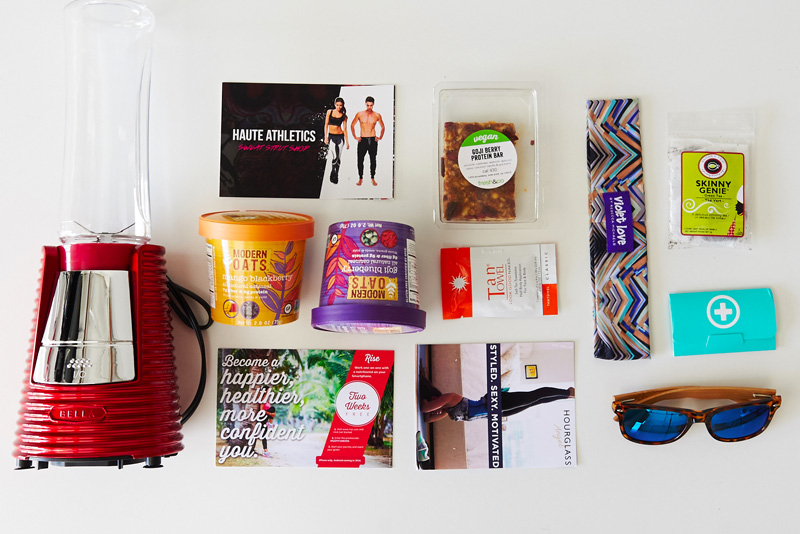 Price: $49/quarter
What's Inside: True to her roots, this fitness and lifestyle star has created a box full of her favorite health, beauty, fitness, and fashion products. The attire and accessories will instantly inject some style into your fitness routine, the workouts will whip you into shape, the beauty products will give you a healthy glow, and the food will fuel your body with proper nutrients.
Buy yours here
Page Habit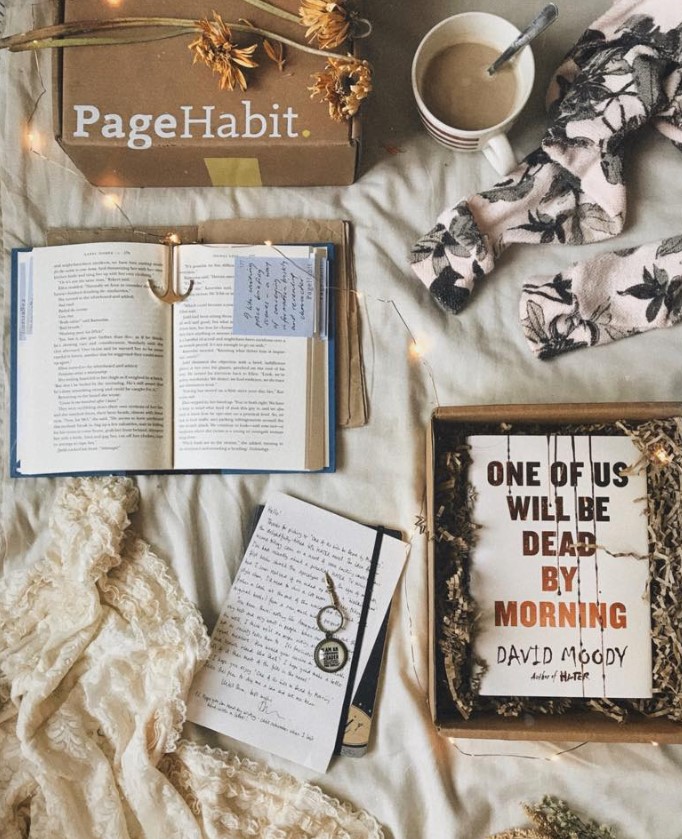 Price: $49.99/quarter
What's Inside: Unless you've got all the time in the world, it's hard to finish a box of books in a month. That's why Page Habit's quarterly boxes are perfect for the busy bookworm. Each box is curated by an acclaimed author in the genre of your choice and includes one of their working titles with author written annotated notes, two recommended book selections, 2-3 book themed goods, and a letter from the author himself.
Buy yours here
Popsugar Must Have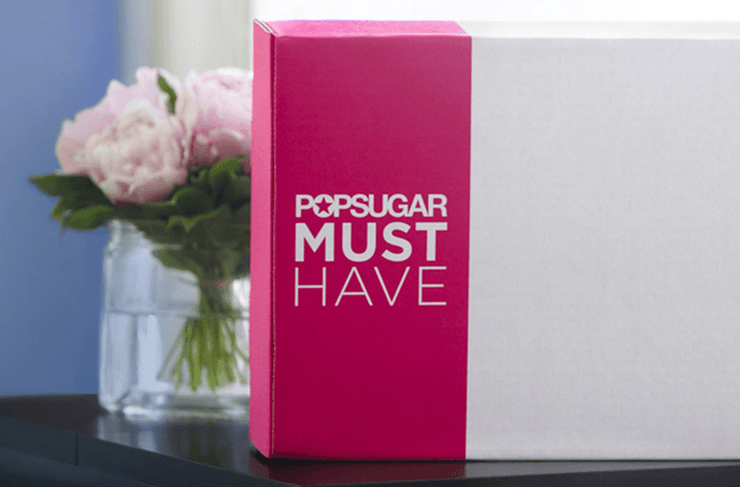 Price: $75/quarter
What's inside: We would expect nothing less from one of the leading online fashion, beauty, and pop-culture sites. Each quarter this box is packed with some of the best full-sized beauty products, super stylish accessories & home décor, and delicious snacks. Previous boxes have included a YSL eyeshadow pallet, Nemian Marcus gift card, and a cluse watch.
Buy yours here
Gentlemen's Premium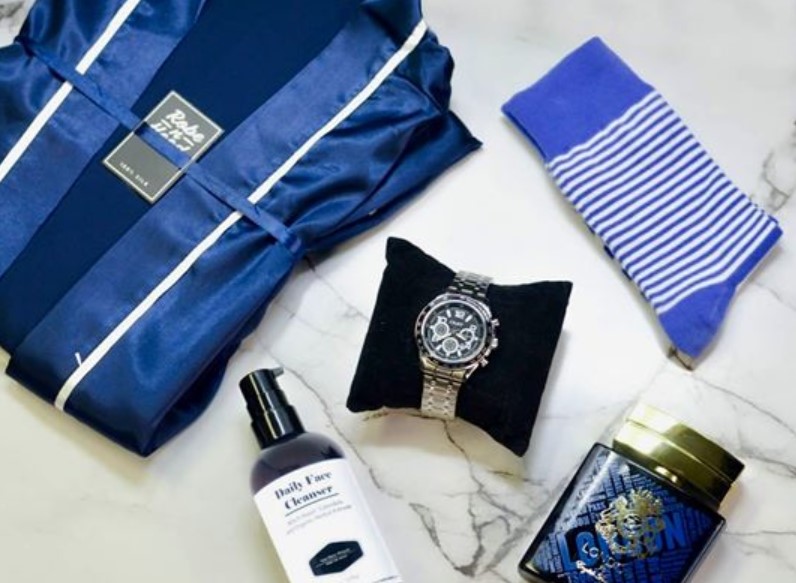 Price: $100/quarter
What's Inside: While the gentleman's box monthly subscription is top of the line, their premium quarterly box really pulls out all the stops. For starters, you have to apply and get approved to even receive the box. If you do fall into such luck you'll receive a luxe wooden box delivered to your door every 3 months with 4-6 premium accessories such as ties, pocket squares, cologne, and many other goods to make you look and feel dapper.
Buy yours here
Raw Spice Bar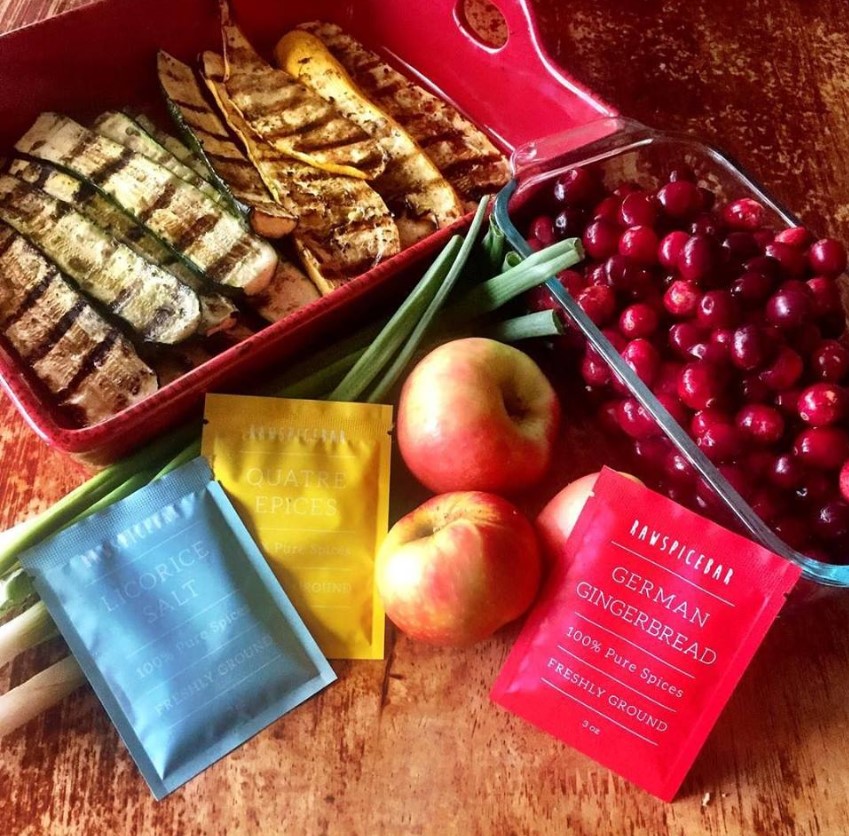 Price: $26/quarter
What's Inside: Unless you're a master chef, spices can be confusing and at times intimidating. Raw spice bar fixes this issues by sending you 6 quality spices every quarter along with some recipes for healthy dishes that, you guessed it, require the spices in your box. Next thing you know you'll be whipping up dishes comparable to those of Gordon Ramsey.
Buy yours here
Quarterly Maker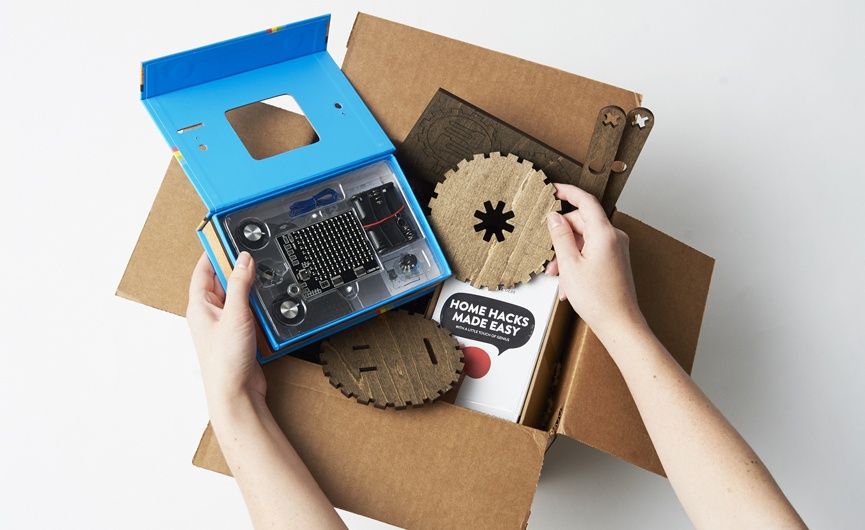 Price: $99/quarter
What's Inside: Every quarter the maker box teams up with someone new to put together a box full of fun DIY activities with a scientific twist. Each quarter the activities will reflect the field of study that the guest curator is known to be an expert in. Past boxes have been put together by Bill Nye, Adam Savage, and Neil deGrass Tyson.
Buy yours here
Fab Fit Fun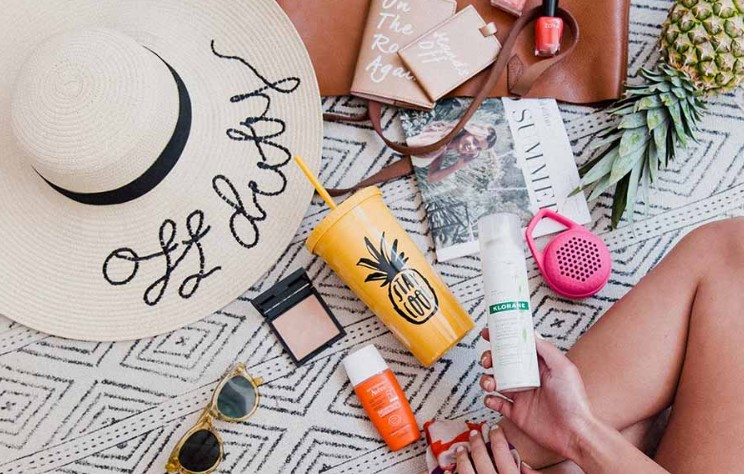 Price: $49.99/month
What's Inside: If you haven't heard of this one, then you clearly don't follow every fallen bachelorette star on Instagram. Every season you'll receive 8-10 full size products that are fab, fit, and fun. See what we did there? Inside almost every box is fitness gear, beauty products, accessories, and the occasional home décor. What's even better is that if you hate surprises, you can go in and choose what you want included inside your box each quarter.
Buy yours here
Monti Kids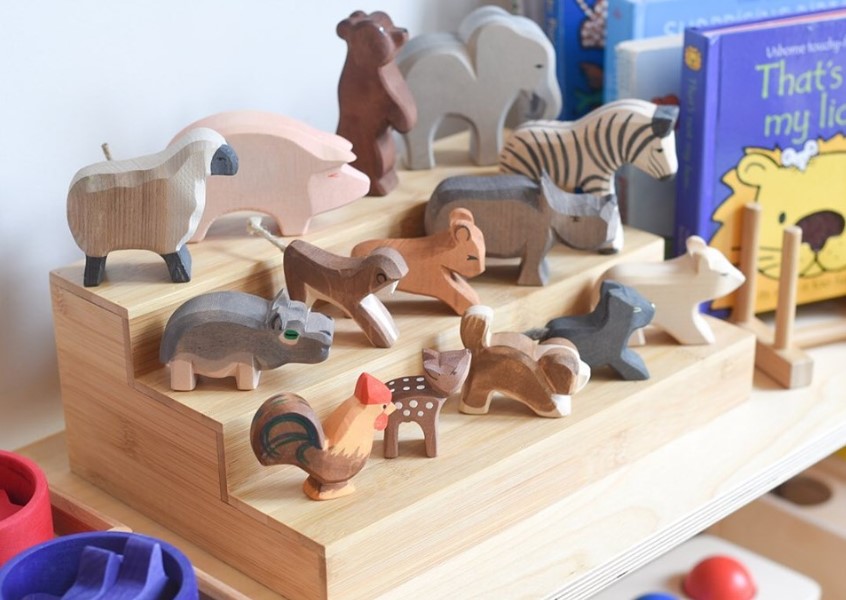 Price: $297/quarter
What's Inside: Who said subscription boxes were just for you? Monti Kids sends out quarterly boxes made specifically for children ages 0-3 years old. Every 3 month you'll receive a box full of educational toys. The great thing is that the box grows with your child, providing toys that are appropriate to their age range and the skills they're developing.
Buy yours here
Rachel Zoe Box of Style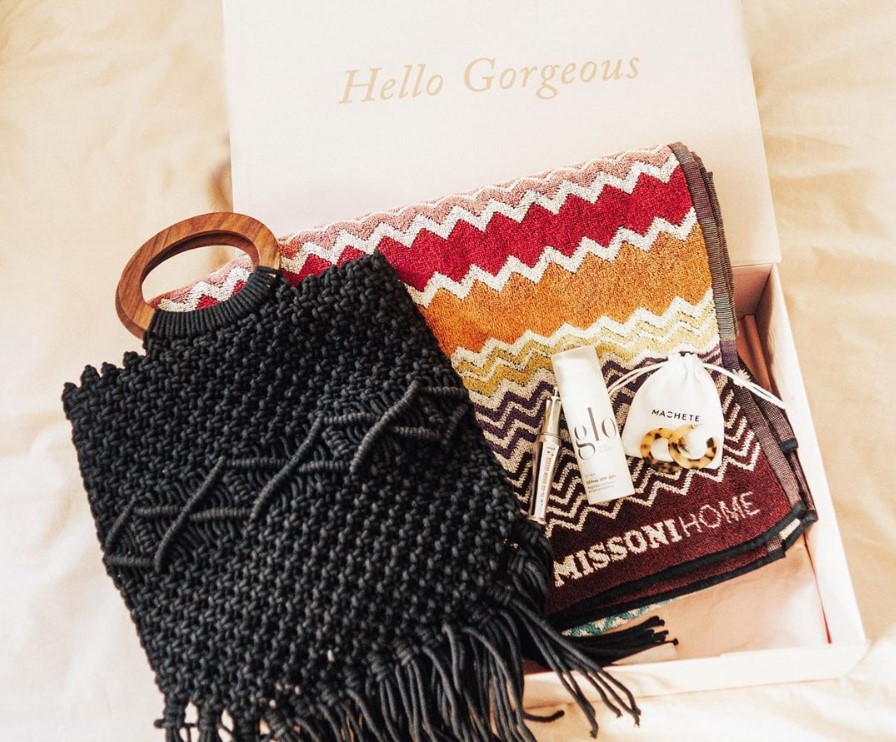 Price: $99.99/quarter
What's Inside: You've probably heard her name before, but if you don't know who Rachel Zoe is then you're about to find out. This style icon and fashion designer has taken it upon herself to bring subscribers a seasonal box full of 6 glamorously chic (and sometimes down right boujee) finds. Two mentionable items from Last season's box include a Rachel Zoe Collection duster and a Lili Claspe necklace.
Buy yours here
Happy Rebel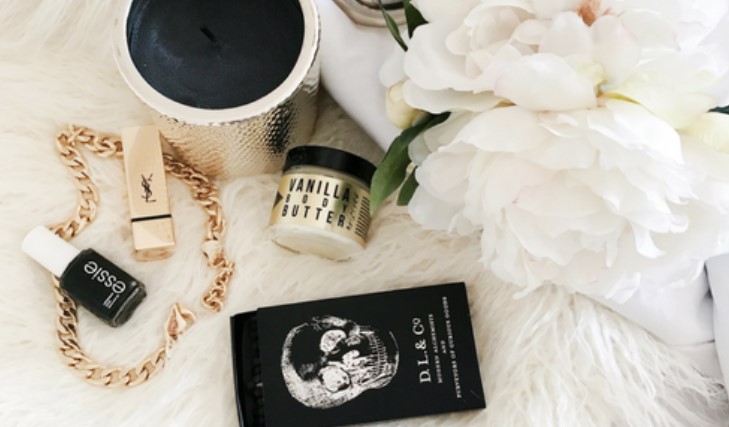 Price: $100/quarter
What's Inside: Simple. Edgy. Modern. Luxe. These are the words that describe this quarterly subscription box. Every season you'll receive a box full of hand-picked accessories, jewelry, household items and more – each with a common theme and an edgy look to compliment your rebellious side. Past themes have included rebels relax, worked to the bone, and poolside summer.
Buy yours here
Fun-in-the-box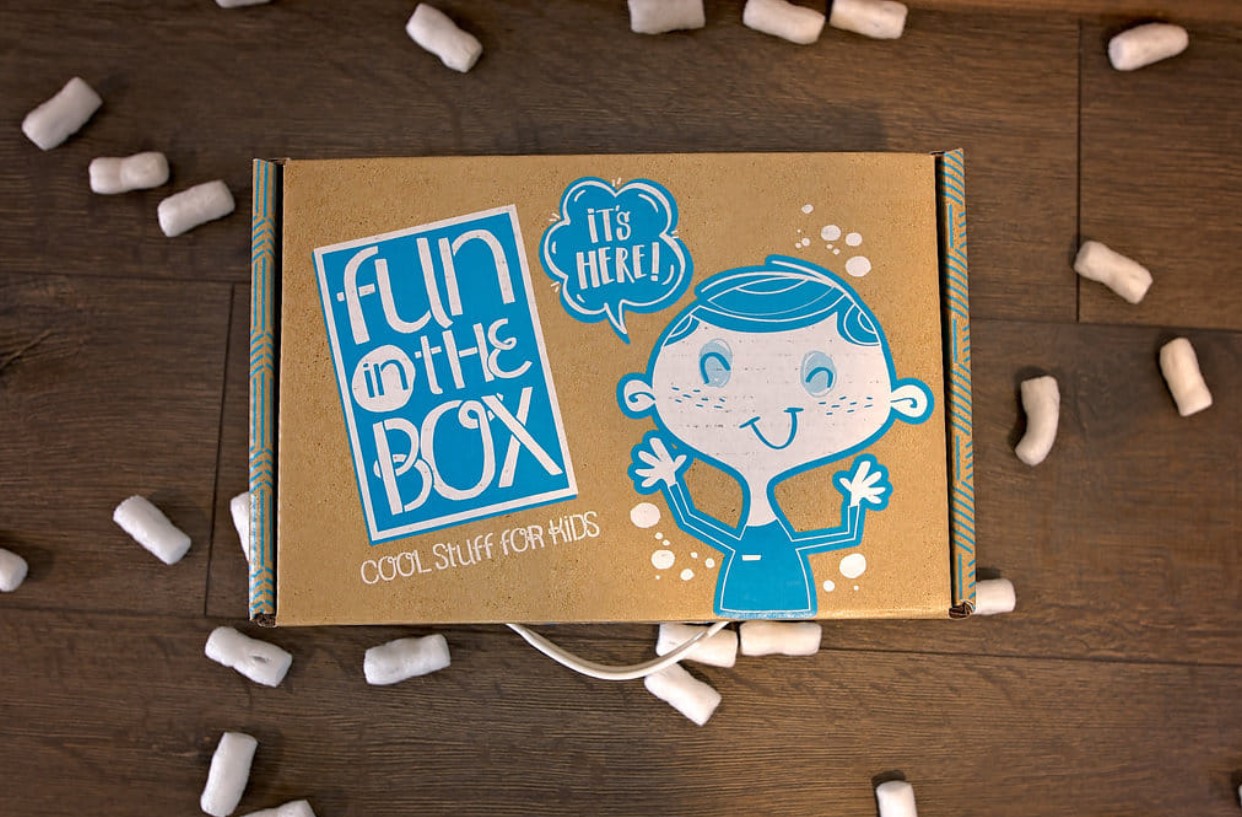 Price: $49.99/quarter
What's Inside: This one is for the kiddos! Four times every year Fun-in-the-box will send out a package of 4-6 mom approved items for your little one to enjoy. The subscription box supports kids from the 0-8 years and always includes quality materials, a personalized item, an item that promotes quality time, and elements of fun, silliness, and joy!
Buy yours here
Boxt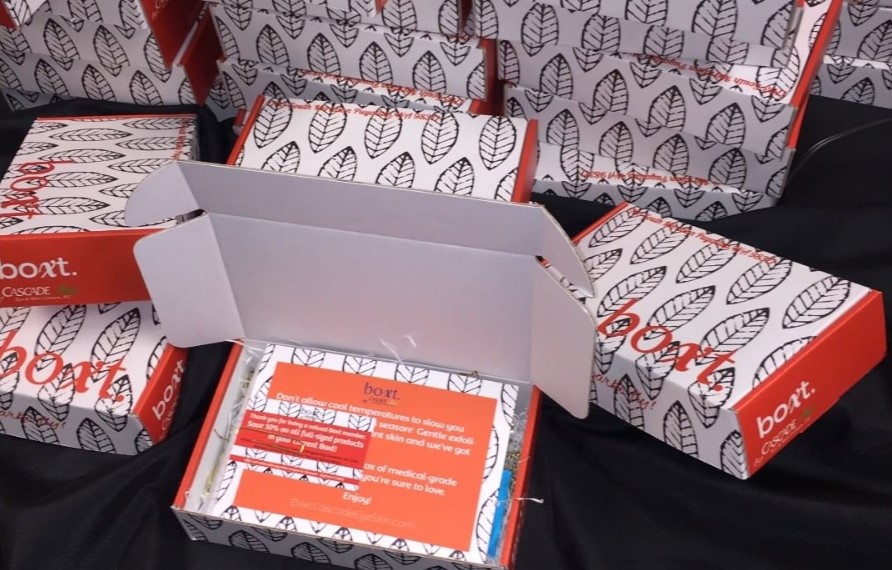 Price: $29.99/quarter
What's Inside: Finding products that are compatible with your skin takes work, and unfortunately money. Boxt ships out physician grade skin care product samples to you every 3 months based off your skin profile quiz. Each box has a minimum value of $80 and comes with exclusive member only discounts on the products that you end up loving – so you really get some bang for your buck.
Buy yours here
Your Model Box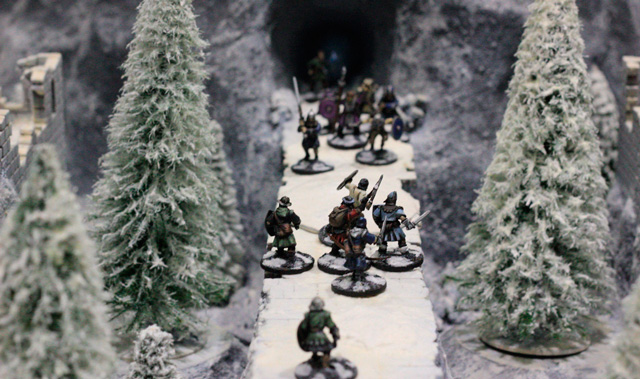 Price: $68.87/quarter
What's inside: What better way to unleash your inner nerd than with this quarterly subscription? Every time you receive a box it will be filled with miniature figurines and the necessary tools to bring them to life. It may take a lot of time, attention to detail, and massive amounts of patience, but the end result is always rewarding.
Buy yours here