4 Ways Subbly Compares to Other Subscription eCommerce Solutions
Last modified on August 1st, 2019
Deciding which platform to use for your subscription business is not a decision you should take lightly. It's actually a pretty big deal! From pricing considerations to customer support, you need to be aware of them all. So, how does Subbly compare to other solutions out there?
1. We Let Our Customers Do the Talking
First and foremost, we believe that perhaps the best way to compare Subbly is to hear what our customers think. Feel free to read some kind emails our customers have sent us after migrating to Subbly for their subbox businesses.
All in One Subscription eCommerce Solution
I found out about Subbly last week and have spent some time with it. It looks like they offer everything under one roof with integrations that could give us similar functionality at a fraction of the cost of what I'm spending now. – Sally S
………………………………
I found the UX wasn't great and there were lots of glitches with the previous platform I was using, so I never put my site live with them. After comparing the differences between some of the subscription and eCommerce providers like Shopify and Cratejoy we decided on Subbly. The backend was real slick and simple to use. We're only a small business and we're not very technical so we just wanted something that was super straight forward and not technical. I've got so many other important things to do that are essential to my business and Subbly just took the pressure away. So easy to use and setup. There were other alternatives but they almost felt too complicated because of all the options and I don't have time to mess around with tech stuff, I just want to get moving! I would recommend Subbly over other platforms because of our positive experience. – Rob. S, Blokeboxes.com
24×7 Support, 365 Days a Year
The customer support I received was spot on. It was almost like speaking with a friend who was helping me setup a business and ultimately that's what sold me. Subbly is a newer platform compared to others I could have used but the way they helped me instilled confidence in working with them whilst I grow my business. On the evening I was setting up my Subbly store I realized Subbly didn't have the option to embed my Youtube video. After contacting their support team, literally 12 hours later they had released a feature to embed YouTube Videos. NOW THATS SUPPORT! – Subbly Customer
Experts to Help Grow Your Business
I like Subbly's layout and the blog really got me. Lots of great tips that I will use to grow. – Tamara S, Our Power Box.
………………………………
Since switching to Subbly we've grown our business dramatically and smashed sales month on month. At first I was disappointed that Subbly's marketing integration tools weren't live. When I contacted them to raise this as a major concern I was called by Stefan the co-founder himself and learned about Subbly's commitment to subscription businesses and their plans to launch a complete all in one solution. He wanted to prove his commitment so we arranged another 60 minute consultation on how to optimize my site for SEO, get set up with Facebook advertising and he even put me in touch with a shipping supplier. He promised soon I'd be able to do all this again without hearing his Scottish accent (which I actually liked) and I could do it all from the Subbly Dashboard, I can't wait! – Stacey B,
Simple & Cost Effective
In the end, it came down to price and simplicity. Subbly just ticked those two boxes. No looking back! – Subbly Customer
………………………………
A few other platforms I'd tried using were just too complicated and didn't feel fair. I was surprised to constantly keep finding additional hidden fees the further along into the platform I got. Per subscriber, additional transaction fees etc. I get that transaction fees are a thing, but having to pay additional transaction fees ontop of them to use another subscription commerce service is annoying to say the least. Subbly managed my expectations from the get go, were honest and told me exactly what I'd be paying per month including the transaction fees Stripe would charge. – Subbly Customer
………………………………
Thats is what I am talking about! Simple prices that don't make me feel I'm being taken advantage of! I don't need bells and whistles, just let me set up a shop and start taking orders! I'm in the process of setting up account now; I cannot wait! – Subbly Customer
100% Fully Customizable Designs
I was pretty pleased with basic, simple setup when I first signed up to Subbly. It did a job and at the time I just needed something quick at a reasonable price. Now they've launched the template engine I've got more control of the design of the store. My coding skills aren't great but to know that if I didn't want to code my design there would be some nice themes to choose from is re-assuring! – Subbly Customer
2. We'll Grow (Old) With You!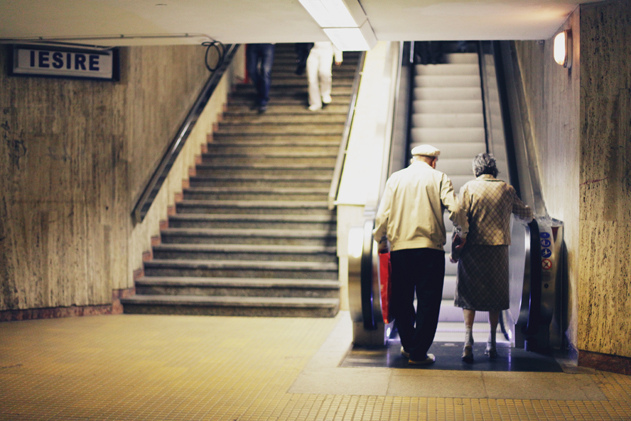 Perhaps one of the biggest point to consider when choosing which subscription eCommerce provider to use is Subbly's commitment to growing with your business. Like many of you, we're a startup ourselves so we understand the trials and tribulations involved in launching a business. When we launched just 4 months ago we were very amazed with the interest we received from entrepreneurs like you.
It turns out there are thousands of you desperate for a simple, cost effective solution for setting up your subscription box business. This made us really think, and knowing there was already another solution out there already, we wanted to create an alternative, an alternative based completely around YOU. In-fact, we're so committed to growing with you that not only are we working to a very busy and extensive product roadmap, building out more and more standard features on a weekly basis, but most importantly we're learning what our customers need, and we're building them specifically for you. Imagine, a product for entrepreneurs made by entrepreneurs… pretty cool huh? We're excited to be on this adventure and we welcome you with open arms to join as we set out to make the subscription commerce world a simpler, easier and happier place.
3. Simples
As we mentioned earlier, we love learning from our customers and business owners. It allows us to build a product around you. With this in mind, one of the major things we've learned over the past few months is that many of Subbly's users required a very simple, quick and easy to use solution they don't have to worry about. Too many options and information can be overwhelming, thats why our goal is to make subscription commerce simple and easy for businesses. You can setup your Subbly store in just about 3 minutes and even when we begin adding more and more features that help YOU grow your subscription box business, we'll have both eyes firmly set on 'simples'. Entrepreneurs like you guys have too much to worry about dealing with suppliers and sending out orders. We don't want to be another 'fire you have to put out'.
4. No Subscriber, Transaction or Hidden Fees
Thanks to you, we learned how pricing structures made you feel. We understand how, especially in those early days, cashflow is so important and margins are so tight. So we wanted to make things as easy and simple as possible for you. You shouldn't have to worry about hidden transaction fees, per subscriber add-ons etc. Our pricing plan makes it simple – a fixed monthly price means you'll know exactly how much you'll be paying Subbly and will allow you to easily manage your financials and forecasts. No complicated math and unnecessary stress!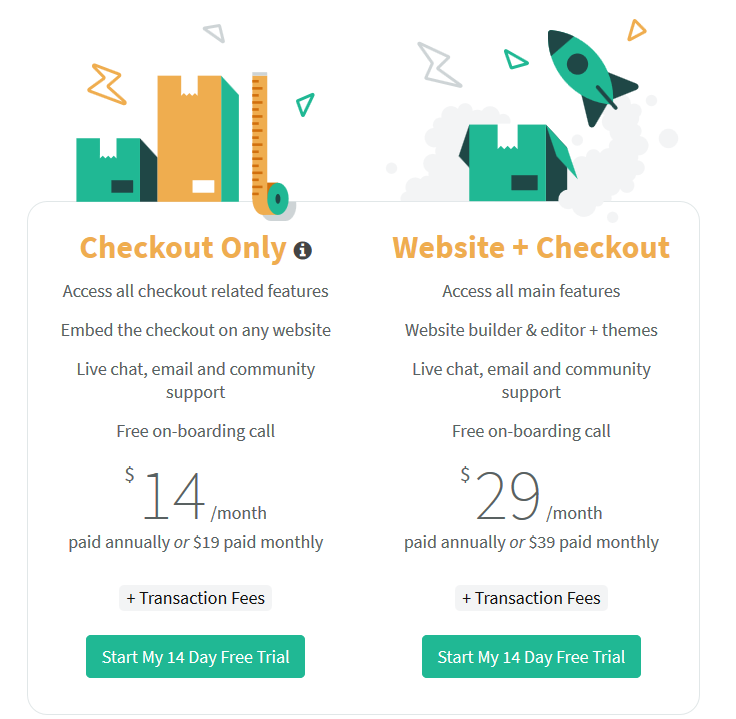 BONUS – Subbly Features.
All-in-one- Subscription Commerce Solution
Design Own Store with our Website Builder
Easy Setup (5 minutes)
No Technical Knowledge Required
Themes/Design Templates
Template Engine (Customize your store using HTML/CSS)
Custom Domain/URL
Order Management System
Automated Email Notifications
100% Secure (Stripe Integration)
SSL PCI Compliant
Discount Codes (Coming Soon)
One of Purchase/Gifting Option
Integrated Marketing Tools (Coming Soon)
Referral Program (Coming Soon)
Shipping Integration (Coming Soon)
Submit your feature request here
Have any shipping or marketing needs right now? We're currently working with selected shipping partners, fulfillment companies and online marketing tools as we integrate their services into Subbly. Until these integrations are added Get in touch with us and we'll point you in the right direction. We are committed to growing with your subscription business after all!