Top Subscription Boxes For Women in 2021
Last modified on October 15th, 2021
Women have different tastes, hobbies, routines, they root for different teams, and they value different opinions. So, when shortlisting the best subscription boxes for women, we knew there was no "one-size-fits-all" option. Instead, you'll see offers for all kinds of women: strong, comfort-loving, adventurous, women with a sweet tooth, Netflix evening enthusiasts, and Dungeons and Dragons fans. Happy Women's Day!
Girl Power
1. Women's Collective Box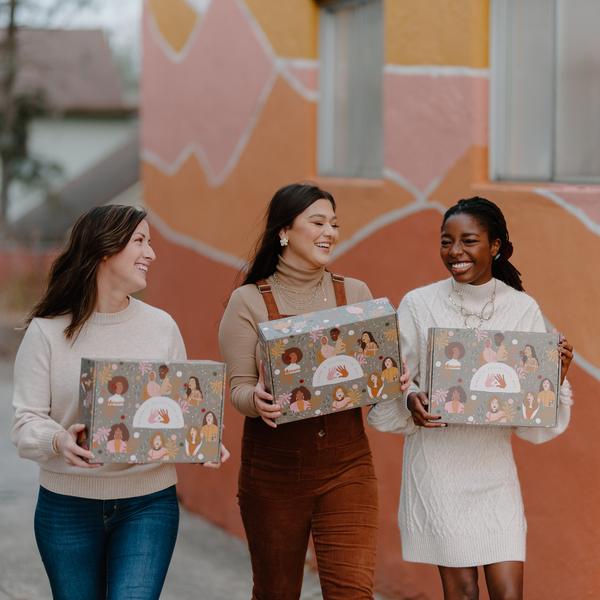 Made for women by women, Women's Collective Box is a quarterly subscription box packed with carefully selected items created by female-owned businesses. Each box contains between five and eight products, as well as a mini-magazine that features the producers of each item.
The impressive array of products, and the idea behind the Women's Collective Box, is what truly sets it apart. Every piece in the box is carefully crafted and eco-friendly, with minimal waste. What's more, 5% of all proceeds go toward helping other women entrepreneurs.
Cost: $54.95 per quarter
2. Smartass & Sass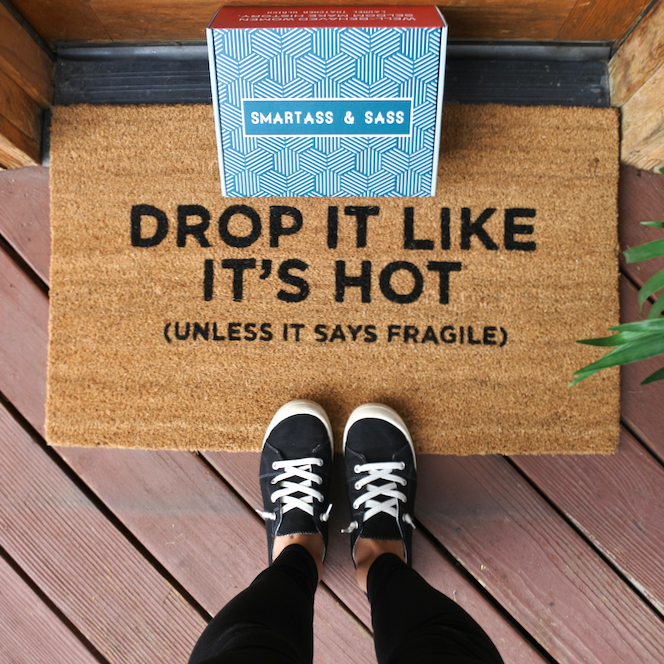 This is a gift for snarky, cynical gals with a sarcastic sense of humor and the vocabulary of a sailor. The team behind Smartass & Sass subscription boxes for women hand-selects products from various artists and small businesses and works with manufacturers to create new items that will make the recipient laugh.
Each monthly delivery has a theme and consists of five to seven amusing products women fall in love with. Boxes include a variety of items, like tote bags, water bottles, magnets, notebooks, pens & pencils, mugs, candles, and more.
Cost: Starts at $13.95 per month
3. Feminist Book Club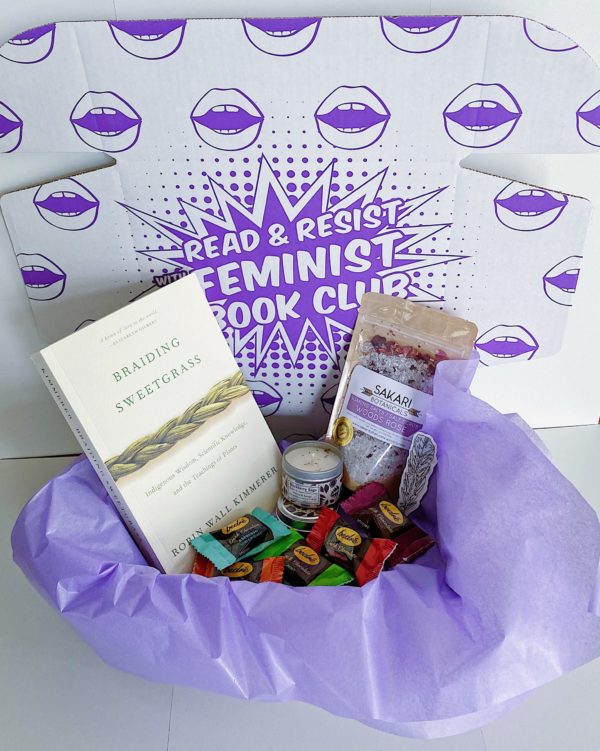 Geared toward progressive women and individuals who identify as non-binary, the Feminist Book Club is an ideal subscription box for avid readers interested in intersectional feminism and a supportive community. The monthly subscription boxes feature a book of the month and a fun assortment of self-care products from queer- and woman-owned businesses. Additionally, it also offers access to secret social media groups.
Subscribers can leverage the groups to discuss and connect with their literary sisterhood, participate in the book of the month poll to vote on the next month's books, catch monthly live video chats, and get one-on-one guidance and coaching from feminists life coach Renee M. Powers. Five percent of sales go to a new feminist organization each month.
Cost: Starts at $42 per month
4. Sparkle Hustle Grow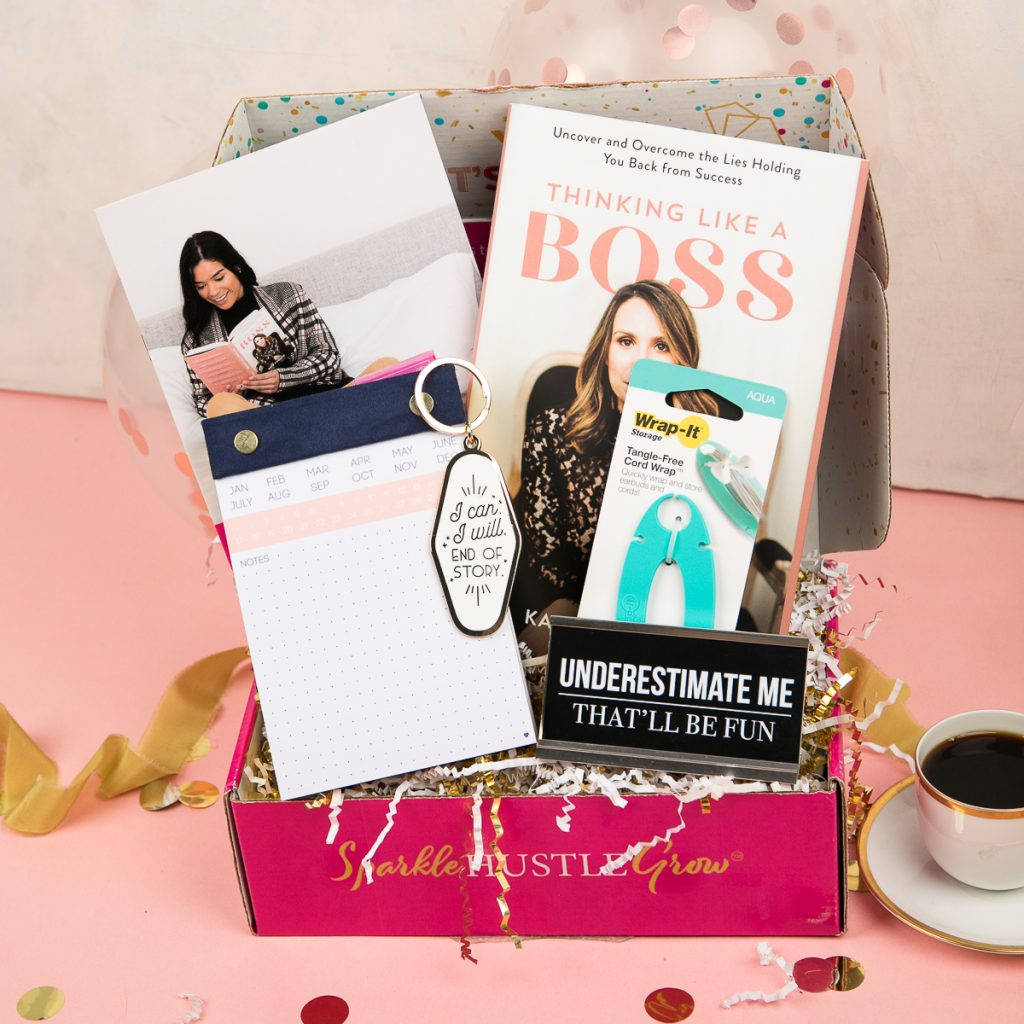 An online community and a business-building membership, Sparkle Hustle Grow's creators worked on this subscription box with female entrepreneurs in mind. Each monthly box is curated to add a little happiness to the lives of go-getters, boss babes, and side-hustlers with four to six specially selected items, including books, office supplies, and tech gadgets, as well as access to online training sessions.
Subscribers also have access to a private Facebook community to connect, collaborate with other members, and support each other. With this top subscription box for women, female entrepreneurs boost their way of growing a business empire.
Cost: Starts at $41.20 per month
5. Kiwie Co Box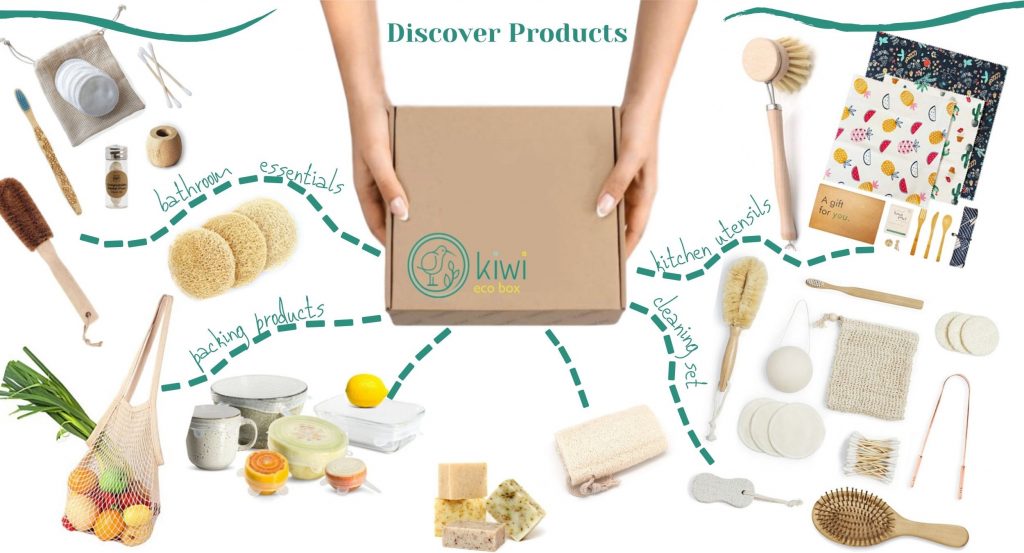 Kiwi Eco Box makes the perfect gift for women focused on their journey towards zero-waste living. This eco-friendly subscription box offers a lifestyle adjustment and a transition to zero-waste and plastic-free daily essentials. Subscribers work together with other zero waste enthusiasts to reduce plastic pollution and keep the planet healthy, making this world a better place one box at a time.
Monthly subscription boxes each feature five to seven essential items for cleaning, personal care, storing food, traveling, and more. All items are biodegradable and compostable.
Cost: Starts at $24.99 per month
6. Girls Can! Crate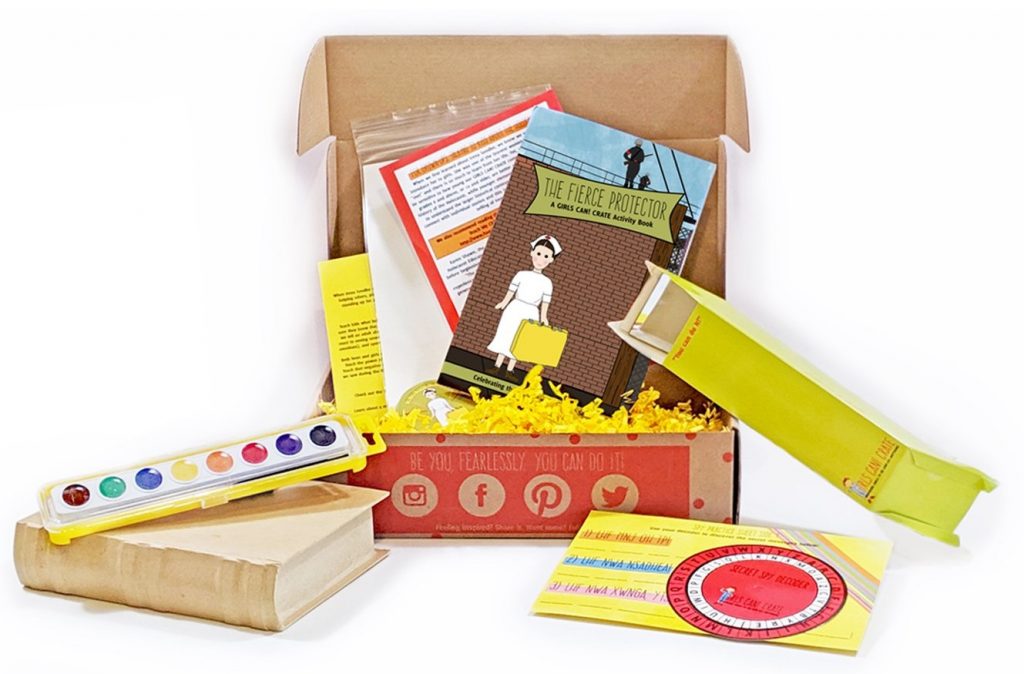 Some subscription boxes for girls are full of pink, sparkly, fluffy stuff and light on substance. This is definitely not the case with Girls Can! Crate. This awesome subscription box focuses on empowering and inspiring girls by introducing them to powerful female role models.
Each subscription box (delivered monthly) features an inspiring female role model and their story as a mini-book. Each crate also contains two or three science and art activities related to the role model's field with essential supplies and gifts like tote bags, pins, and collectible buttons.
The Girls Can! Crate is ideal for girls aged five to ten, and there are various options for subscriptions, including mini mailers, prepay plans, sibling kits, and a digital-only version.
Cost: Starts at $18.50 per month
Health & Beauty
7. Tribe Beauty Box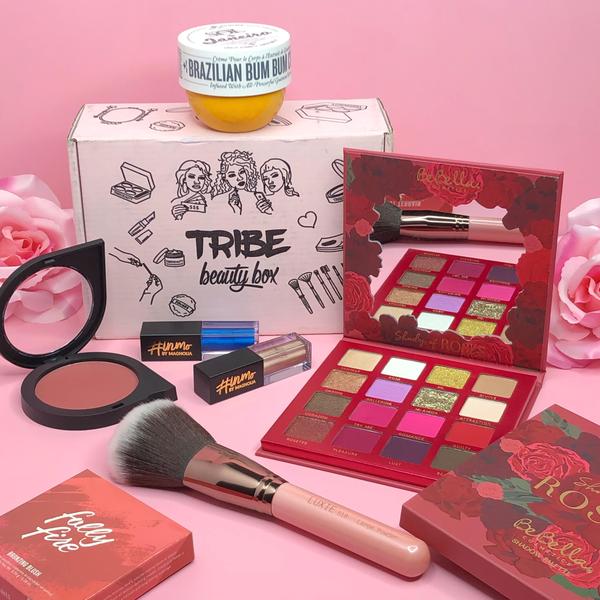 Beauty enthusiasts love the Tribe Beauty Box because it helps them get the best of indie beauty at insider prices while supporting female entrepreneurs.
Found by Bili Balogun in 2017 (check our podcast with Bili), this award-winning, bi-monthly subscription box champions female entrepreneurs — every subscription box is sourced from a woman-owned brand, both established and emerging.
Valued at $120+, each subscription box contains five full-size products handpicked to offer something new to even the most seasoned beauty enthusiasts. From skin prepping to the best tools to accomplish your look, the Tribe Beauty Box happily surprises make-up enthusiasts with amazing products.
Cost: Starts at $34.99 per two months
8. She Matters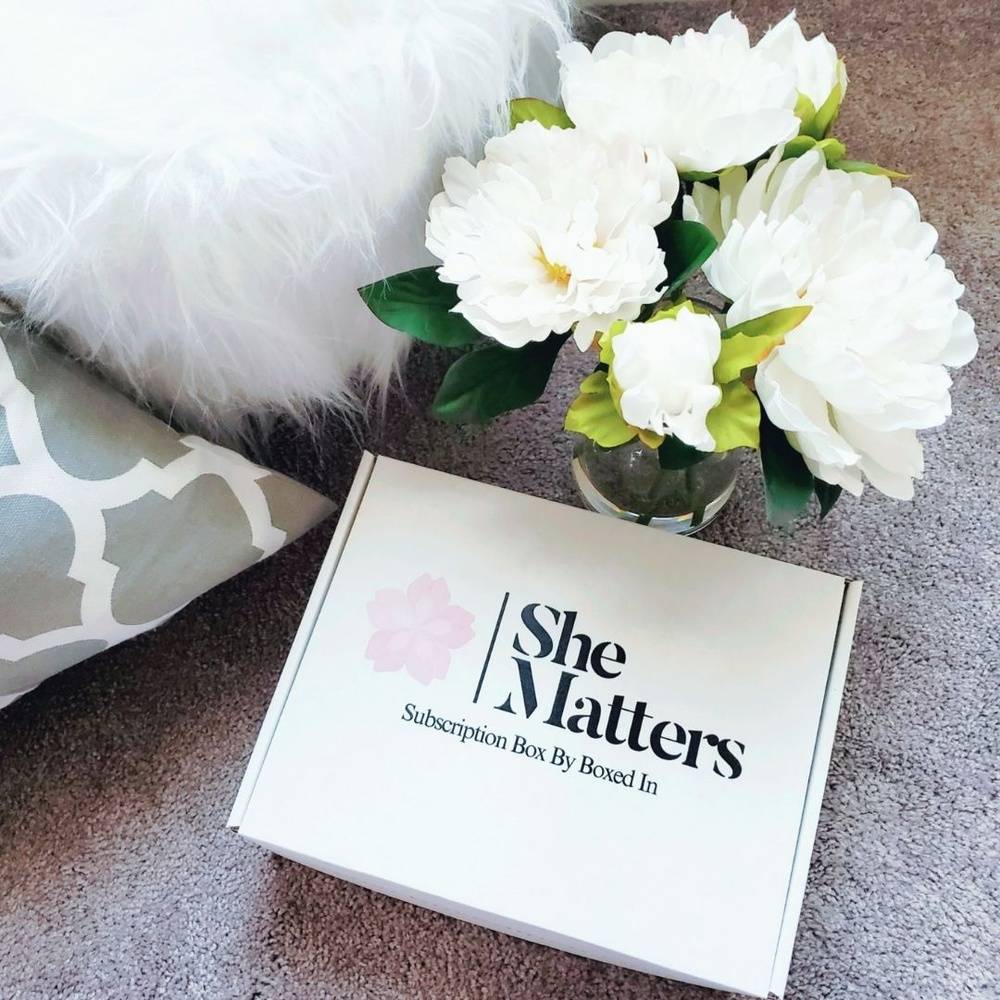 With flexible monthly and quarterly subscription plans, She Matters focuses on making self-care more accessible to women from a broad range of backgrounds. It encourages women to prioritize themselves through every box of carefully curated self-care, beauty, fashion, and lifestyle products and resources.
Their best subscription boxes for women come in two variants—the Essential Box and the Luxe Box. While both contain unique full-sized products, the Luxe box offers customization for each woman's individual needs and includes between five and eight items. The Essential Box is not customized and contains five products.
Flexibility is important to She Matters, and subscribers can skip, pause, or cancel their subscription anytime from their customer sign-in page.
Cost: Starts at $29.95 per month
9. Nourish Beauty Box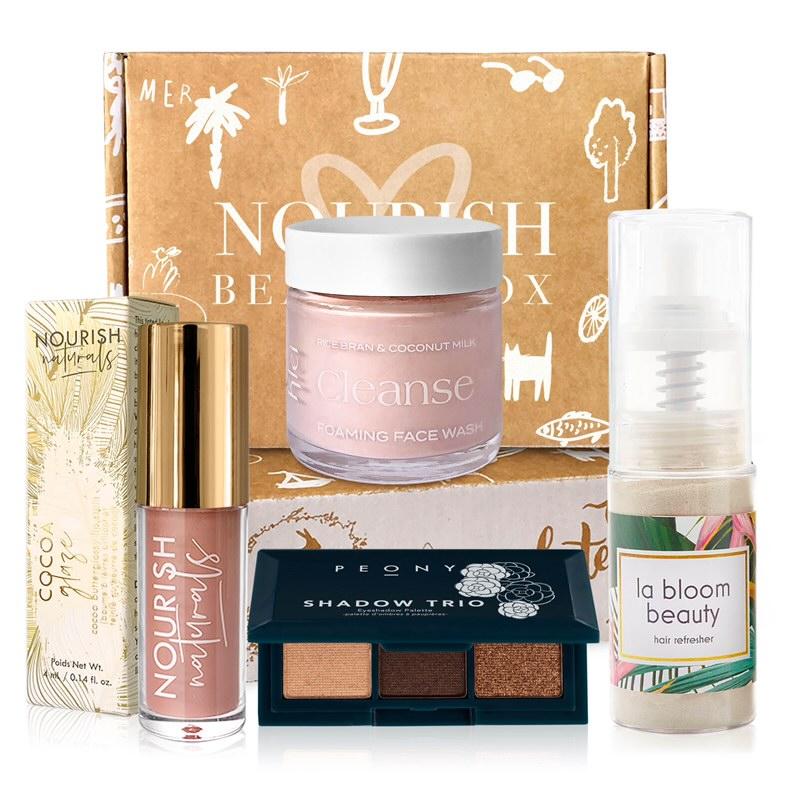 Green beauty enthusiasts love skincare products, but not at the cost of the environment. Nourish Beauty Box is here to make skincare more vegan, cruelty-free, and ingredient-conscious.
Monthly subscription boxes highlight four full-sized products (a mix of makeup and skincare essentials from indie brands) that are paraben-free and cruelty-free, and made with all vegan ingredients. Each box contains beautifully crafted products and an info card with a quick overview of the box on one side and detailed information about the four products on the other side.
Cost: Starts at $29.95 per month
10. My Reward Box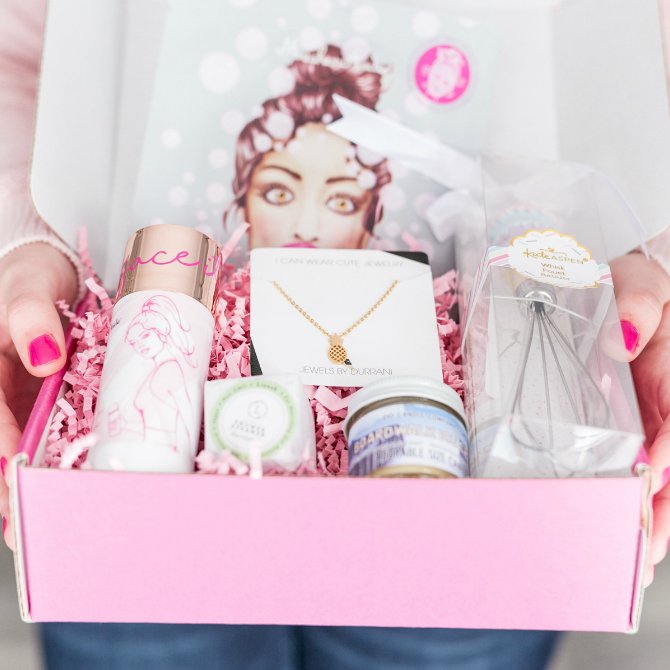 My Reward Box is one of the best monthly subscription boxes for women who work hard and hustle every day. Filled with fun, energy, and positivity, each monthly box rewards hard-working gals with four to six carefully curated full-sized products to give them a little pampering and keep them moving forward.
The products are a fun surprise each month, and any box might include a mix of makeup, jewelry, home goods, bath and body essentials, edible treats, and more. The boxes may occasionally feature green, cruelty-free, and vegan products. While regular subscriptions cost $29.95 per month, mini boxes of two to four items that cost just $18.95 are also available.
Cost: Starts at $29.95 per month
11. Feeling Fab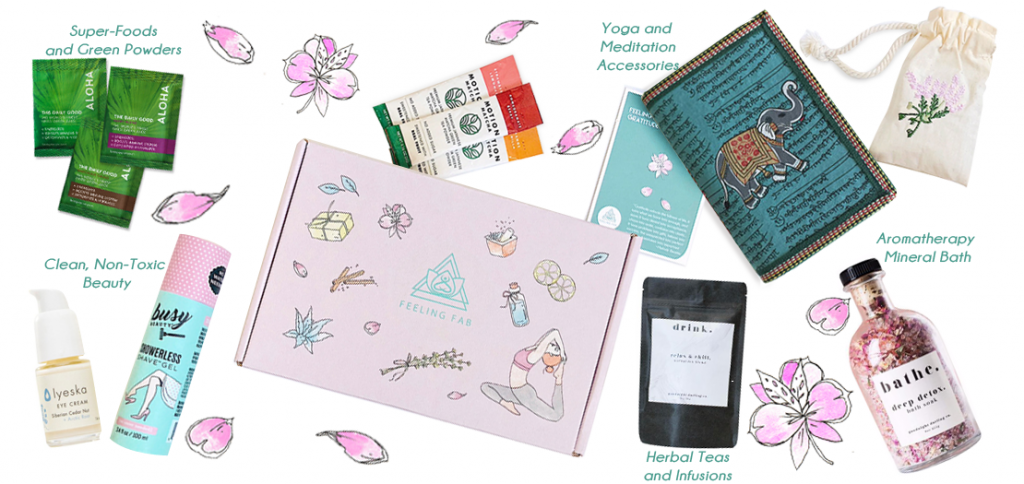 Created as a reminder that her body and mind need to feel loved and appreciated, Feeling Fab offers a subscription box for women filled with premium skincare products, as well as wellness tools and guides.
Monthly boxes feature four to six premium full-size holistic and natural beauty items, including tasty organic treats, self-care products, and accessories for meditation and yoga that facilitate the practice of mindfulness.
Subscribers may choose one of two options to start their journey with Feeling Fab — The Feeling Fab Mini and The Feeling Fab Premium. The Mini includes four to six products and costs $21.95, while the Premium contains six to eight products and costs $29.99.
Cost: Starts at $21.95 per month
Clothes & Accessories
12. Rent the Runway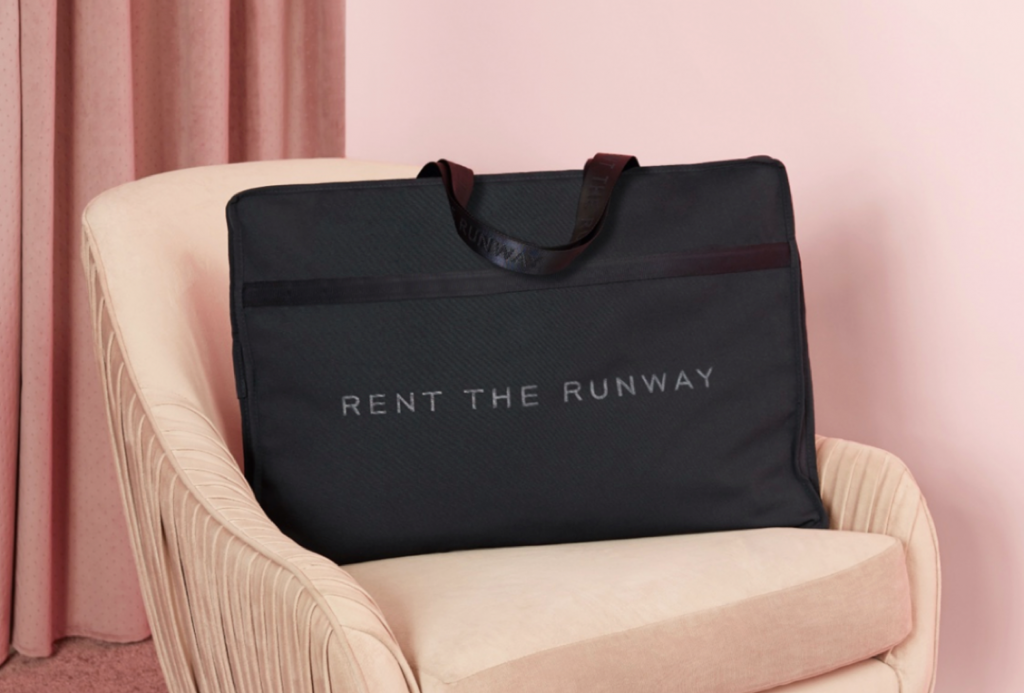 While the majority of the clothing subscription boxes for women are about trying styles at home and choosing clothes online, Rent the Runway does it differently. As the name suggests, it is all about access to an endlessly rotating selection of designer clothing, handbags, and accessories.
They feature three membership plans:
Up to four items a month for $89/ month (one shipment)
Up to eight items a month for $135/ month (two shipments)
Up to 16 items a month for $199/ month (four shipments)
Fashionistas can keep the items they rent for as long as they like. A subscriber can use a stylish tote bag fifty times and return it after five months or wear a floral dress only once and send it back within a week. A wide range of sizes, from 00-22, are available, as are child and maternity options. No long-term commitment is required.
Cost: Starts at $89 per month
13. Gwynnie Bee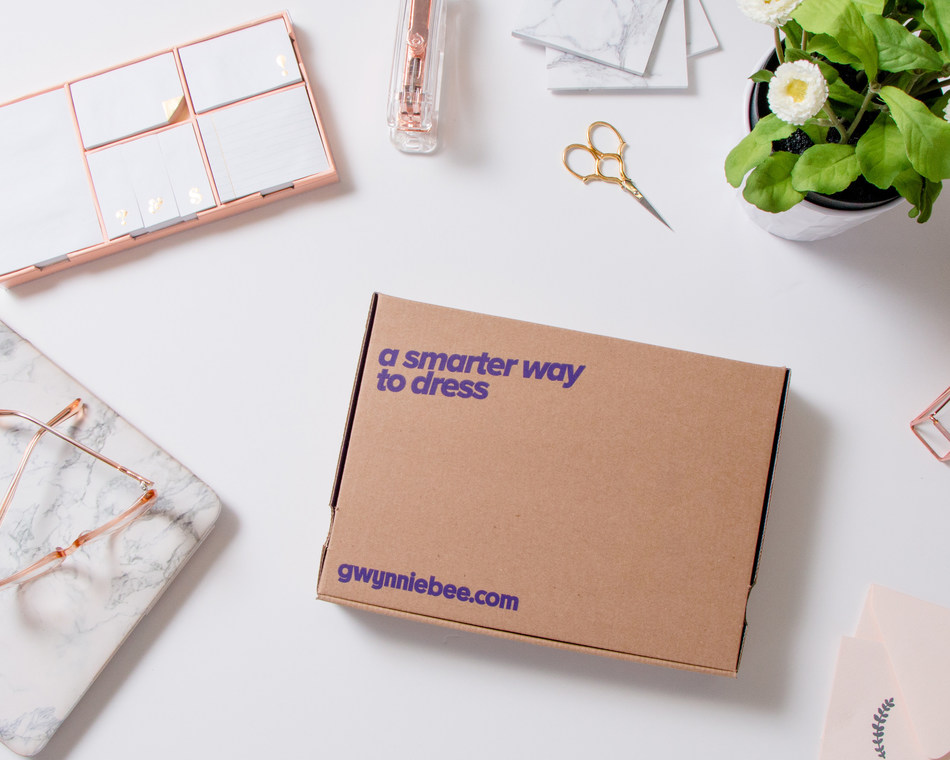 Gwynnie Bee is a blessing for fashion-forward women who always want something new to wear, especially slightly dressier apparel for work or special occasions. Created for plus-size women, this rental service now offers sizes 0-32, one of the widest size ranges offered by any clothing rental service.
There is no limit to the number of boxes that subscribers can receive each month—they can sign-up for one item at a time for $49 and up to ten items at a time for $199. This is what makes Gwynnie Bee great. Women who love to be well-dressed can rent a couple of pieces of the latest trends in fashion each week, wear them as many times as they like, return them, and always have something new on the way to refresh their wardrobe.
Cost: Starts at $49 per month
14. Frank and Oak Style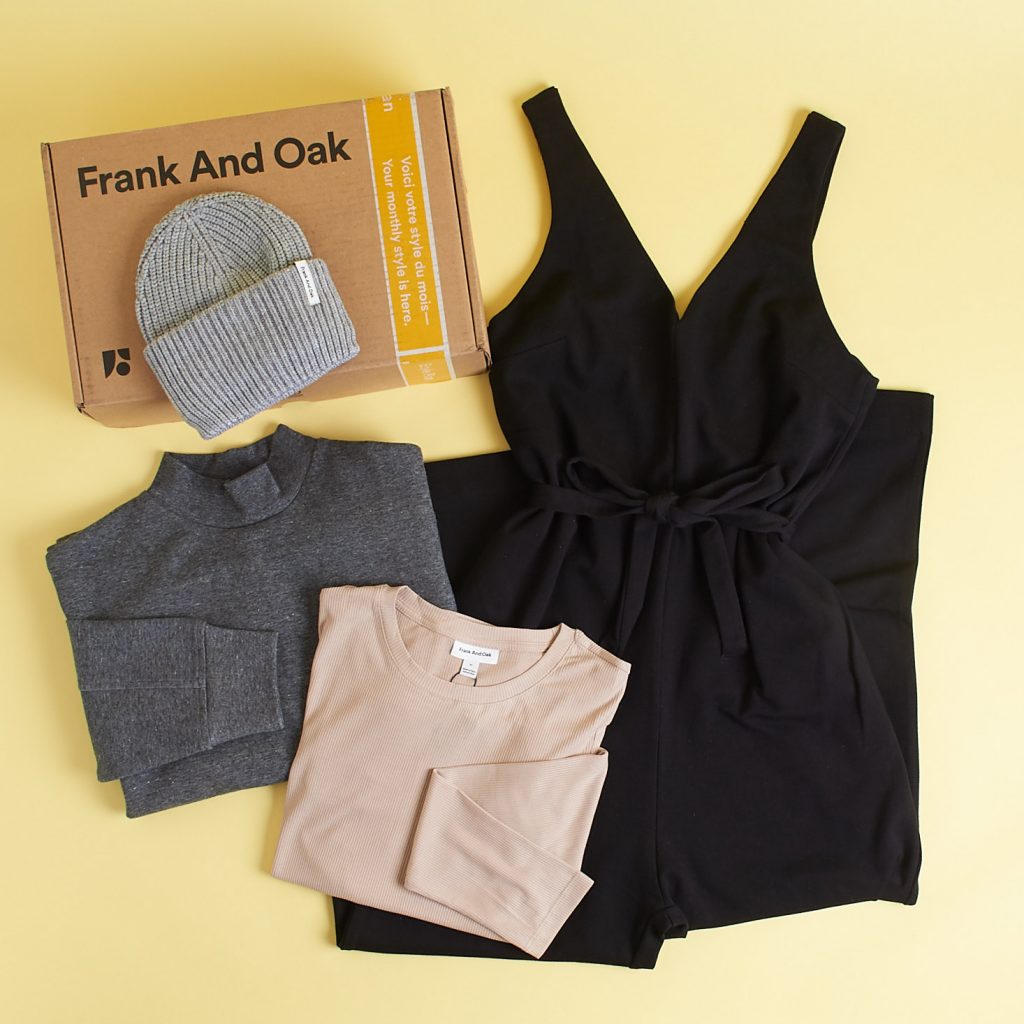 Like the other best clothing subscription boxes for women mentioned in this article, Frank and Oak Style's boxes contain high-end, high-quality, and chic clothing in a wide array of styles — from workwear to seasonal trends, loungewear, sustainable styles, etc. The company designs with a purpose, focusing on products made to last, ethical business practices, and a minimal impact on the planet.
The monthly delivery features three to five items picked by a real personal stylist based on the subscriber's personal preferences. From snappy blazers to a good pair of leggings, women can always look stylish and shop sustainably with Frank and Oak.
Cost: Starts at $150 per box
15. Wantable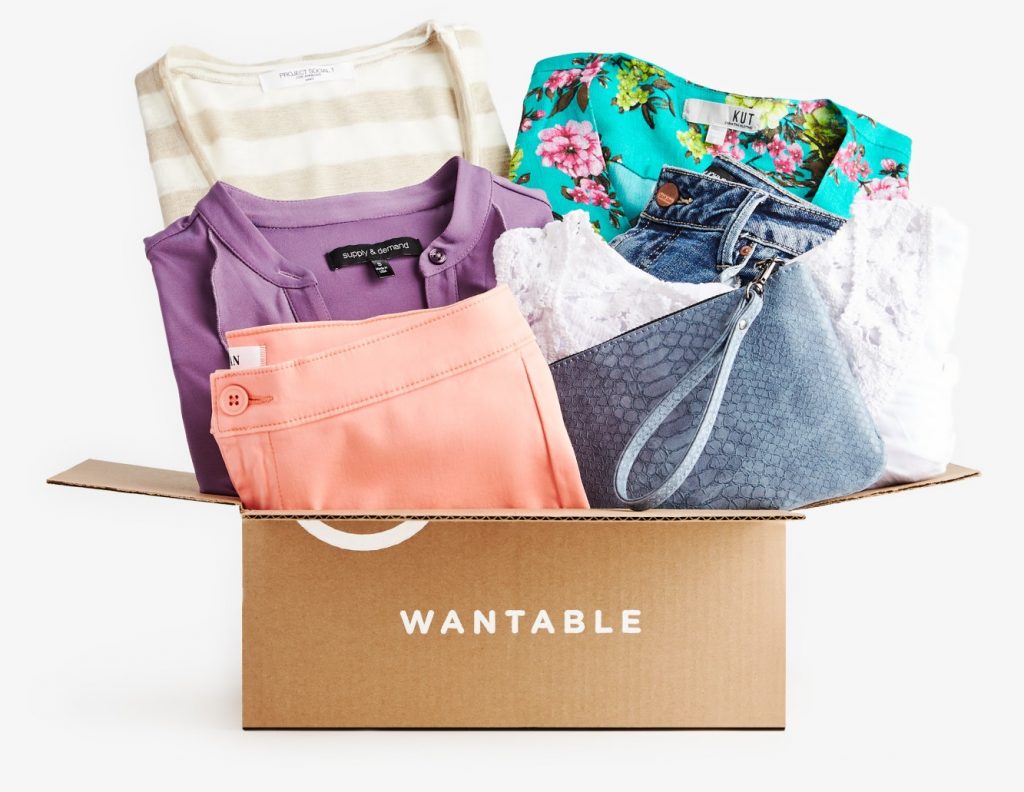 Wantable might be the best thing ladies who desire a personal stylist could ever ask for. An online styling company, Wantable learns about each user's style, shape, and budget through an easy, fun quiz when a user subscribes to a Style Edit (Wantable's clothing subscription boxes are called 'Edits').
The answers are reviewed by personal stylists who carefully put together Style Edits tailored for each subscriber that fit their unique taste, flatter their shape, and make them feel confident. Though it is called a Wantable subscription box, there is no subscription fee involved. The shipping is free, and subscribers only prepay $20 as the styling fee.
Once the box arrives, excited ladies can try on the pieces inside and keep only the pieces they love—the styling fee is applied toward any purchased items. What's more, buying five or more pieces results in 20 percent off the total!
Cost: $20 as a styling fee
16. Enjoy Leggings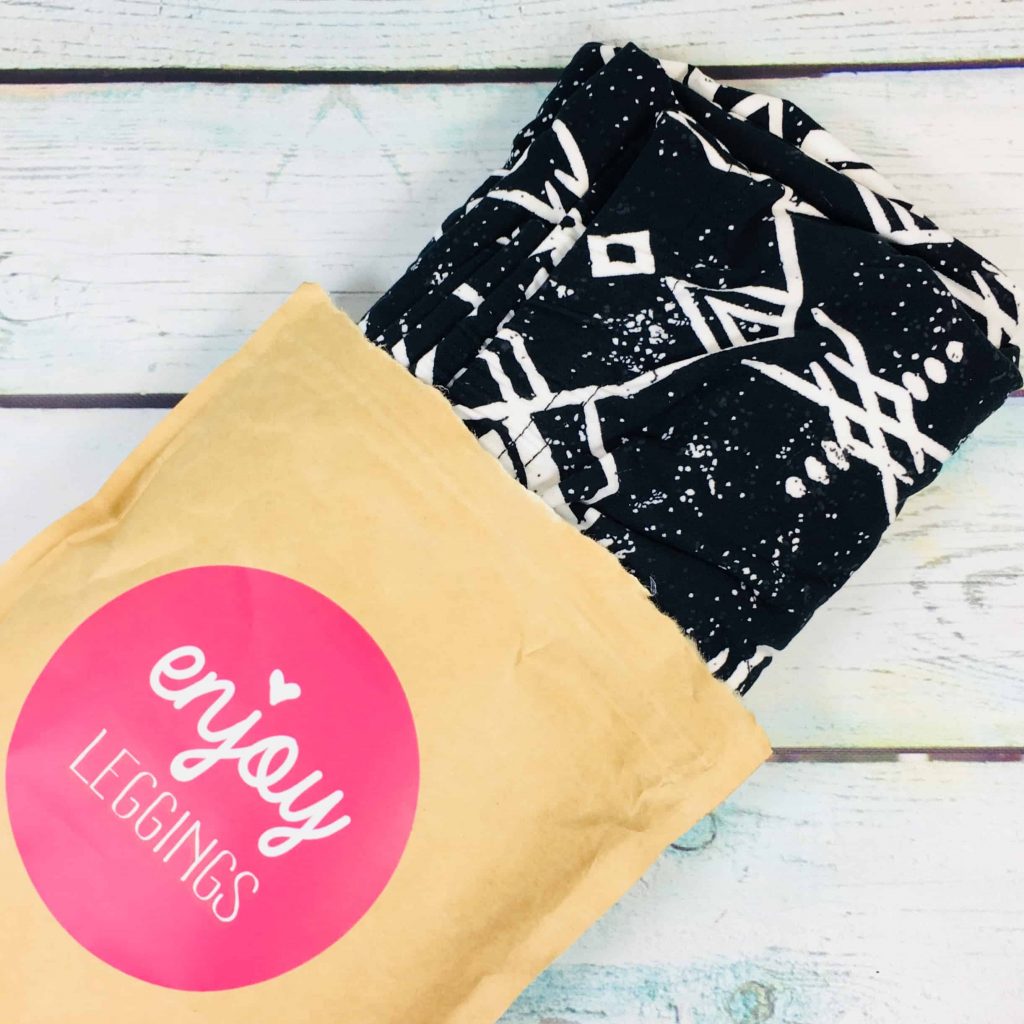 Women who love leggings can now grow their collection of this versatile and comfortable piece of clothing with Enjoy Leggings.
To ensure their subscribers have a wonderful time wearing their favorite piece of clothing, experts at Enjoy Leggings carefully handpick and test fun and fashionable leggings every month before delivering a pair right to each subscriber's doorstep. The sizing ranges from small to plus size, and the material isn't see-through. So, adventurous ladies can wear stylish new leggings for hiking, climbing, yoga, lounging, or even when hanging out with friends. In addition to its focus on providing high-quality, affordable leggings, Enjoy Leggings also donates a portion of its profits to charities that promote healthy body image for women and girls.
Cost: Starts at $16.41 per month
Food & Drinks
17. Winc (Wine Subscription Box)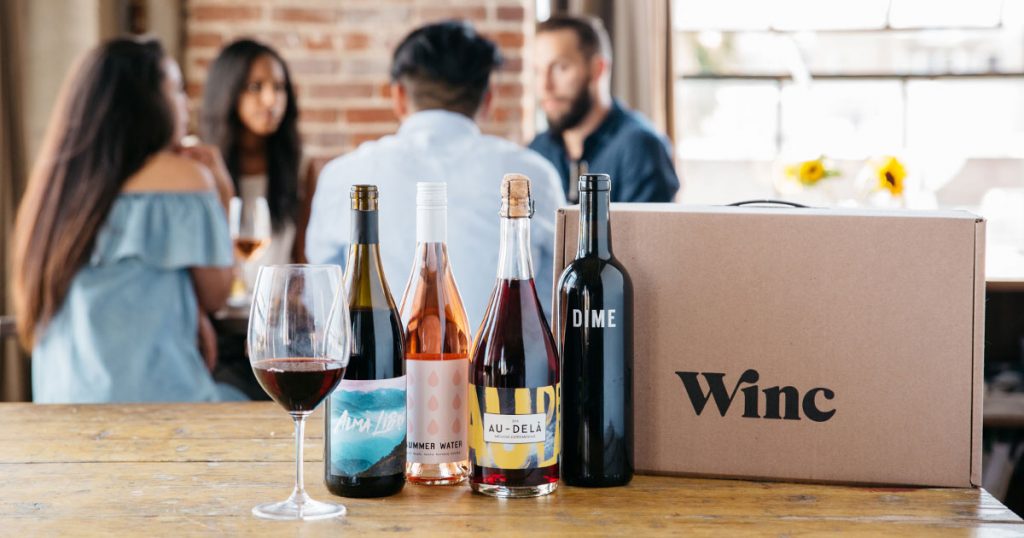 Women who enjoy getting together with friends for a night out at a great BYO place, or snuggling together with their loved ones for a Netflix party, can't do better than Winc — a brand referred to as the Netflix of wine.
Winc offers exclusive wines tailored to the unique tastes of each customer based on a preference questionnaire and user ratings of the available wines. All wines it ships come from its partner vineyards, a 10% discount is offered on orders of 12 or more bottles, and satisfaction is guaranteed.
Winc membership is free, but the monthly subscription boxes cost $39 for at least three bottles with a flat $9 shipping fee.
Cost: Starting at $39 per month
18. Sips By (Tea Subscription Box)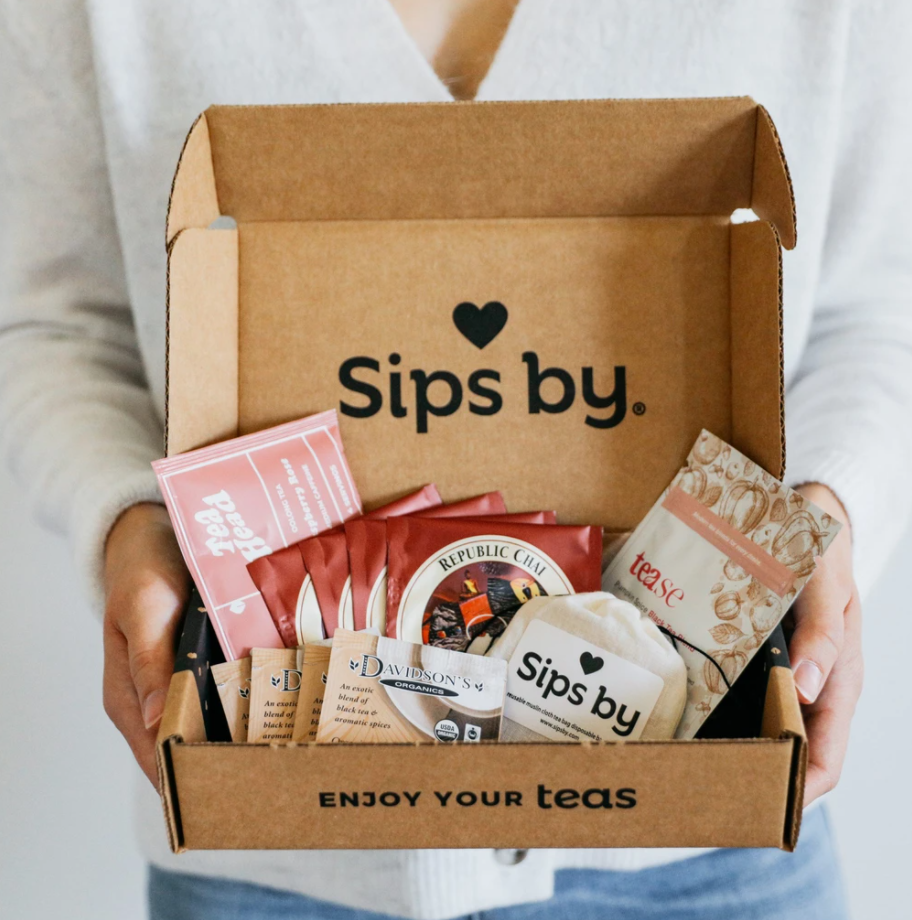 A female-founded and led startup, Sips By strives to make delicious tea fun and affordable. Unlike other subscription services that send the same box to everyone each month, Sips By sends customized selections based on each subscriber's taste preferences, choosing from more than 150 global tea brands.
Each monthly delivery features four tea varieties that will make more than 16 cups of tea for the tea-loving recipient to enjoy. Subscribers can count on personalized selections and unique flavors geared to the season.
Cost: Starts at $15 per month
19. Mouth (Snack Subscription Box)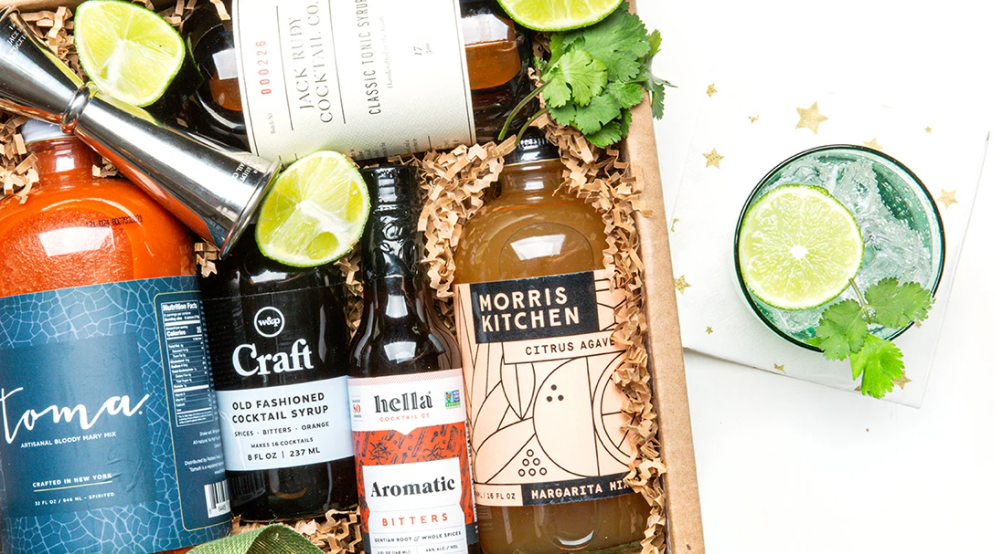 If there is one food subscription box that's perfect for every woman, it's Mouth. With a wide array of subscription options, Mouth caters to indie food fans who enjoy diverse selections of small-batch foods. It is dedicated to satisfying the taste buds of its customers while also supporting and sustaining small food businesses.
Subscribers can choose a category for their monthly box, including cocktails, jerky, snacks, pickles, and more. Each box contains five high-quality indie products from small businesses across the country that women can feel great about supporting. Mouth was referred to by the New York Times as "the gastronomic equivalent of an indie record shop," and signing up for Mouth's monthly subscription boxes means that foodie gals can be sure they will get to discover unique and delicious foods every month.
Cost: Starts at $47.75 per month
20. We Are Here Coffee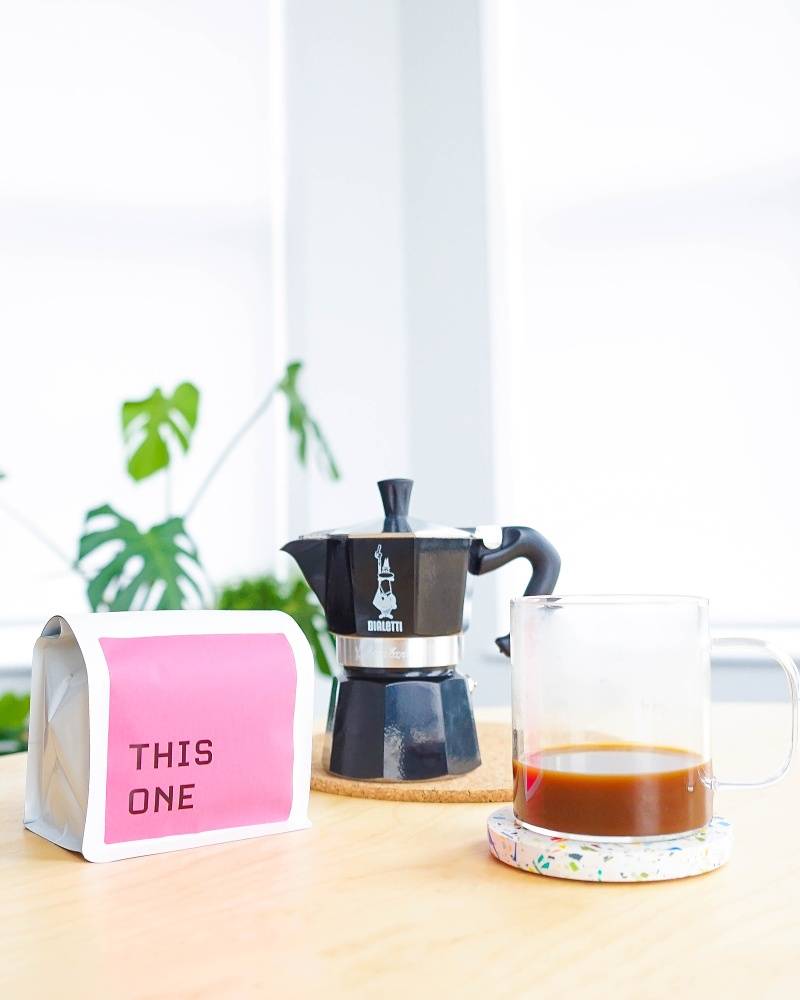 Ladies who love their caffeine and who want to make seriously good coffee at home will definitely want this one-of-a-kind coffee subscription box.
We are Here Coffee's offerings include three brightly colored, simply-named coffee variants—that are literally called "this one," "that one," and "the other one" (they also feature a decaf option). All subscribers need to do choose the one that fits the way they most frequently make and drink their coffee. For instance, "That One" is a smooth, uncomplicated, and easy-drinking brew perfect for everyday use.
We Are Here Coffee ships internationally, and 10p from the sale of every bag is kept aside for charity. A 250g bag can be used to brew approximately 12 cups of coffee. Subscribers can have the bags delivered weekly, bi-weekly, monthly, or bi-monthly.
Cost: Starts at $12.03 per bag
Start Your Subscription Business
Previously, setting up a subscription business could be more challenging than it was worth. But not anymore. Thanks to subscription e-commerce platforms like Subbly, you can focus on growing your business, not mastering unfamiliar technology. Regardless of your industry, target audience, or marketing experience, Subbly has you covered. Subbly handles all aspects of the technical side of establishing a subscription business, so creators of subscription boxes for women can focus on things that really matter.
Even better is Subbly's 14-day free trial that allows merchants to set their website with absolutely no coding skills or website designing experience. What better reason do you need to kickstart your subscription business?