Procurement: Sourcing Products for Your Subscription Boxes
Last modified on October 22nd, 2021
What must every subscription box have?
Based on our careful observations and experiences, we believe that, as a rule of thumb: a decent subscription box must have quality products that are nicely arranged together!


Therefore, it's no surprise that the process of procurement is one of the most important parts of every subscription business. And thus, it's every subscription businessman's nightmare.
But, what is procurement exactly?
It is not a single process, but a set of actions, with a lot of research involved in it. In essence, procurement is based on:
Deciding which products are suitable for your subscription business

Finding actual products and the sources of those products (suppliers, vendors – companies from which you'll buy the items)

Assembling the products into a logical package – your subscription box!
Today, we will focus predominantly on the second step, finding supply partners. However, if you haven't read our awesome guide about the other steps, such as deciding on products and physically assembling them into a box, then head over here.
Having the entire picture planned out is how you win, so remember these wise words.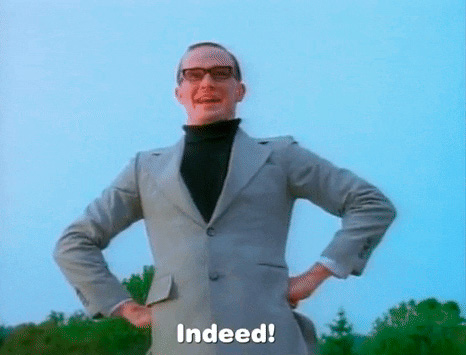 The most common questions about product sourcing
First things first – what is product sourcing?
In the simplest of terms, product sourcing means to search for products. This term is used in literally every sales business, so it presents a core process for subscription businesses as well. Sourcing can be done either on a local or international level.
As experienced entrepreneurs, we stumbled upon many challenges while doing product sourcing, and watched others confront their own challenges as well. Some of the dilemmas that may run through your head are:
What products should I include in the subscription box?

How can I create a winning combination of items that will make my customers happy?

Should I begin with

free products

? As my business grows, should I stick to free products, or should I start paying for them?

When it comes to of product sourcing – where can I find good, reliable suppliers?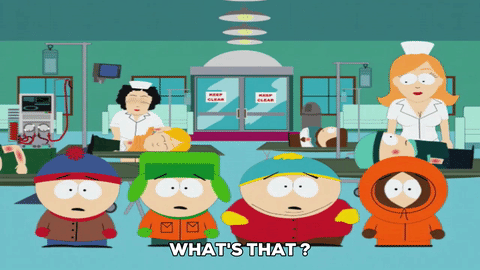 Lucky for you, we have all the answers to these questions! And as always, we're in a mood to share them. But, before we pour a metaphorical rain of practical know-how on you, we should cover a few more things…
Part I: The Basics of Product Sourcing
Hopefully you have already checked out what we mentioned about product procurement in this awesome guide, and how those operations could make or break your business.
Now, why is it so important to do product sourcing right?
Because your customers' satisfaction with your services should always be the #1 priority.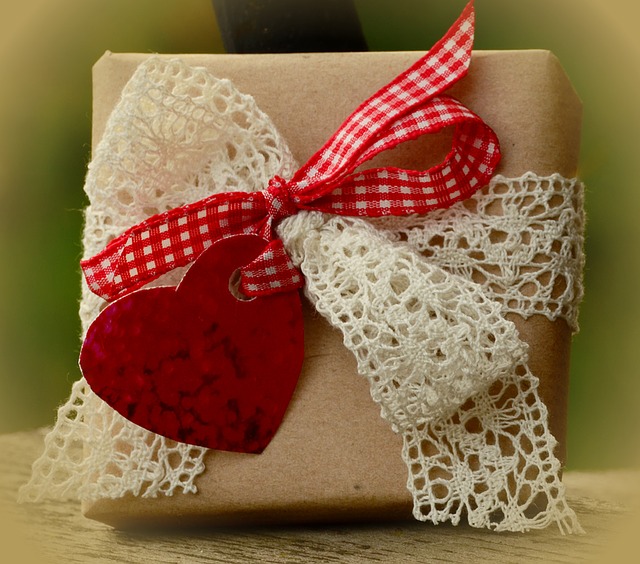 At this point, you might be asking "what could make my customers happy?"
The satisfaction and loyalty of your subscribers depends on several factors, all closely connected with product sourcing:
How well did you pick the products? Then, how well did you bring them together in a box?

Is the value of products aligned with your pricing?

Do your products come from a reliable source that provides consistent, on-time supply?
Could a well-assembled subscription box, with intelligently picked products, from a reliable source make your subscribers happy? Damn right it can!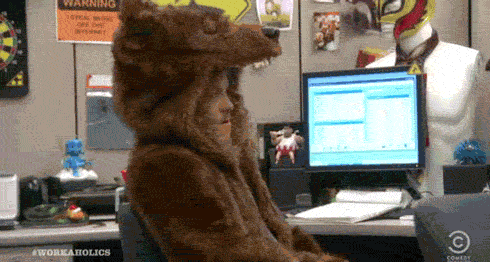 A secret to easier marketing
Once your subscription boxes are carefully curated, you will probably have more referrals. As you've already learned, the better your offer is – the less effort you'll need to put into marketing.
Sounds extremely simple, but it's true: valuable boxes practically sell themselves.
You see, subscription boxes are an extraordinary blend of service and product business. On one side, you're selling physical items, but all the while, you're also providing a service of recurring delivery straight to someone's doorstep.
Usually it's either one or the other, but the beauty of this business lies in that effective symbiosis: products + service.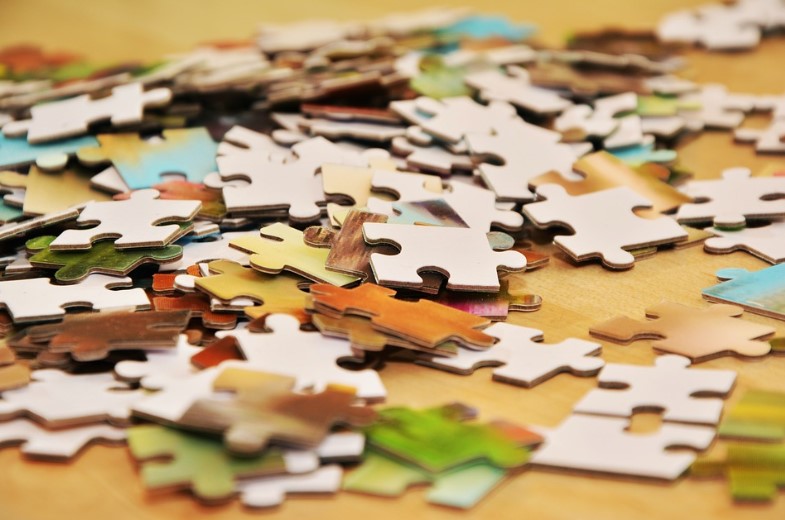 Sounds like a goldmine, right? And it certainly is! Potential for growth is literally screaming out of that business model.
Therefore, a secret to your success might be to merge high-quality products arranged in an intelligent, useful way with a high-quality service. Then, you'll have yourself a nice, growing subscription business. We believe in you!
Deciding on your niche/ideal customer
Moving on – there's just one more thing we need to cover before diving into products, vendors, marketplaces, etc. This one is a true game changer.
In order to create a solid subscription offer, you need to understand your target audience. You might know who your potential customer is, but we want you to go much deeper into this analysis now.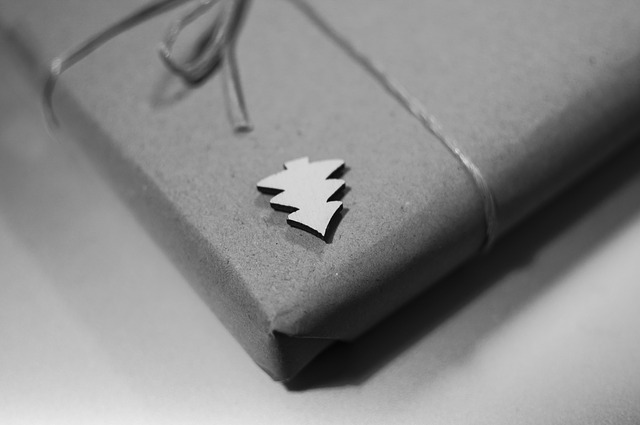 As an example, if you're focused on cosmetics, particularly natural make-up, who would be your ideal subscriber?
Let's say that your ideal customer is a modern, health-conscious woman, who is probably also interested in healthy living, organic products, ecology, mindful living, yoga and similar. Ask yourself these questions as well:
How old is she?

Where does she like to hang out?

What are the most common keywords your ideal customer would search for?
Your product offer needs to resonate with your perfect customer/subscriber. Don't skip on this part, and try switching positions: imagine yourself in the ideal customer shoes.
What products do you like and regularly use?

Your favorite brands – what do they have in common?

What kind of a lifestyle are you leading?

How and where do you spend your time online?
Here's another secret: your ideal subscriber might even be very similar to you!
To read more on how to properly set your target audience or niche, check out this lovely guide, where we covered the topic in great detail.
Why knowing your niche makes product sourcing much easier
Deciding on your ideal customer is one of the most pivotal starting points, as that knowledge will certainly help you in your research for products (and vendors).
With that said, it's now time to have a small chat about niches. Knowing what your niche is will make product searching extremely easy for you!
It's best to start defining your niche as soon as you step into the waters of entrepreneurship.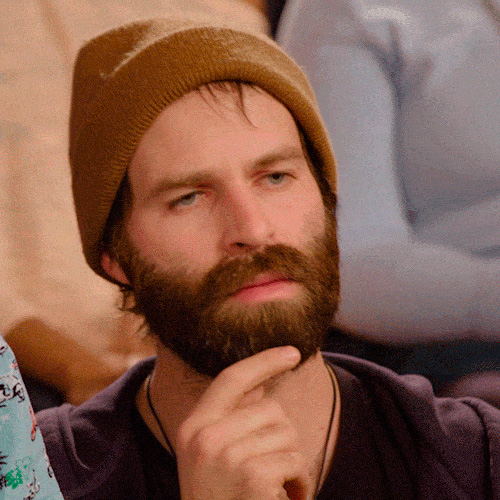 What is a niche? A niche is defined as "a specialized market" (Merriam-Webster) and is simply a defined part of the global audience you'll be addressing.
Don't be afraid, you're not limiting yourself by narrowing your target market. Rather, you are focusing on people that will be happy to subscribe to your boxes! That is the essence of this step, setting up your main focus – a target audience.
Read more about ideal customers and niches in this ultra-useful Entrepreneur article.
Free products: yes or no?
Finally, the moment we've all been waiting for – diving into product sourcing!
Let's begin with making a choice between free or paid products.
This is the harsh reality – the most common obstacle in fulfilling your business dreams, besides the satisfactory dose of coffee to keep you going, is money.
Too often, one has to decide between a free or paid option. When it comes to product sourcing, this might get a bit challenging.
If you're a beginner, try to keep the expenses as low as possible. Otherwise, if your business is up and running, then paid products might be a good choice. But these statements are only the tip of the iceberg.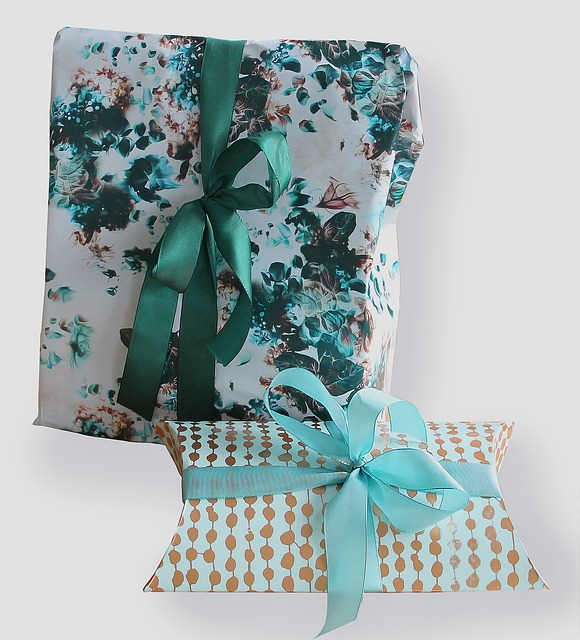 Whatever option you might choose, here's some friendly advice – always do your best to keep the expenses as low as possible, but don't forget about quality.
If your products are high-quality and your service is impeccable, that combination pays off in a long run. But look: if you spend too much on products, while your subscriber list cannot support the expenses, then things might fall apart.
Therefore, finding that fine balance in investing is the mastery of leading a subscription business.
To sum everything up: if high-quality products are available for free, by all means, seriously consider that option and use the best of it.
If free products are low-quality, ignore them and invest in your subscription business wisely, thinking about the long-term outcomes.
Do not settle for poor quality. Trust us, you do not want to build your business on a foundation that is weak.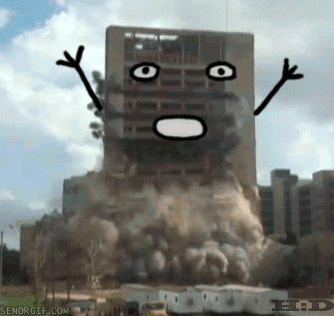 A small secret about free products
The dilemma about free or paid products could certainly cause a headache. As you can see, there are downsides to both scenarios and every business owner needs to consider them all before taking any significant actions.
The secret we're about to share is not a colossal one, but its consequences might alter the course of your business. It will also relieve some of the tension around free or paid options.
Here it is: you may think that you'll be forced to choose between free or paid products. But, listen up…
You can have both!
So, next time you catch yourself dwelling about free or paid products, remember – there are no rules in business (and life). You can stick to one option or you could try both of them, it's your choice and it depends on your unique subscription business.
As long as you're serious about sourcing, while considering all the aspects, taking time to do the research and investing wisely, you should see the progress.
Part II: Where to Look For Products and Suppliers
Once you've decided what type of products you want to include in your monthly packages, how you'll combine them (read about those steps here), and who your target market is, it's time to begin the product hunt!
Here are some common places you should consider when searching for the right products and, consequently, the right suppliers.
We'll also cover the practical know-how behind the task of product sourcing later on.
Giants of e-commerce
This is the moment to put all that know-how about niches into practice!
Once you really know what your target niche is, the research becomes easy as pie. E-commerce websites are often organized this way – offering various products in a particular niche. Usually, you'll find your niche in the shape of a category inside an e-commerce website.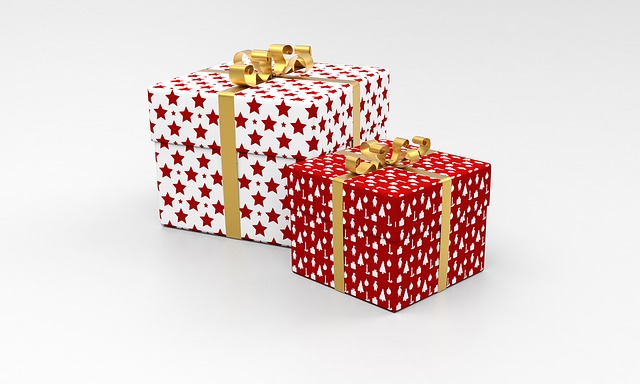 Remember the example we gave about your ideal customer/target niche? We know there's a lot of information in here, so good job on remembering everything!
We imagined a modern woman who wants to get natural makeup delivered to her door every month. Besides the obvious part, which is searching for healthy makeup products, consider adding other organic products related to healthy living.
This way, it becomes more of a possibility that you'll have a satisfied, intrigued audience.
Why is it crucial to know your niche well before the actual sourcing?
Because most of the online and offline marketplaces you are going visit in your search are enormous. In literally millions of products, you could easily get lost.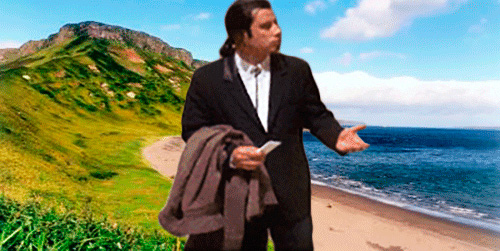 Use the clarity you've got on your ideal customer or niche while searching e-commerce websites. It comes in handy when you already know what you're searching for and what kind of people are going to enjoy those products.
Now, let's see where you can do the actual sourcing.
Biggest e-commerce websites
According to Insider Monkey and their research based on traffic data, these are some of the most visited e-commerce sites with the largest amount of products. Check them out, because your dream products may be waiting somewhere in there!
Once you've found the products you like that fit nicely into your subscription box concept, the next step is to find their source – your future partners – and connect with them directly.
Keep in mind that niche e-commerce sites only help to find products and leads, but you still need to reach out to suppliers individually.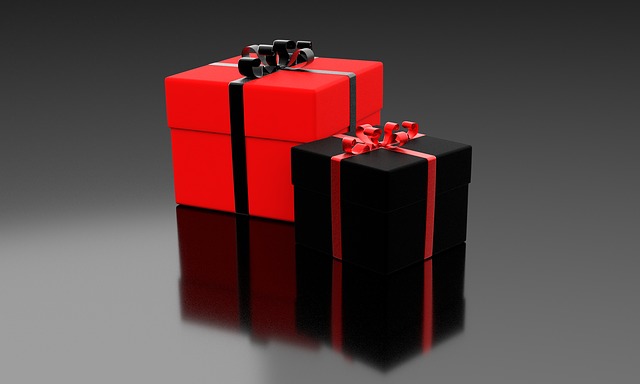 Trade shows, conferences, exhibitions
There's still a world outside the Internet? We were surprised to hear about that 'offline world' too, it must be an interesting place. We'll Google it.
Joking aside, another place you can look for quality products and sources besides these larger websites is at public shows – conferences, trade events, exhibitions, or expos.
Whether it's a fashion fair, electronic exhibition, or something completely out of the box, you can find nice products for your subscription box almost anywhere.
Most of the time, manufacturers or vendors themselves will be present at those events as well, so you can also make a professional relationship with them on the spot!
A perfect place to source products are sourcing trade shows – yup, those really exist. These specialised events can be found anywhere in the world, however not as often as one would like. Stay on the watch and you might do some high-quality, easy sourcing.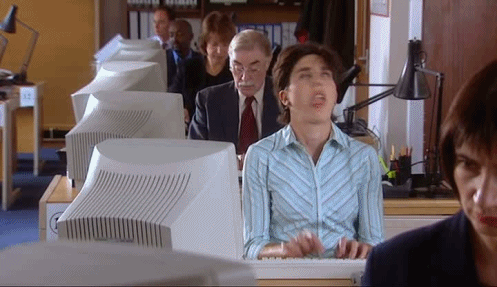 These and similar websites provide information about sourcing shows and exhibitions – take a look:
Preparing for trade shows
This is where two worlds collide – an online and offline reality.
The truth is, trade shows and similar events can be highly rewarding for your business, putting you directly in front of potential partners.
But there is a downside of this approach: visiting these kinds of shows, especially if you're traveling to them, can be time consuming and rather expensive. So, make sure that you do the research and we'll show you exactly what to look for.
Your research should include:
Deciding on what kind of products you're looking for, so you can look for trade fairs directly relevant to your need

If the information is available online, checking what suppliers and/or manufacturers will be presented at those events – usually, trade shows have websites with this information

If you find nothing online, contacting the show's management directly, as they can give you a list of suppliers from a niche you're interested in

When you find a fair that fits your needs, calculating the costs of traveling (if it's needed for you to travel), accommodation (usually larger shows take more than a day to visit) and other expenses

Seeking out trade show calendars to locate an event which is nearer to you (why not wait a month or two for a quest like this, while saving some money and time?)
Two main types of trade shows you should know about
Knowing the difference between 'vertical' and 'horizontal' types of trade shows could save you from unnecessary spending and headaches.
'

Vertical' trade shows

– these sourcing events have a narrow focus, meaning that they're focused on a particular market. Examples for this type of shows are fashion shows or, even more narrowly targeted, fashion shows for boutique owners. So, if you already know what kind of products you need and in which niche, this type can be a great fit for you.

'

Horizontal' trade shows

– as you might guess, one can find a much wider offering at these shows. It's interesting that vendors that usually appear here come from the same market, like technology for example, but they offer a broader range of products and/or services.
It might take you longer to source the suppliers in these bigger market events, but you could potentially get some new ideas from the plethora of products and manufacturers.
Etsy

– perfect online marketplace for subscription boxes
After giant e-commerce sites and trade shows, our next stop in this quest for product sources is Etsy – a peer-to-peer e-commerce website site.
But if Etsy is a gigantic e-commerce website, why didn't we mention it in the first section?
It's because Etsy is the perfect place for subscription businesses, which is worth explaining. This website is a marketplace for mainly small or medium-sized businesses. There, you can find small-batched goods and vintage items, often difficult to find somewhere else.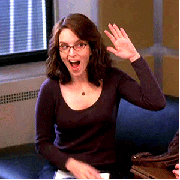 Besides that, we present this website separately because it works great for subscription businesses in particular. Etsy is an enormous depository of products, clearly presented through specific categories, which makes the search really, really easy.
Also, as a subscription business owner, you should also consider Etsy because of its extensive search options. This website gives you an ability to narrow your search based on a country, state, or city.
This is important, as these feature can help you find local partners. Why is this beneficial? Well, local suppliers -> lower costs of shipping. Subbly approves this.
It's worth noting though that everything in life has a downside, and so does Etsy. When it comes to vendors/suppliers, there are far more beginners than established companies.
If your partner of choice is in that first category (beginners), perhaps you'll have to do a bit of handholding or managing at the beginning, until the cooperation becomes smooth and stable.
Product catalogues
Another excellent place where you can search for product sources are catalogues. This solution usually contains less products than online giants we mentioned. But, product catalogues can be useful because they provide clear, reliable information.
What you'll find in catalogues are detailed item descriptions, with plenty of images and most importantly, reviews.
This blend of information can be especially useful for subscription businesses, because we all know how difficult it can be to choose quality products and their sources. Detailed information is always welcome.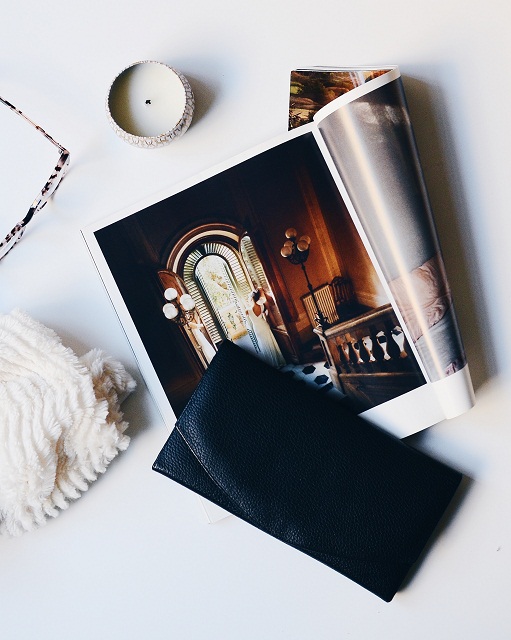 A good example of international product catalogues are Envoy and Spectrum. These two examples are interesting for us because they belong in two different types of catalogues:
Catalogues with a fixed number of distributors, which are often organised by

regions/locations and also contain discounts opened for negotiation (example: Envoy)

Catalogues that cover a wider choice of sources and include many cost effective offers. Keep in mind that having a bigger choice doesn't necessarily have to be a good thing – subscription box creators are often interested in a particular niche, so too much browsing can be tiring and unproductive.
To sum this example up, product catalogues can be a reliable source of accurate information – reviews, discount options, etc. On the other side, it's much easier to filter products on e-commerce giant websites, as we showed you awhile ago.
Every option has its pros and cons, so it's on you to pick a useful and effective solution for your own product sourcing.
Local stores
Visiting local stores is another offline solution to product sourcing. It also makes for a valid reason to step away from the screen for a while.
A local store whose products you already use and love could be a wonderful place for sourcing. If you don't like the idea of working with nearby vendors, you could also find inspiration from targeted stores that fit your niche.
By observing their offer, you can think of new ways to structure and arrange your subscription boxes. You can also use the chance to easily buy one or two products you need and test their appearance in the subscription box.
Test the shape, size, weight, how nicely it fits into the overall package.
Two main types of local stores
The stores in your vicinity can either be small or almost as big as supermarkets. But, they can also be quite different regarding the product sourcing:
Some local stores sell products from various vendors

Other neighbourhood stores are owned by people who are also the manufacturers of offered items (examples: arts and crafts, candle or soap shops, etc.)
While you could find inspiration in the first type of stores (with multitude of suppliers), it is much more convenient to shape your monthly box with the help of producing owners.
Not to mention that collaborating with small business owners who create their own products is a pretty noble act.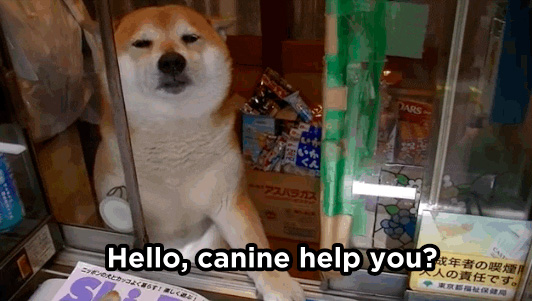 It is extremely beneficial to align your sourcing search with your target audience in mind.
So our suggestion is: when looking into local stores, pick those that represent your niche. Then, analyze what successful stores are doing in order to further improve your own offer.
If you wish to truly level up, talk with people – ask your neighbours, family, and friends what they like the most about those niche-focused stores.
You could gain some highly valuable insights that will help you make a good product sources choice for your subscription boxes.
Global marketplaces with cheap products
Didn't we already mention e-commerce giants? You're right, we did, but this group is special.
Alibaba, Indiamart, BuyKorea, GlobalMarket and similar marketplaces are platforms where you can find low-cost or bulk products. This is an important tip to know, as subscription businesses by their nature require a constant supply of items.
Also, as the number of your subscribers grows, a big quantity of cheap products becomes a necessity.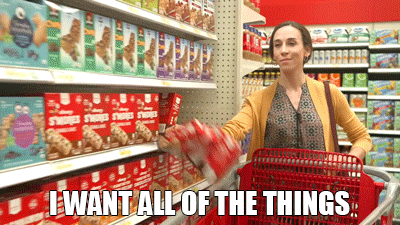 Another benefit of working with suppliers from these type of websites is that they often offer pre-made products. What does this enable you to do?
With pre-made items, such as blank bags, mugs, and similar, you could add your own distinguished design and experiment with them to create a unique subscription package.
Depending on your niche and branding, you could really make your offer a memorable one.
Technical aspects and safety measures
There are certainly some aspects you need to be careful with when working with sources from low-cost marketplaces.
An obvious challenge might be how to keep the desired level of quality, despite the lower spending you'll have per product

Large minimums – most of the suppliers from marketplaces such as Alibaba, Indiamart, and similar only provide large, bulk orders. It would be wise to plan ahead and try to project what kind of packages you'll send in the future. Then, you can order larger quantities (usually more than 500 items) when you know what you will use them for

Be careful of buyer protection terms and do your best to be informed about these conditions. Stay alert about protection all the time, but

especially

while working through these websites and ordering in bulk
As you can see, there are pros and cons to this option as well. The important pro is that you can easily connect with sources and make big purchases on a budget. By doing this, you'll ensure the quantity of products is enough as your business grows.
These marketplaces also enable you to connect with sources directly.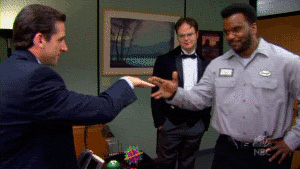 Cons, on the other hand, are connected to product quality, supplier reliability and, if you choose pre-made products, the additional costs of custom design.
A subtle Subbly reminder: Every subscription business is different, so do not give up on this option right away. Some businesses are still crafting their offer and deciding on products.
Other are already running or have a clear vision, a plan for months ahead.
Maybe buying in bulk is an ideal pick for you and your business? Always consider your own unique position and then make a decision that will pay off in the end.
      7. Wholesale suppliers
Some of the offline sourcing solutions we covered in this guide are:
Trade shows

Local stores

Certain (physical) product catalogues
The next excellent offline sourcing option you can explore is wholesale! Similar to giant marketplaces with generally low-cost products, such as GlobalMarket or Alibaba, these suppliers also offer reasonable prices.
A main difference is that you will be approaching them directly and see (probably also test) the products first-hand.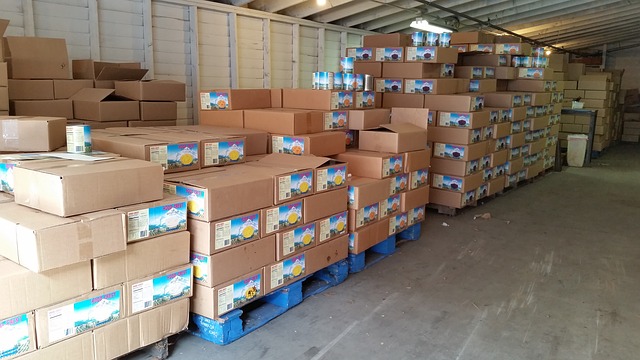 The cooperation with wholesale vendors might easily be the perfect solution for you and your growing subscription business. The reasons behind this statement are simple, because with wholesale:
You could arrange a steady supply of your desired products, which is convenient for a subscription business model

As mentioned, prices offered by wholesale suppliers are often below average

Big orders are not the only possibility (though they are common) as the quantity depends on conditions you negotiate – still, you could order less products from wholesale than manufacturers, but with significantly lower prices
Keep these possibilities in mind and inform yourself about wholesalers in your area. It might be a good idea to calculate your potential spending with different sourcing options.
With that information in hands, you could surely make a good choice.
Attracting suppliers yourself
The same way you are searching for suppliers, they are searching for merchants all the time. That makes sense, because one cannot function without the other.
A subscription business simply cannot run without products, unless it's a new form of service subscription that we haven't heard about yet.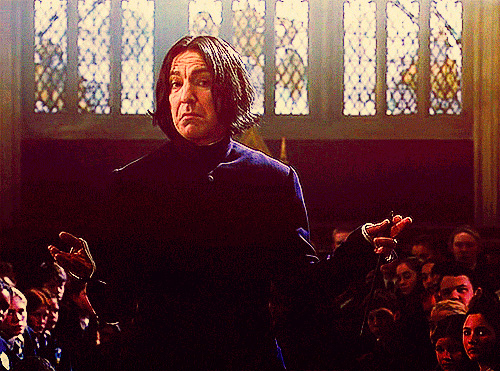 Also, finding long-term buyers, such as a steady subbox business like your own, is every supplier's dream. Put these facts together and acknowledge how tempting your subscription venture might look to suppliers out there.
So, now that you know that vendors are probably interested in what you're doing, let's see if there's a way to attract them. Imagine how much easier a life of an entrepreneur would be if there was no or almost no need for product sourcing!
Luckily for you, we know how you could attract suppliers to your business:
Social media and other online communities

– This is definitely one of the best ways to become visible to potential suppliers and discover new products they're offering. Your platform choice could be Facebook (we warmly recommend using Facebook groups, already focused on your desired niche) or maybe forums. Either way, make sure you're actively posting on places where your target vendors hang out.

Customizing your website

– You could also create a special contact page for vendors, a call to action (such as: "You have the products, we got the boxes – wanna collaborate?" in a form of a pop-up or similar) or a custom contact form for suppliers only. Basically – make your website supplier-friendly, so they can get in touch with you easily.

Use the boxes themselves

– The odds are big that some of your subscribers are selling something you could use or, maybe, know someone who sells products in your niche. But, if they already have the products, why would they even subscribe to your boxes? Well, keep in mind that you need to change and improve the product offer all the time. So maybe your customers sell something that could make your packages even better! Just place a simple note or call to action into your boxes, saying that you're accepting offers – which costs you nothing, but brings in new contacts. Sweet.
Bonus Tip: How to Negotiate Free Products
Let's begin with this, as it is so nicely stated on Entrepreneur:
"Sometimes companies will supply samples at no charge, but not always. And don't go looking for freebies – that can ruin your credibility."
So, you could either negotiate free samples (if they're not already offered) or free products in the long run. When pitching to suppliers, try to emphasize on values other than money.
How can you do that?
The most common value that you could focus on while negotiating is the power of advertising. Basically, by including their products into your boxes, you're bringing your vendor's products in front of people every single month.
And as you've learned from all of our guides – there are no sales without visibility.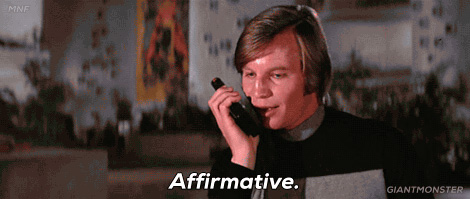 Besides this nice and sweet negotiating strategy, you could also play the card of 'higher value', if your subscription business is giving a share to charity.
If you're fulfilling a particular need and providing direct value to people by solving a particular problem, some companies might love to be a part of that story.
This strategy of higher value can be used either for free samples or free ongoing product supply.
Summary and most important points
We covered a lot in this guide and you did an amazing job of reading and learning every step of the way!
First, you learned how to prepare for a highly efficient product sourcing:
You decided on your niche/ideal customer

Then you found out how knowing your niche makes sourcing a lot easier

We also explored the pros and cons of free products.
Next, here are the best places where you can find products and suppliers:
Trade shows, conferences, exhibitions

– here we also covered the topics like 'How to prepare for trade shows' and 'Two main types of trade shows you should know about'
Etsy

, and why is it the perfect online marketplace for subscription boxes
Catalogues

, and how to search them for best sourcing results
Attracting suppliers to your business
Beyond all this, you also learned how to negotiate free products, in our bonus know-how section. Now that you're armed with all this knowledge, go ahead and find amazing products and even more amazing suppliers – good luck!