Grow Your Customer Base: How to Reach 1000 Subscribers Without Spending a Dime
Last modified on October 22nd, 2021
Ah, that magical number – 1000. We know you secretly daydream about finally announcing: "I have over 1000 customers!" to your family, friends and the entire world. What would life be like if you'd hit that four-figure mark?
So many customers, so much money to enjoy and invest in growing your business. Beautiful!
Now, why is this number so important? What is the difference between a couple of hundred subscribers (which is also nice) and 1000 of them?
Sure, you can keep positive margins with 400 or 500 customers as well. But, to be honest, do you envision your business as "average" or "a growing enterprise"?
Our wild guess is that you're here because you want to see your subscription business bloom!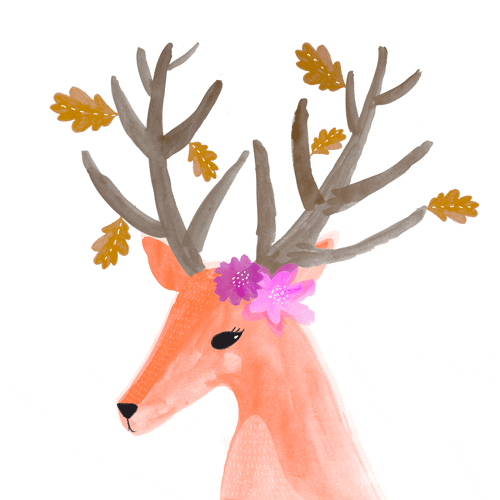 There's nothing wrong in wanting your business to grow, because the growth will enable you to provide better service and enjoy your life as an entrepreneur. With 1000 customers, you'll surely be on a good path to that desired success.
So, stay with us and we'll gladly teach you some smart tactics of customer acquisition (or simply, how to get more customers). Let's get straight into it!
The basics of customer acquisition
We have two pieces of news for you today, a good and a bad one. Bad news first.
If there was a simple, straight-forward way to gain more customers, business owners all around the world would be as careless as babies. But truth to say, customer acquisition could be one of the biggest challenges you'll face as a subscription business owner.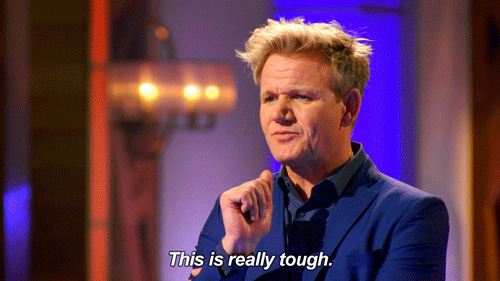 Why is that so?
Subscriber acquisition consists of several steps and processes, and it's certainly not a simple task to master them all. There are a lot of strategies out there you could try out in your quest for new customers.
Often, it is hard to distinguish between various strategies in order to determine which one is the best for your business.

Our intent is to avoid giving false promises, because that's not how we roll. We can't guarantee you'll get to 1000 customers in the next month or two, but we can provide you with high-quality, creative, and fun strategies that will make your list growing efforts easy as a breeze.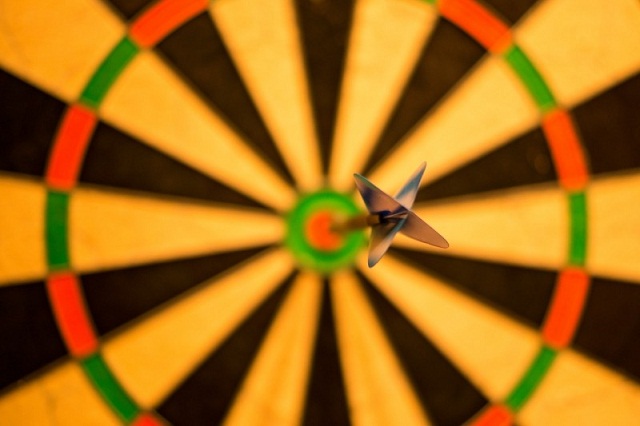 Now, some good news!
The core principle behind gaining new subscribers is brutally simple: find new people or help them find you -> attract those visitors to your offer -> convert them into customers -> keep those customers engaged and inspire them to recommend your services.
Most of the growth strategies, including the hand-picked ones we'll cover in this guide, are pretty cost-effective or completely free. Many entrepreneurs overlook them, as they do include a bit of creativity and a solid amount of effort.

But we know you are a diligent student, ready to implement our best tips and grow your business. So don't worry and relax, you got this!

Benefits of having a large customer base
They may seem like a no-brainer, but let's quickly cover the main benefits of 1000-customer base.
First of all, there's a steady revenue that a big customer base will generate, which gives you an opportunity to scale. Turning a healthy profit also enables you to invest further into your business and make it even better. In addition, a huge customer list is a fertile ground for referrals. In this way, you can spend less and less time on marketing.
Beyond this, every and each of these growth techniques we'll show you can create long-term benefits for your business.
Just to mention the most important benefits: marketing operations in general will become easier, bringing results faster and faster as time passes.
Lastly, this accomplishment will give you the peace of mind we all seek for: you will avoid large spending, but will still have a solid subscribers base.
In the next section, you'll discover some ways to achieve all this.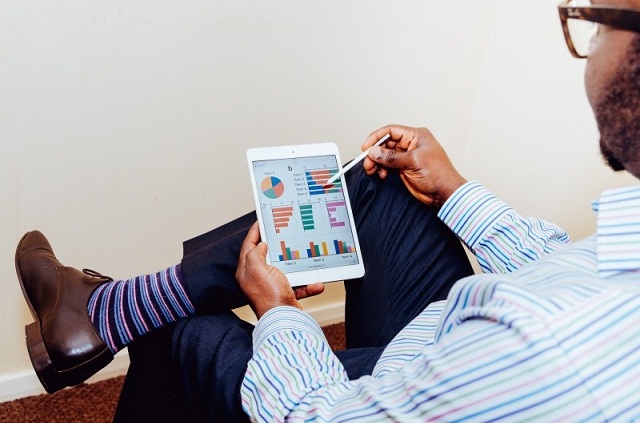 Growing your list becomes easier in time
As time passes and you find yourself implementing growth methods every single day, it will get easier to obtain new customers.
Your monthly promotions, for example, will get refined, and in time you'll use more templates, which will immensely speed up the process. A general rule of "practice makes perfect" proves to be true here as well.
Keeping the consistency in your marketing efforts also becomes easier with practice. The more content you create, the faster you're going to become in planning, writing, editing, and posting.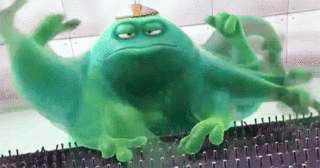 A valuable tactic you could use is re-purposing, or simply recycling, your older posts. Use every chance to automate the more or less technical parts of your list-growing activities.
Start from creating a collection of posts you're planning to post and schedule them with tools such as Buffer, as an example. Who has time to spend hours on social media or a blog (we know we don't)?
So, work in a smart way and embrace every opportunity to automate your marketing efforts, especially if you've just started a business or do not have a team to rely on.
Cost-effective ways to gain more customers
Some of the most common ways to grow an audience, such as paying ads or PR services, might cost you a lot of money. If done right, these methods can surely bring excellent results, that is true. And certainly, you should consider them as your business grows.
Now, we already mentioned that customer acquisition can be done for free. So, we're going to cover those wallet-loving tactics today.
Here at Subbly, we're big fans of cheap and efficient solutions! You've already learned how to save money on shipping, how to find free sample products and all about cost-effective packaging solutions.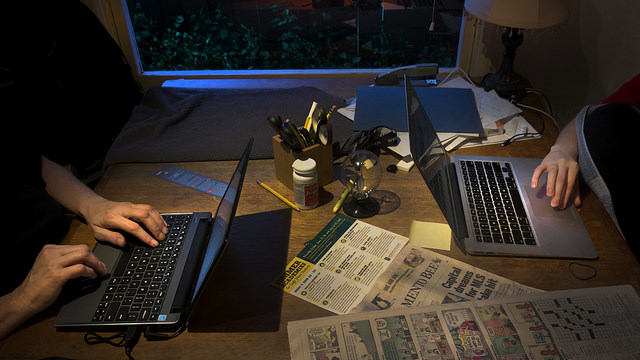 Now, these are our creative ways of choice that will help you grow your base to 1000 customers:
Promotions:
Giveaways

Contests

Campaigns 

Influencer campaigns
Pre-launch strategies:
Making a landing page

Drawing traffic to the landing page and converting visitors to subscribers

Nurturing your list and converting subscribers to customers
The roads to acquisition success are many and certainly, you'll need to pick one that suits you the best. From the endless sea of growth methods and strategies, we picked a few that were proven effective.
Feel free to test and combine them or just use them as a source of inspiration!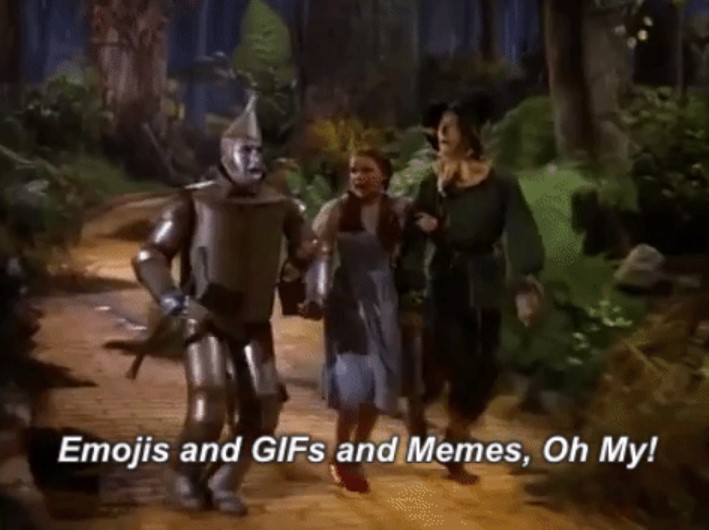 Ready? It's time to roll!
#1: Building Your List Through
Promotions
Regular promotions are a popular way to gain more customers. Once more (but certainly not for the last time) we'll emphasize on the importance of consistency and what kind of impact it can have on your marketing efforts.
So, when we say "regular, consistent promotions" what we mean is: creating and launching giveaways, contests, and campaigns at least once a month.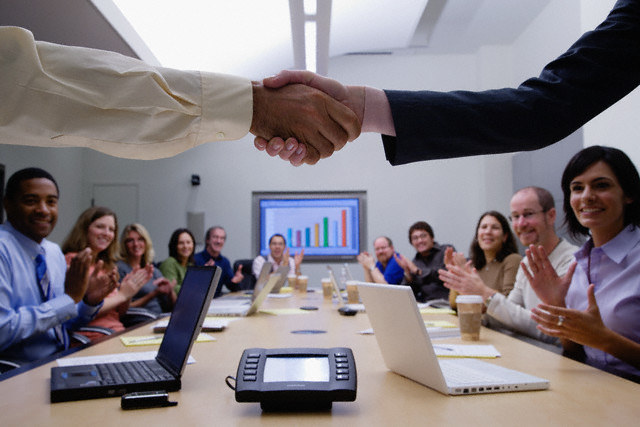 At this point, you might wonder: "if I'm spending my time, energy and money on promotions every single month, isn't that going to weaken my business, instead of strengthening it?"
Sit back and trust us on this one, because with regular promotions, you'll gain more customers. And by gaining more customers than you lose every month, your company will grow that much faster.
Now that you understand how often you should do the promotions, take a look at our top picks:
1. Giveaways
One of the best ways to engage visitors and turn them into customers is through giveaways!

As a subscription business, you can gift your visitors with a limited number of free boxes. This is by far the most common option.

One typical giveaway gift is also a vacation package. If your budget can handle it, then by all means, create an event around it. But, don't worry if giving a vacation is too expensive for you at the moment. Instead, consider other products or services that your audience would love to win.

To ensure that a lot of people can enter the giveaway, make it visible and easy to join in.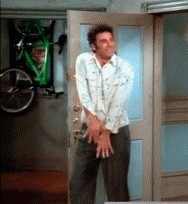 In general, use every chance you have to engage with participants. Build the tension and excitement, fill the giveaway with positive emotions, and keep that enthusiasm running all the way until a winner is declared.

Everyone loves getting things for free, so make the best out of that joyful atmosphere. Find out more on how to host a successful giveaway in this article from Inc.
Pro Subbly tip: Make your brand as visible as possible. Besides the usual logo with a link to your website, consider adding a custom photo with a quote or a tip, clearly connected to your company and the giveaway you're hosting. This will make your brand memorable and your giveaway more visible, if people share that picture with their loved ones.
2. Contests (competitions)

Contests are similar to giveaways, but with a slight difference.
In giveaways (as the name speaks for itself) you're giving something to your visitors, without asking for anything in return. In contests, participants are asked to make an action and if they don't, they can't be eligible to win the prize(s).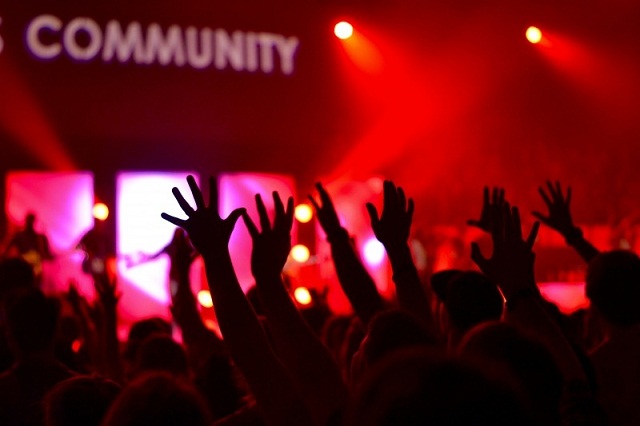 With contests, you'll have a chance to engage people even more and create a sense of community. When people share your contest info (that is usually required from them in contest propositions), your brand certainly appears in front of many eyes.
That's exactly what you expect from a promotional activity.

Besides sharing, a contest proposition could be something more creative.
You could ask an intriguing question and say that the funniest answer wins (to further engage your audience, encourage them to vote and choose a winning answer)

Inspire people to make something, like a short video as an example, in order to participate

As an addition to the prize or as a prize itself, consider

this interesting hack with cupcakes
Whatever option you choose, make sure that the impression of your brand stays positive from the beginning to the end. A positive experience will keep the participants interested and involved.
In this way, people will enter the contest as visitors and by the end of it, they'll hopefully become your loyal customers.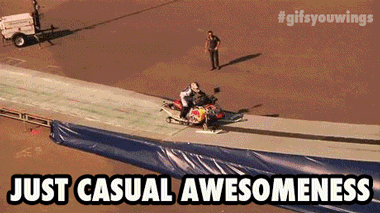 Where should you run a contest?
Contests are usually run on social media platforms, such as Facebook pages and groups, Twitter, Instagram or maybe Pinterest. For the best tips on how to run a contest, head over here.
Take a look at this comprehensive pre-launch guide, where we devoted an entire section to social media. But stay tuned, as we're about to share some super-useful tips on social media marketing in this article as well.
3. Campaigns
Another tremendously powerful form of promotion, also focused primarily on social media, is gaining new subscribers through campaigns.
We could write a book about campaigns on social channels, as they're definitely a complex topic. This time, we'll gift you with simplest, yet exciting little campaign you can try out on the social media platform of your choice.
This mini-campaign is based on custom, shareable content.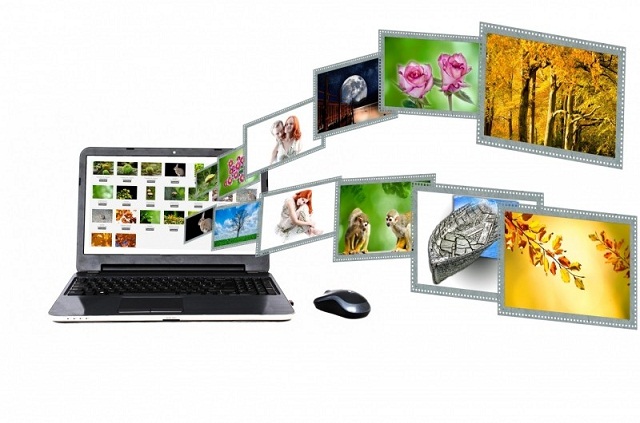 What kind of content can you use?
The most common example are highly shareable memes, a popular type of short, entertaining visual content. Another form you could use is a set of eye-catching images with a celebrity quote.
Other ideas might involve fun and/or shocking facts, practical tips, a compelling question, a game of "continue the story" and the list goes on. Basically, as far as your creativity goes.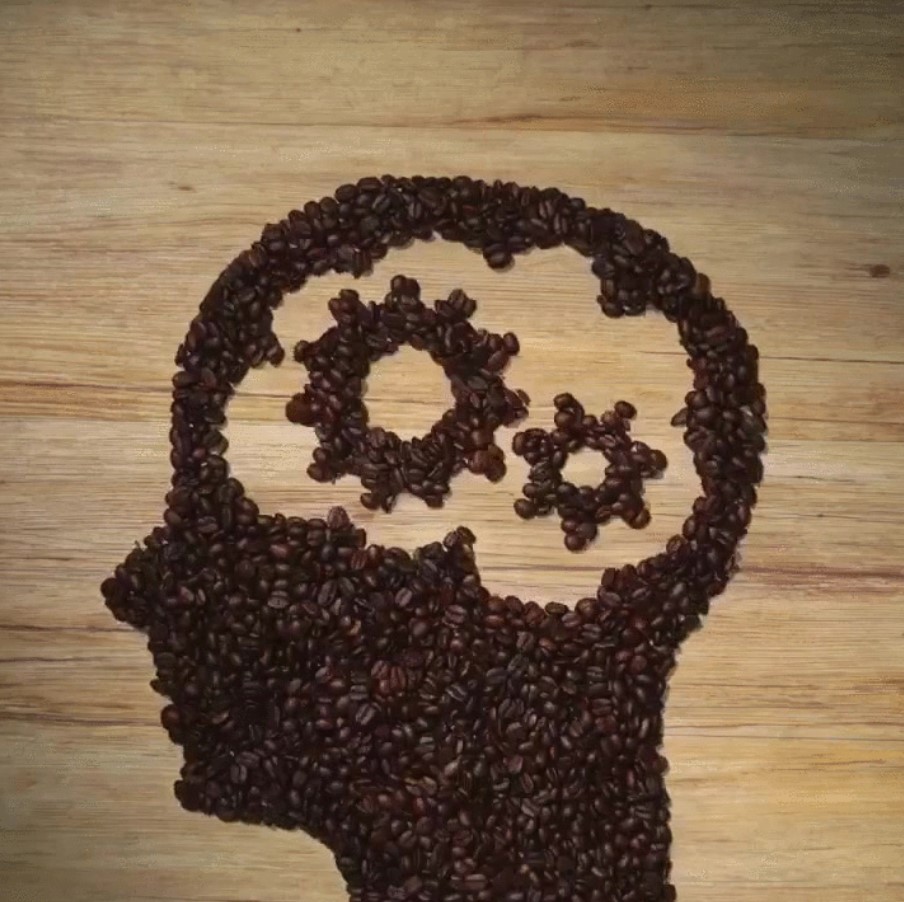 A subtle, but powerful marketing move consists of placing your branding elements on your content. Do not skip this step; place your logo with some basic information (usually a link to your website will do), making your brand clearly visible.
General tips and advice
If/when you create 15-20 of these shareable images, schedule them to appear on all of your social media channels in the next month or two. Make sure you're taking time to answer some questions that your audience might ask and stay present and active while the campaign is running.
Remember, every opportunity to connect with people carries the potential for growth. The secret of fruitful customer acquisition lies in this: when people feel engaged and valued, they'll spontaneously sign up, make orders and/or refer the product to other people.
At the end of the day, that's how all of us behave with our favorite brands, right?
4. Influencer reviews
The next promotional activity we'd love to share with you involves other, already established professionals: bloggers, vloggers, influencers.

If you're a skillful communicator (or maybe you wish to practice your communication skills), then consider reaching out to potential promotion partners. Cooperating with influencers in your niche could be beneficial on many levels.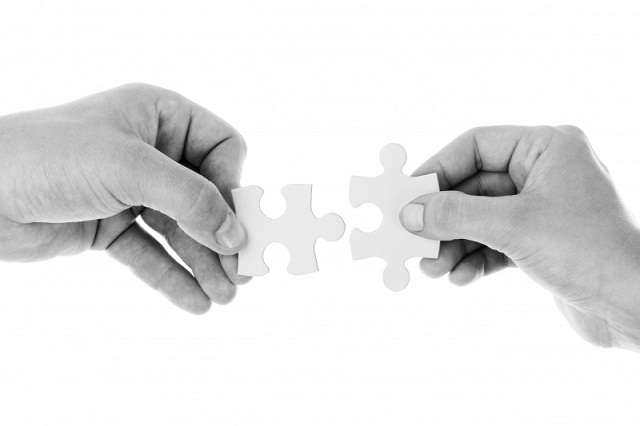 Primarily, you could leverage their large audiences, whilst offering something in return (always offer something in return).
The simplest way you can put this promotional strategy into action is by offering to a free product for an influencer to review.

Once your business is launched and visible, you might start getting messages from influencers "out of the blue", asking you if they can do a review of your boxes.
Just like how you search (or will be searching) for ways to reach more people, famous bloggers and vloggers are looking for interesting products (in our case, boxes) to test and evaluate.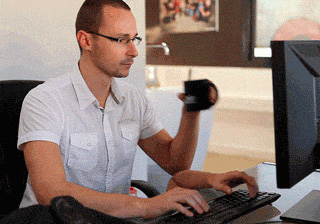 What do most of us do when we want to find a product or decide between several offers?
Usually, we head right off to Google. Then we read the reviews, focusing mostly on those written by influencers, as we find their opinion very relevant.
Most of your future customers have the exact same habits and this is why a promotional tactic of cooperating with influencers can bring amazing results.

So, if there are influencers in your niche (the market your subscription boxes belong to), go ahead and contact them.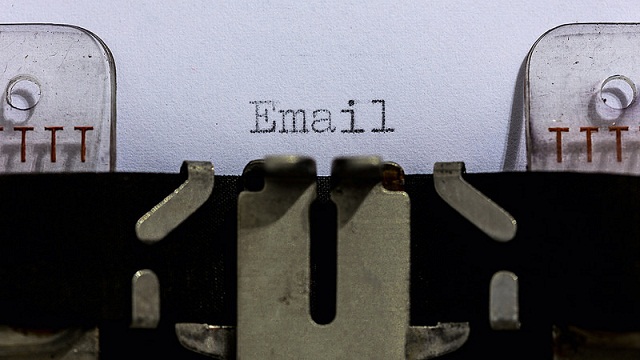 The chances are big that they're happy to participate in this activity, where they'll get a free product, whilst providing useful information to their audience. Meanwhile, you'll get more customers from their subscribers list!
Win-win!
#2: Finding New Customers Using
Pre-launch
Strategies
We strongly recommend that you start building your subscriber list even before the actual launch of your company. In this way, it will be easier for you to make pitches, gather valuable feedback from your first customers, and even experiment with your product(s) based on that initial feedback.
Now, is it possible to achieve all this before the actual launch?
We're the bearers of some great news today: you can gain new subscribers even before you launch your business. Your secret weapon of choice that will enable you to do this is a pre-launch strategy!
If all that was great news, then this is sensational: you can use these strategies even if your subscription business is already up and running!
As a matter of fact, every step of a pre-launch is essentially a smart marketing move you can slightly adjust to your needs and put into action.
How can you gain more customers with a pre-launch?
Simply put, every step of the pre-launch sequence does several things:
Introduces people to your business

Intrigues them and attracts them to your concept

Inspires them to subscribe as quickly as possible (so they can get the first boxes with a discount or with a similar call to action)
And these are the essential pre-launch steps:
Creation of a carefully crafted, eye-catching, sale-enticing landing page

Marketing efforts that drive traffic to the landing page (particularly interesting for our topic today)

Nurturing of the e-mail (subscribers) list (also useful for us now)
Now, how exactly can you gain more customers this way?
This is the desired scenario: a visitor sees an idea/offer on your beautiful landing page with a value-packed lead magnet or a call to action. He or she types in their email address in order to get that irresistible gift, or simply, to be alerted on your magnificent launch.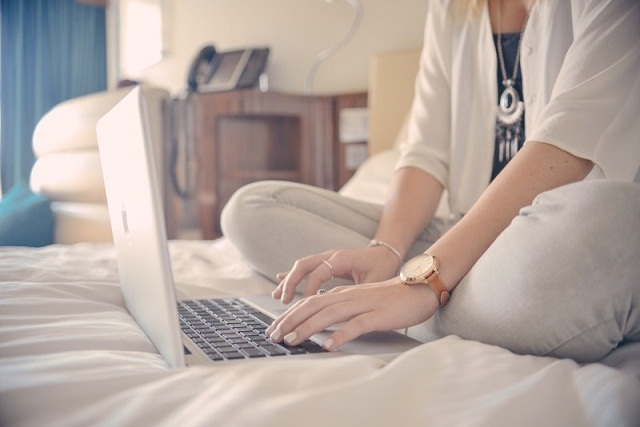 When you get your hands on those email addresses, the final step, nurturing the list, is going to transform interested subscribers into loyal customers.
Bit by bit, you should get to that desired number of 1000 subscribers.
Step one: Making a landing page
Fortunately, setting up the landing page (or 'lead capturing' page) is not too complicated. All you need is a page builder, such as Instapage or Unbounce and a little bit of creativity.
Keep in mind that your landing page must be simple, with an impossible-to-miss opt-in button. Consider adding an offer of a discount, free month, or some other kind of a gift for the fastest guests.
This is the core principle behind every outstanding landing page:
Think about what your visitor wants or needs and provide something that satisfies that desire

Focus on a goal involving as many visitors as possible in what you're offering; ask yourself: "Would I sign up for this?"
Be careful not to sound too salesy or aggressive. Be aware that a common Internet user is bombarded daily with various offers and sales. Don't be just another money-hunter, provide value first.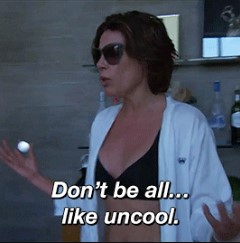 Pro Subbly tip: A landing page is usually a standalone page (not a part of your official website). In this way, visitor's choices are limited and their focus is on that opt-in button.
The action doesn't end once you've managed to capture those email addresses. Think of it as an opportunity to develop a long-term, enjoyable connection with your subscribers.
But first, how can you draw traffic to that perfect landing page of yours?
Step two: Bringing people to a landing page
Our favorite part of a pre-launch strategy, and actually almost every marketing strategy for that matter, is driving the traffic in. It's a creative, fun, and exciting set of actions, as you're about to see!
There are a ton of ways to let people know about your offer. Today, we are only going to reveal the most common and most powerful one that's completely free of charge – social media.
First, get yourself acquainted with the basic principles of social media marketing. You can use the resources list such as this one, or a beginner's guide like this awesome one here, or maybe pick a free course on social media.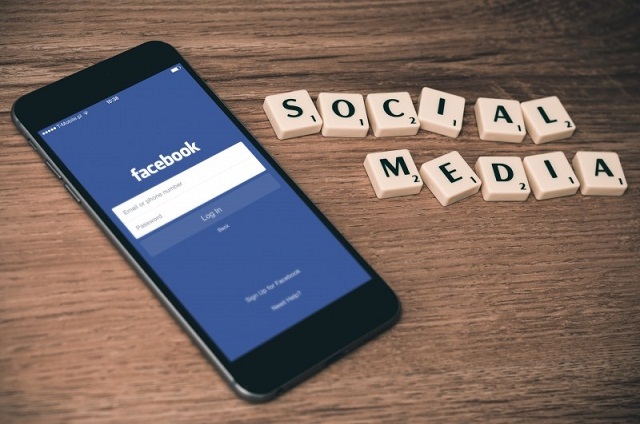 Next, we'll determine which social channels are the best avenues for a subscription business. These particular platforms are mostly focused on visual presentation, the same as your boxes are:
Bear in mind that this doesn't mean other social channels are not beneficial for your advertising. Of course, Facebook, LinkedIn or any other social network can bring you customers as well, but these three are particularly convenient for a subscription box business.
General tips on how to use social media for business
When it comes to using social channels to grow your business, your approach should differ from the usual, strictly personal use.
Surely you can post funny videos or hilarious memes, but for now, these posts should be adjusted to fulfill the advertising purpose – raising the interest for your business and growing your list of subscribers.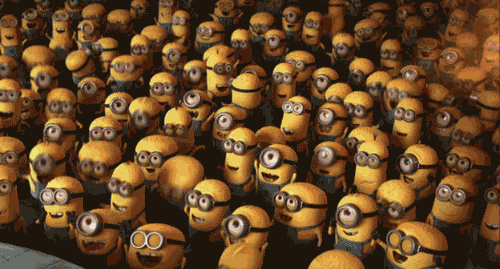 Let's just quickly cover the basic rules of every rewarding social media advertising campaign:
Keep it simple (always)

Don't be afraid to get creative (distinguish yourself from the competition, but always keep the main goal of growth in mind)

Consider using social media management tools, like

Hootsuite

or

Buffer

, which enable you to schedule your posts in advance

Whatever and wherever you post, don't forget to lead your visitors to that mouth-watering landing page of yours

Think of your ideal target market when you prepare and post content, use the slang they're using, stay on track with the current trends and news in their interest zones

Mix it up! Post different kinds of content, combine the text with high-quality photos or links, maybe videos, polls, quizzes; consider using

Facebook Live

or

Periscope

for Twitter to directly speak to your audience, etc.

Whenever possible, use your branding elements (most commonly, a logo)

It's a jungle out there and everyone is fighting for an audience: add a bit of your unique personality, a pinch of humor, and make your brand memorable and enjoyable for people to share
We went deep into the topic of pre-launch steps and in particular, how to successfully draw traffic to your landing page in this incredible guide, make sure to read it carefully. Once you've learned the basics, go ahead and start building your audience.
Those 1000 people are eagerly waiting to get connected with you and enjoy all those joy-packed subscription boxes you'll be sending them in months to come!
Step three: Nurturing the list and building relationships
It certainly is nice to look at your analytics and see that many people have subscribed to your list. But this is not enough.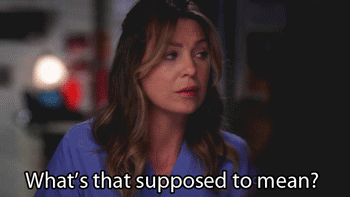 Once you've grown your list, the next logical step is to turn those subscribers into customers. Marketers refer to this step as "keeping the leads warm". Essentially, you'll stay in touch with your list, usually via emails, using Mailchimp or a similar email marketing tool.
Keep the interest for your brand growing and gently point people towards your actual pricing or sales page.
How can you nurture the connection with your subscribers?
First things first, do not forget to thank your future customers for clicking on that lead magnet and becoming a part of your business adventures.
Next, inspire people to share the content you're sending. Show them how it could be both entertaining and rewarding for them to participate.
Share the news about special offers, promotional activities, and any contests or giveaways (take a quick scroll up to the beginning of this article if you don't remember those) you're planning to launch.


Are there any interesting blog posts about your niche? Share those too!
Finally, don't forget to always ask for feedback and comments, make sure that your audience know how much you care about their opinion and overall satisfaction with your services.
Pro Subbly tip: Keep your nurturing emails simple, short, direct, and engaging (don't forget to include a call to action) and also make sure they look nice. You could also add a sense of urgency to motivate your subscribers to order before a certain date and get a discount.
Learn the best practices of communication with your subscribers!
Wrap-up
We're stunned by the amount of effort you're putting into learning. Well done for completing this entire guide and never stop working on growing your subscription business!
Today, you learned some pretty intelligent growth tactics that will help you gain 1000 new customers for free!
First, you discovered all the benefits of having an enormous customer base. Then, you learned how to work smart and automate certain technical parts of your marketing operations. Finally, you stepped into a magical realm of customer acquisition:
Promotions:
Giveaways

Contests (Competitions)

Campaigns and

Influencer campaigns
Pre-launch strategies:
Drawing traffic to the landing page and converting visitors to subscribers
Nurturing your list and converting subscribers to customers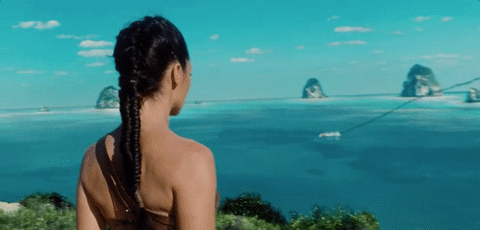 Now, pick a strategy and grow your customer base to 1000 and beyond! If you need a bit of help and inspiration while running your subscription business, just
get back to our how-to guides and practical articles
, we got your back.