Top 20+ Subscription Boxes for Men in 2021
Last modified on October 15th, 2021
Resourceful merchants have found creative ways to make men happy, one box at a time. There's just something special about opening a box of treats that's tailored for your exact taste. Whether you're a picky foodie, a sports fan, or a hobbyist, you'll find a subscription service that perfectly suits you.
With subscription e-commerce platforms like Subbly handling the technical side of things, merchants specializing in subscription boxes for men can finally devote all their energy to keeping customers satisfied. You'll see it in every successful package they deliver.
Here are 23 of the best subscription boxes for men in 2021. You're welcome to learn from their creative ideas or even find ways to forge collaborations.
1. Corkscrew Island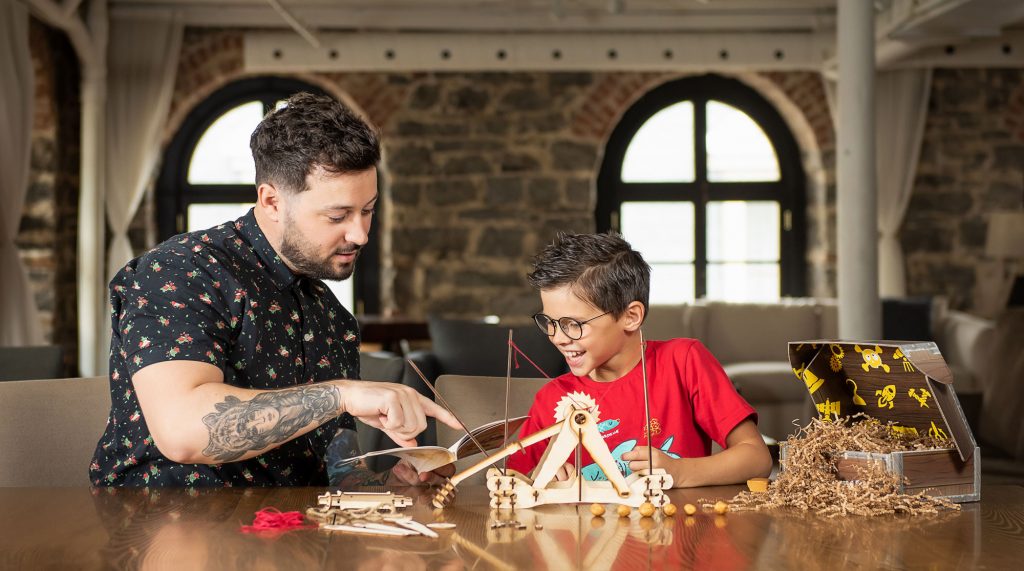 Dads love buying Corkscrew Island boxes for the adventurous young learners at home (although a little coaxing may reveal that the treat is mostly for the "kids at heart").
Each box unveils an immersive story that provides fun learning opportunities. It also includes a complete set of machine and robot parts that parents and children can assemble together. Players get to navigate a world of magical characters, enchanted forests, and hidden treasures.
Scientific explanations are injected into the stories to help the players gain a clear understanding of engineering concepts. It's a fun way to nurture and encourage the budding geniuses at home!
Deals start at $34.99 per month.
2. Model Box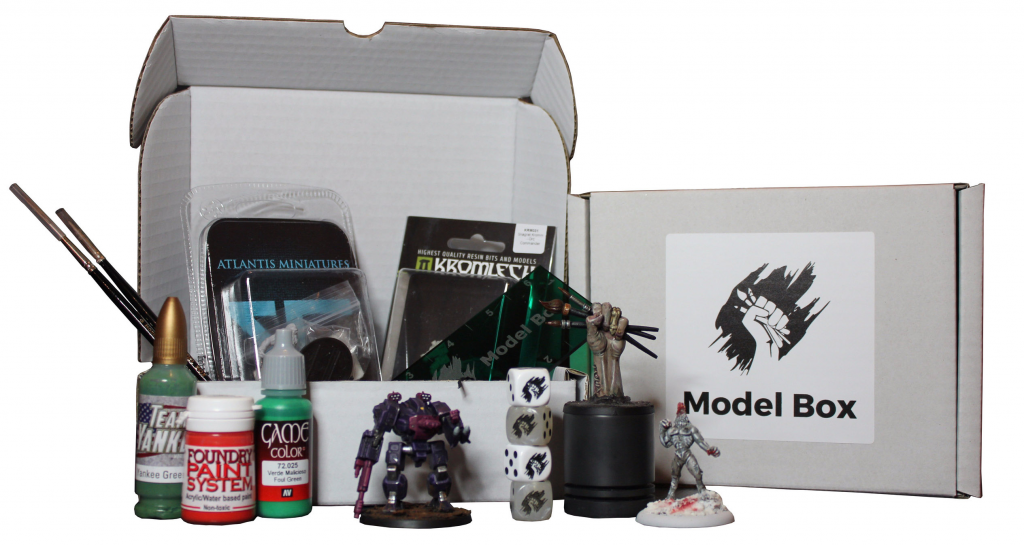 Adding to the list of the best monthly subscription boxes for men is the longest-running service in the wargaming niche, the UK-based Model Box. They focus mainly on miniature wargaming, a form of wargaming that uses miniature physical models to enact battles between military forces.
The miniature industry has grown immensely since it first arrived on the wargaming scene in the 1980s. Its largest producer, Games Workshop, made whopping sales of £256.6 million in 2019. The whole miniature wargaming industry earned $355 million in the same year, a significant jump from $285 million in 2018. The thriving community of miniature enthusiasts is expected to keep growing.
Model Box works with both new and established companies to deliver carefully curated sets of miniatures, paints, and hobby equipment, offering original supplies from companies an average hobbyist may have never heard of before.  
One month you could be creating a sci-fi battleground, and the next month you could be putting together a WWII infantry base. Each box brings new surprises!
Deals start at around $30 (£21.99) per month.
3. Warpfire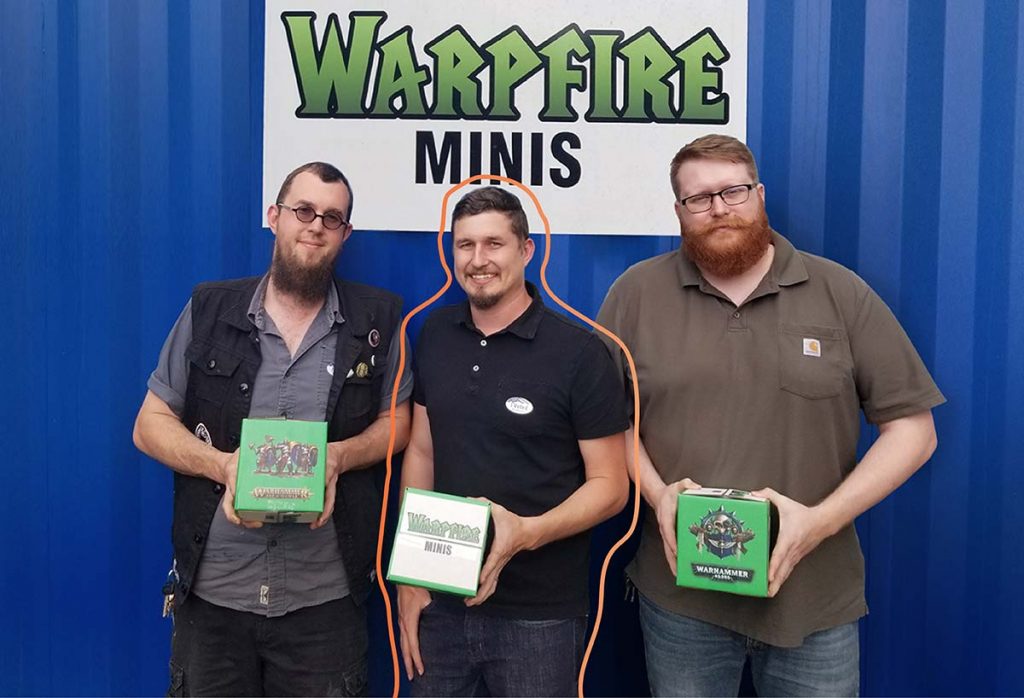 Can't get enough of blazing fantasy miniatures?
Warhammer players love the game but not the absurd expenses that go with it. Warpfire is here to make the hobby much more affordable, providing subscribers with $40 worth of miniatures and accessories for only $25! 
Warhammer is a miniature wargame that simulates battles in a medieval fantasy setting. The game has seen huge success since it was first created in 1983. Warhammer maker Games Workshop made sales of £168.8million in the second half of 2020, successfully overcoming the hurdles of the pandemic.
Called the Warpcrate, Warpfire's subscription box ensures players always have new models for emerging armies and rulebooks. It's perfect for casual gamers, professional tournament players, and hobbyists who enjoy painting miniatures.
Deals start at $25 per month.
4. Smitty's Fly Box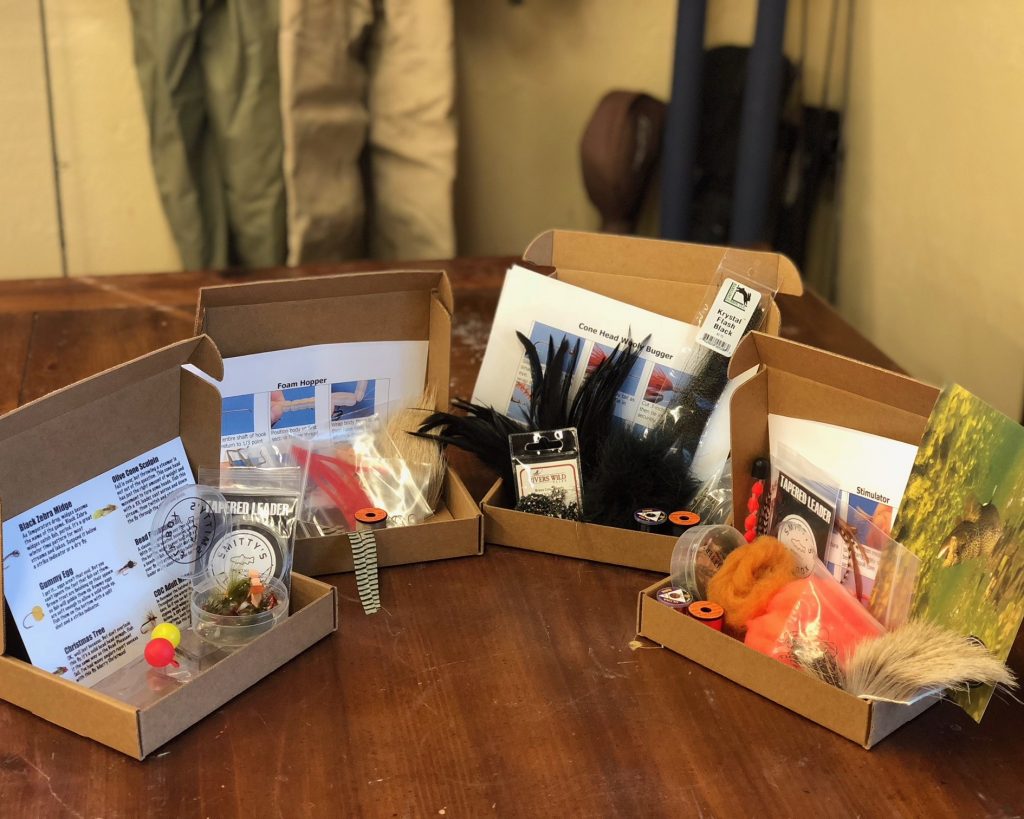 Hooked on fly fishing? You are not alone.
Fly fishing brings art to the outdoorsy activity with artificial lures and engaging patterns. And many have taken the bait. In the US alone, 7 million people went fly fishing in 2019. They made a total of 76.7 million fly fishing trips throughout the year!
Complete with flies, materials, and step-by-step instructions, Smitty's Fly Box is perfect for people who are only just getting their feet wet in the world of fly fishing. Those who have some experience in this nontraditional sport can opt for intermediate boxes.
Have fun working on new patterns every month!
Deals start at $20 per month.
5. The Baseball Box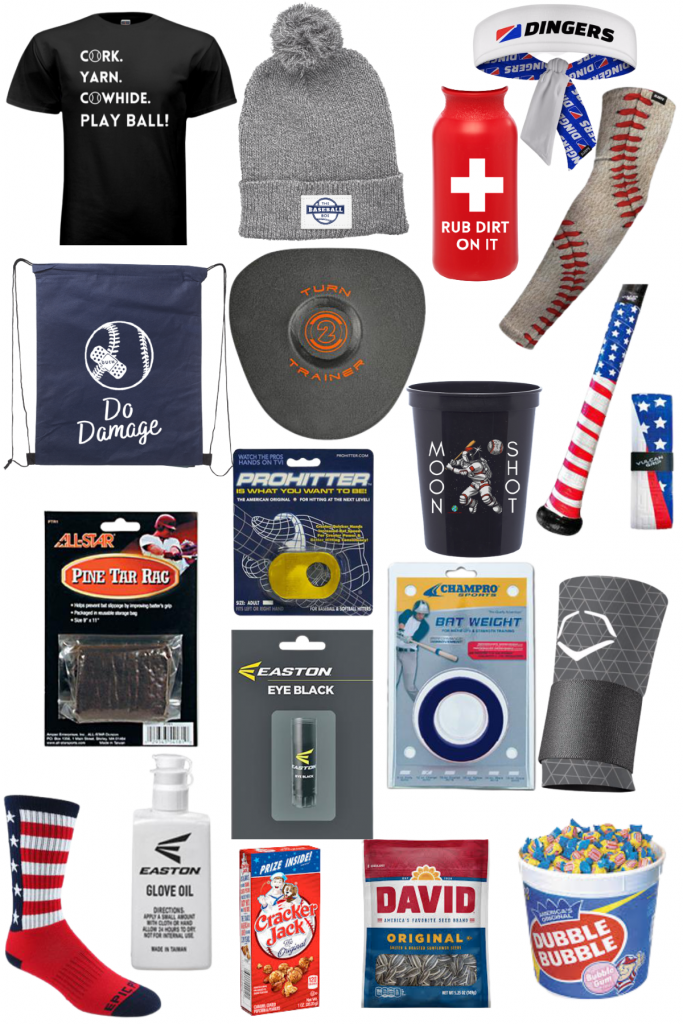 No baseball enthusiast can resist The Baseball Box. With this subscription, Christmas arrives every month at your door.
The boxes are personally prepared by Nick Shaw, a former MLB player. Drafted by the Milwaukee Brewers in 2010, Shaw knows the excitement of receiving new gear delivered in a box. He started working as a coach for little leaguers after retiring from the league. Seeing the kids use worn-out gear inspired him to share the excitement of a batter's box. 
Shaw now regularly sends boxes full of baseball swag, customized gear, dugout snacks, and instructional booklets and videos to high school players and little leaguers. A Pittsburgh Pirates player has even signed up! Who would say no to tips and gear delivered straight from a pro?
Subscribers love getting a chuckle out of the monthly joke included in every box. The lucky ones even get featured as the Subscriber Of The Month. What better way to keep ballplayers pumped up and inspired?
Deals start at $38 per month.
6. Watch Gang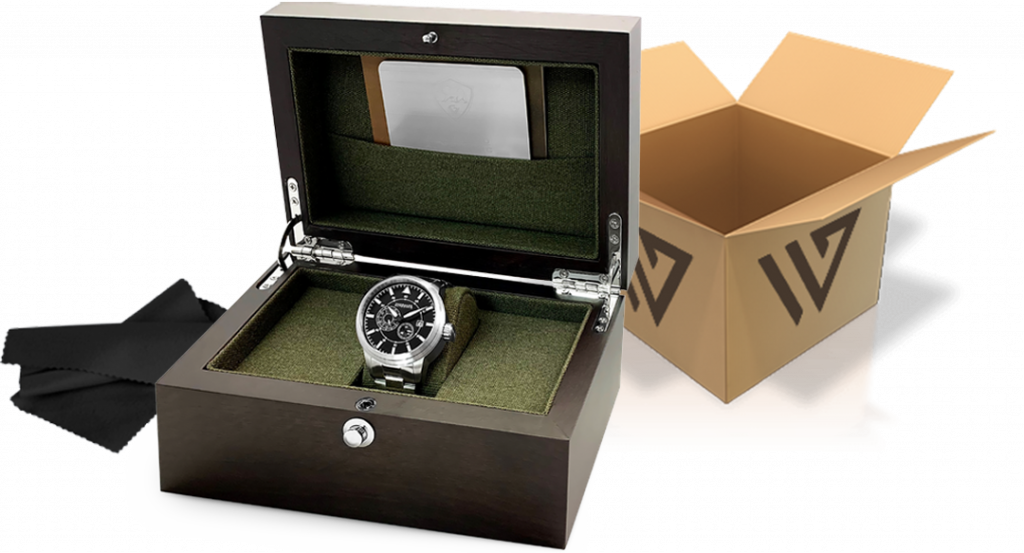 If you are like most men, you're probably obsessed with watches.
You simply can't go wrong with the Watch Gang subscription service. They have the perfect watch for posh executives, rugged adventurers, and everyone in between.
Every month, subscribers receive a watch that matches their personal style. Those who prefer more luxurious models can upgrade their subscription. The watches are always offered at a price lower than retail.
Deals start at $50 per month.
7. The Tie Bar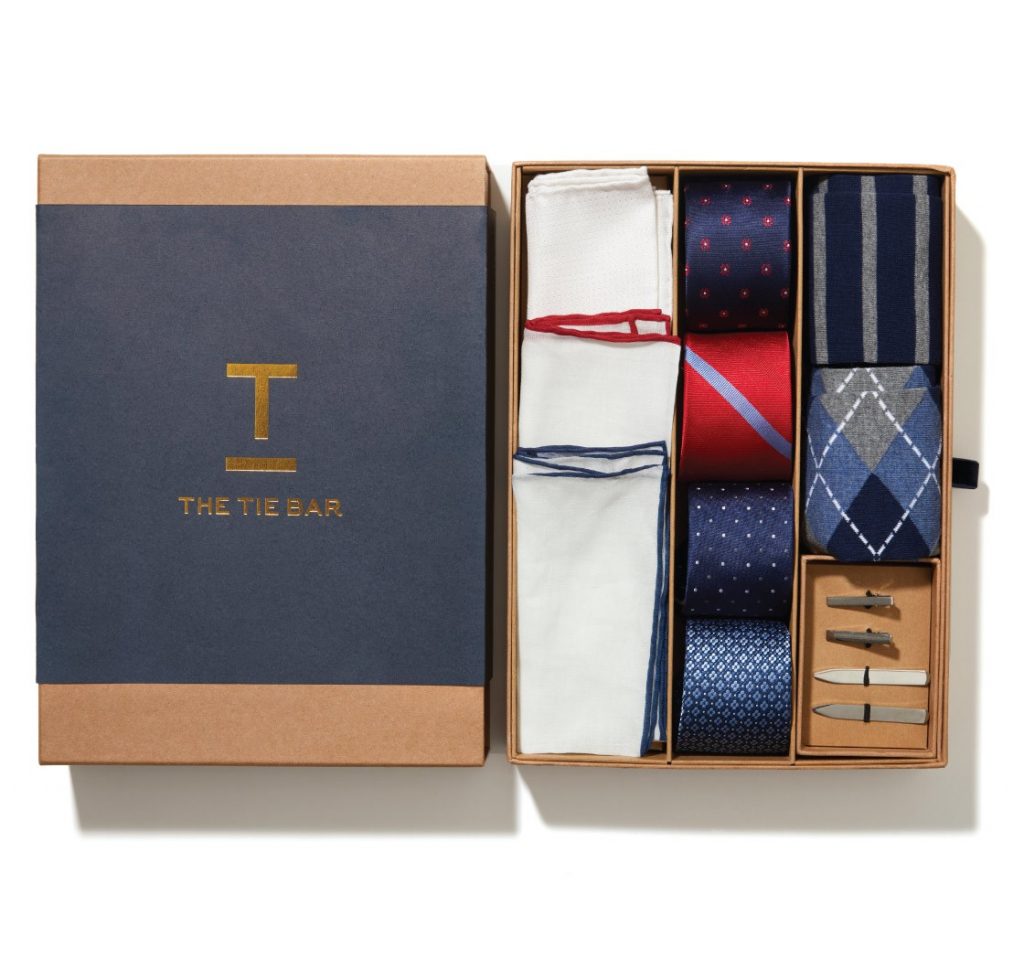 Watches are not the only way men add flair to their outfits. Some prefer to express their style using a selection of ties. The Tie Bar offers carefully curated bow ties, regular ties, skinny ties, and extra-long ties. Subscribers may opt for a six-month or year-long plan.
Deals start at $99 for a 6-month subscription.
8. SprezzaBox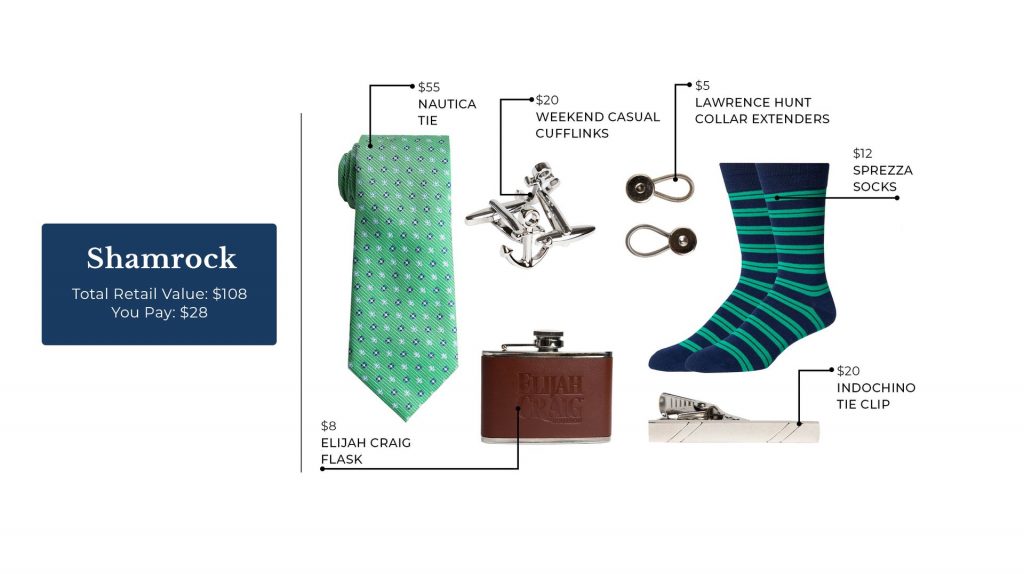 Why choose between a watch and a tie when you can have both and more? SprezzaBox provides carefully selected watches, ties, sunglasses, socks, and other accessories. These handsome pieces are offered at much less than their retail price. The resident stylists do such an amazing job that the packages sell out quickly, and because boxes are frequently updated, subscribers are always treated to new options.
Deals start at $28 per month.
9. Basic Man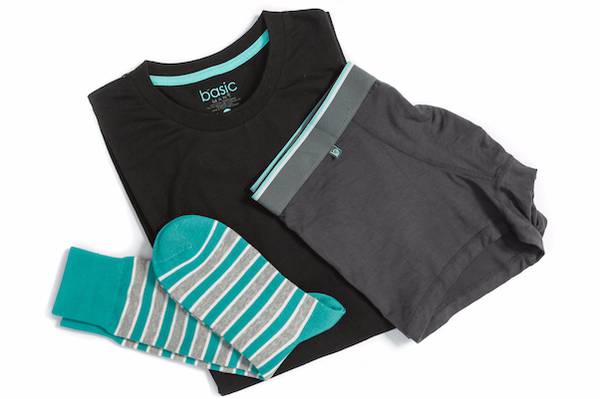 What's more manly than sticking to the basics?
Trust Basic Man to deliver the goodies. This subscription box takes comfort to the next level with high-quality pieces made of ultra-soft and natural fabrics. Every month, subscribers receive a matching set of shirts, boxer briefs, and socks.
Deals start at $20 per month.
10. Menlo Club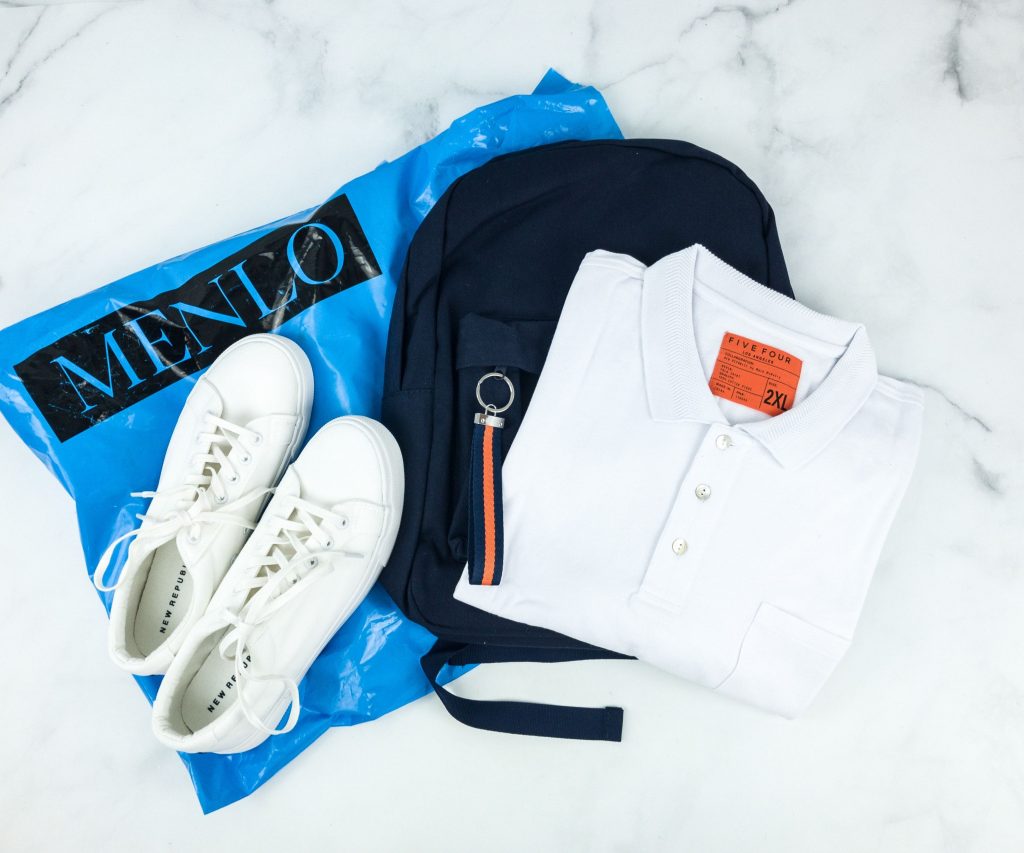 Let's face it. Most men could use some style pick-me-up. The Menlo Club is here to get the job done. Men in dire fashion emergencies need only to indicate their preferred style, size, and fit, and a stylist will put together the perfect mix of clothing and accessories.
Subscribers are entitled not only to the curated packages but also to discounts at the Menlo House e-Commerce store, access to member-only items, and free shipping.
Deals start at $60 per month.
11. Mouth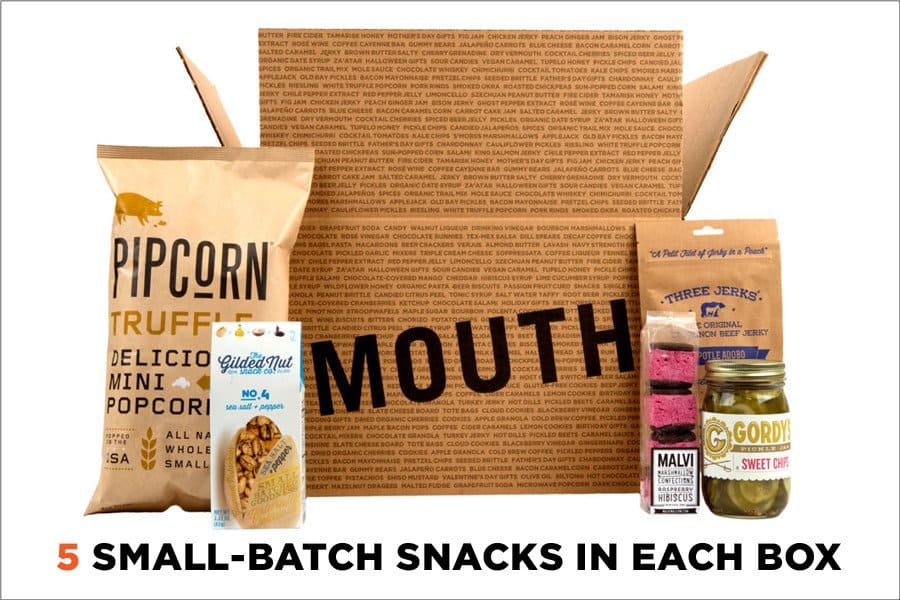 Some men's taste buds require as much indulgence as their outward appearance. From the gratifying crunch of munchies to the intoxicating flavors of mixers, Mouth has just the right boxes to satisfy the most discerning of palates.
Putting together mouth-watering goodies created by the best small-batch food makers across the US, Mouth proudly offers the following types of boxes:
Cocktails Every Month – a delightful mix of happy-hour recipes and small-batch cocktail drinks
Pickles Every Month – a collection of the best pickles in America and some treats on the side (plump pickled tomatoes, anyone?)
Mouth Every Month – an assortment of cocktail drinks, pickle treats, and snack items like chocolate bars and artisan popcorn
Deals start at $54 per month.
12. Bespoke Post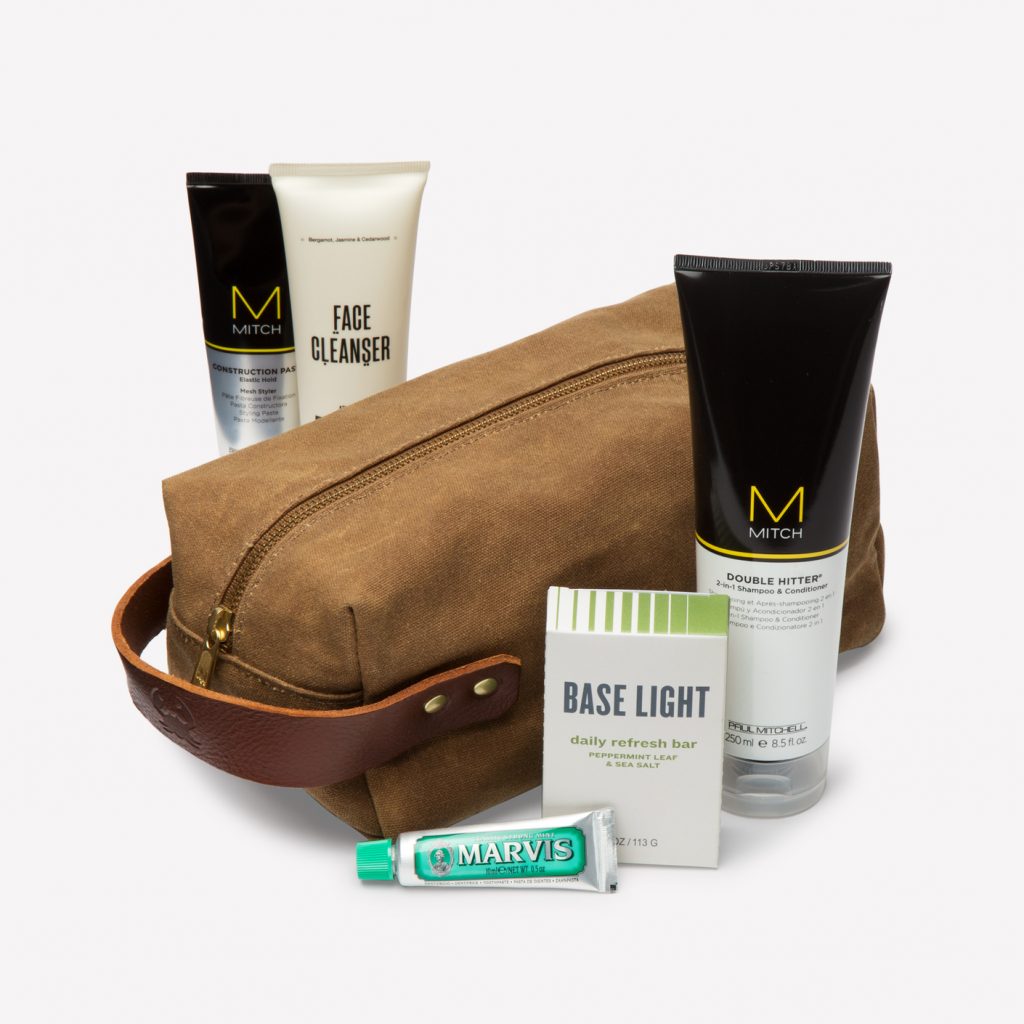 If you find satisfaction in receiving customized packages, Bespoke Post has just the right deal.
Bespoke Post offers practically every type of themed box conceivable, from all-in-one grooming kits and shoe care packages to liquor-aging tools and pro-level cocktail mixers. Simply hop on their site, take the quiz that tells them what you like, and they'll put together the best box for you!
Deals start at $45 per box.
13. Beachly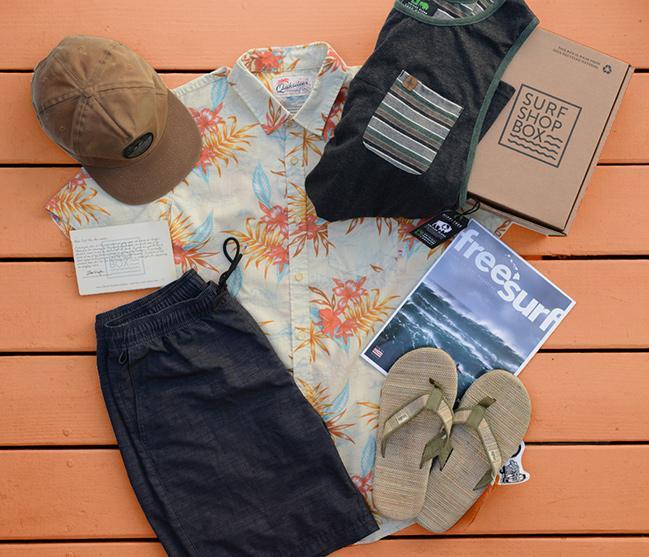 If you're the type who finds every excuse to escape to the beach, this subscription box is for you. Beachly lets you flex your coastal style with beach-inspired apparel and accessories delivered four times a year. The box is complete with swimming trunks, t-shirts, flip flops, hats, and sunglasses. Subscribers get the chance to score the items at less than half their retail price!
Deals start at $85.
14. Gentleman's Box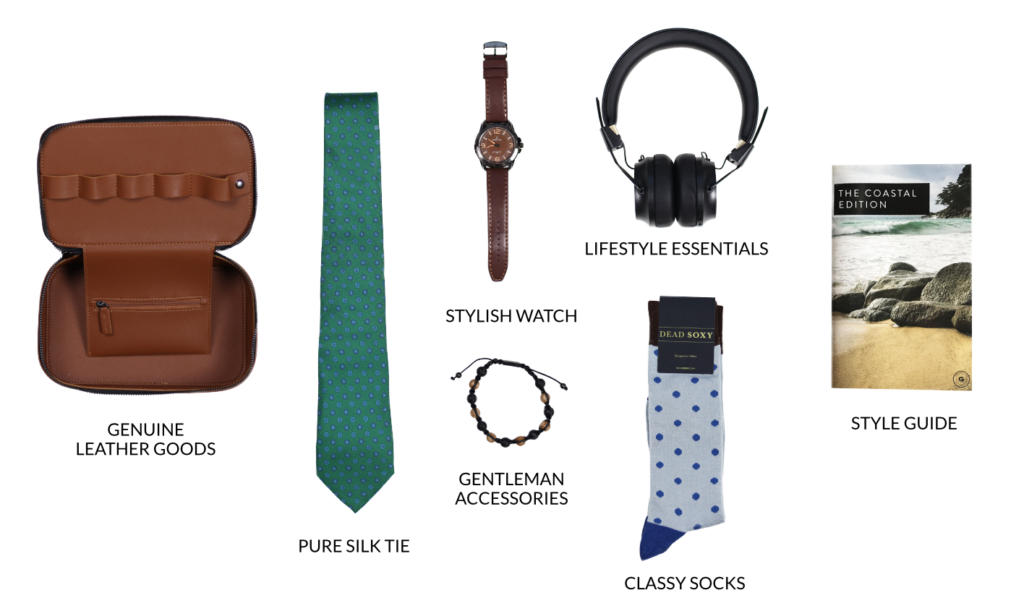 Now, if you're the type who refuses to be boxed into a specific style, then the Gentleman's Box is your perfect option.
This subscription provider cooks up a different style for every season. Past boxes have offered formal, London, coastal, and wanderer themes. Delivering a combined value of no less than $300, each 'edition' provides four to six premium products, such as high-grade leather goods, luxury home essentials, and first-rate electronics. Each package contains a booklet that explains the style inspiration.
Deals start at $35 per delivery.
15. Dollar Shave Club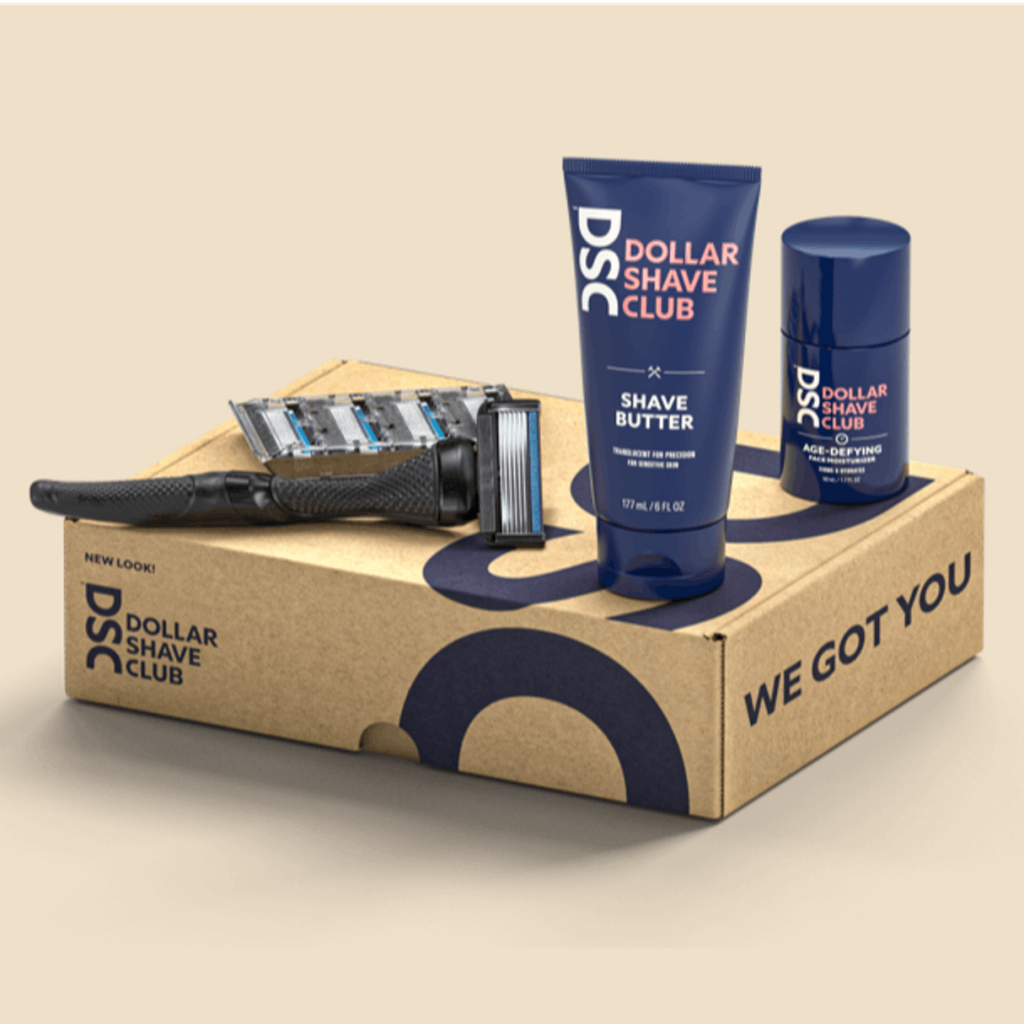 Your GQ style won't be doing you any favors if you're not well-groomed. Good grooming remains essential to looking great, and you can count on the Dollar Shave Club to keep you well-equipped. 
The list of the most popular subscription boxes for men is never complete without this chart-topper. Dollar Shave Club has done a great job of helping men stock up on shaving supplies, shower products, toothpaste, and other grooming essentials. The best part is that their plans are super affordable!
Deals start at $5.
16. BattlBox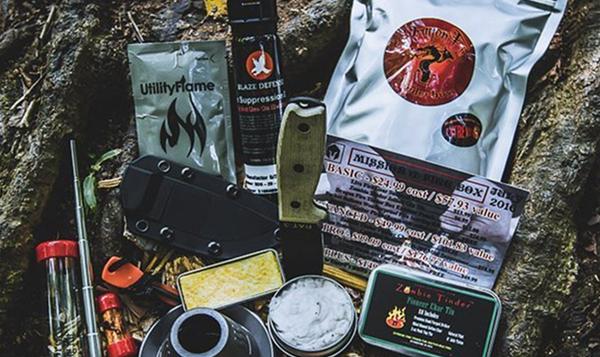 Can't get enough of the outdoors?
BattlBox brings surprises every month with boxes full of camping essentials and survival tools. Subscribers who choose the basic option receive three to seven carefully selected items like outdoor gear, survival manuals, and emergency supplies. Those who opt for the advanced packages receive premium items like tents, sleeping bags, and backpacks.
Deals start at $30 per month.
17. Loot Crate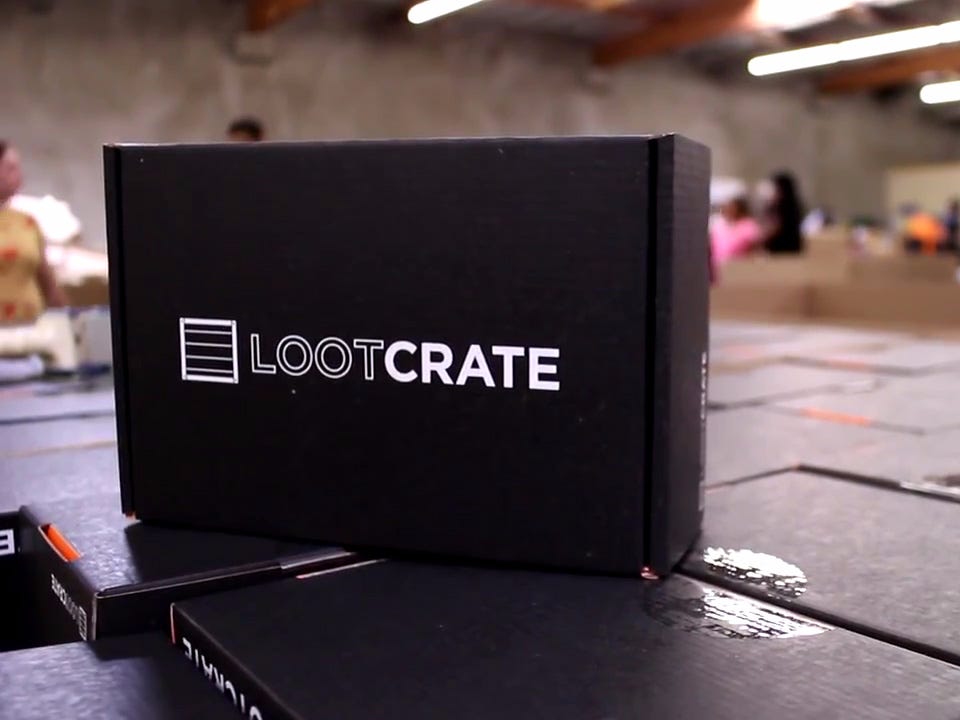 Do you like to keep up with the latest in pop culture? You'll find there's a lot to love about Loot Crate. From Marvel and Harry Potter to manga and anime, this subscription box has goodies for every fan base. Their wide selection of monthly crates ensures that fans get their fix of games, collectibles, and apparel.
Deals start at $10 per month.
18. Zingerman's Bacon Club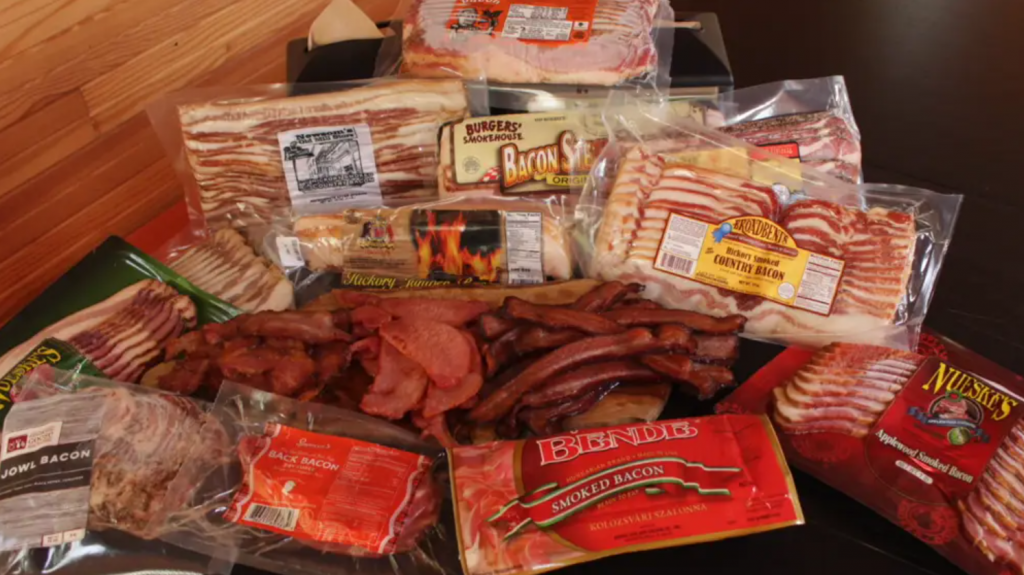 Look who's bringing home the bacon! Zingerman's Bacon Club delivers pieces of heaven to bacon lovers every month. Out to capture hearts, the packages include artisan bacon, histories, stories, recipes, and bacon-related goodies. These delectable treats have caused devoted vegetarians to fall off the bandwagon. Most subscribers, however, are willing victims.
Deals start at $100 per plan.
19. Daily Harvest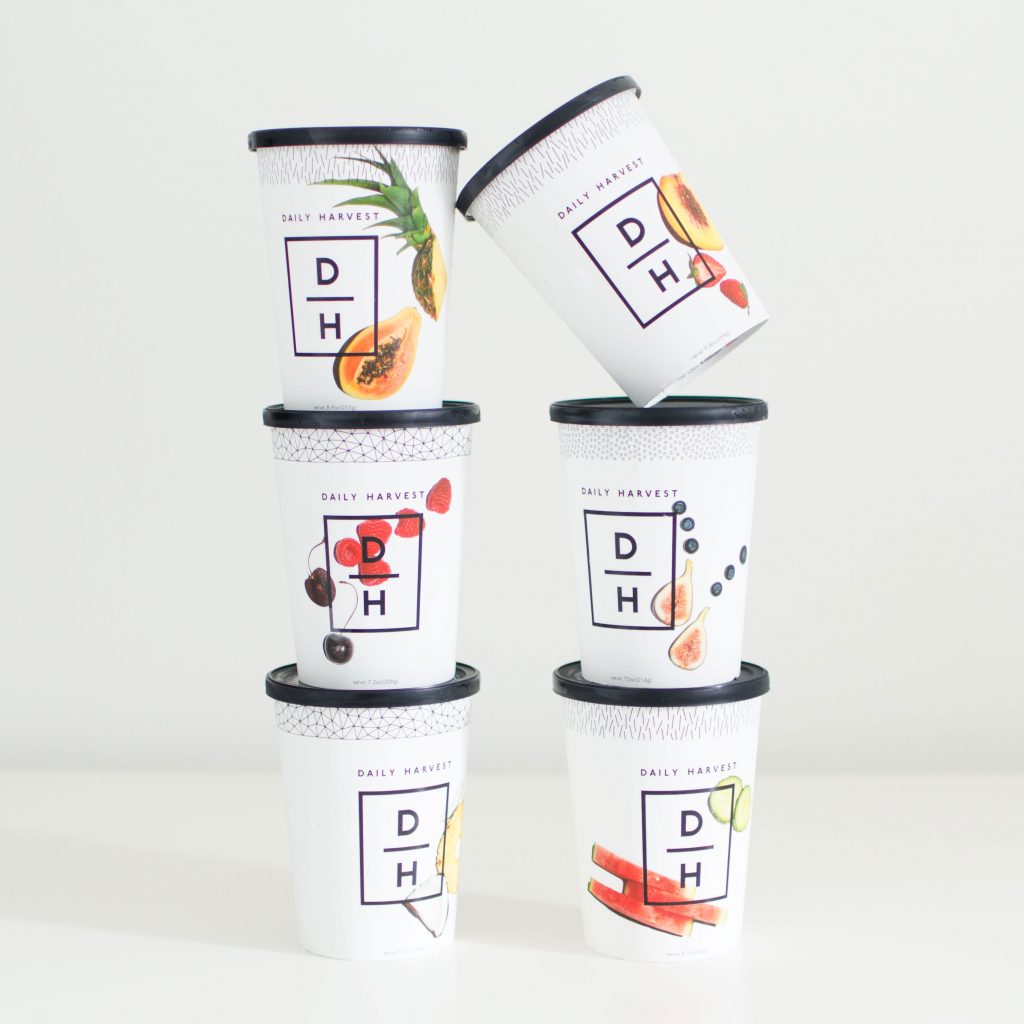 Even the most laidback of men have bitten into the healthy lifestyle frenzy. What's not to love about feeling stronger with a healthy body?
Make meal prepping simple and straightforward with Daily Harvest's subscription box. The offerings include harvest bowls, chia parfaits, smoothies, and lattes. You can opt for keto-friendly, gluten-free, or vegan dishes. You may also choose between a weekly and monthly plan.
Deals start at $48 per plan.
20. BBQ Box

Do you live for a good barbeque? Then you're sure to find comfort in the BBQ Box. Each month brings exciting surprises for grill masters: award-winning marinades, spices, snacks, wood chips, and planks. A recipe accompanies the goodies to ensure magic happens on the grill.
Deals start at $24 per month.
21. HelloFresh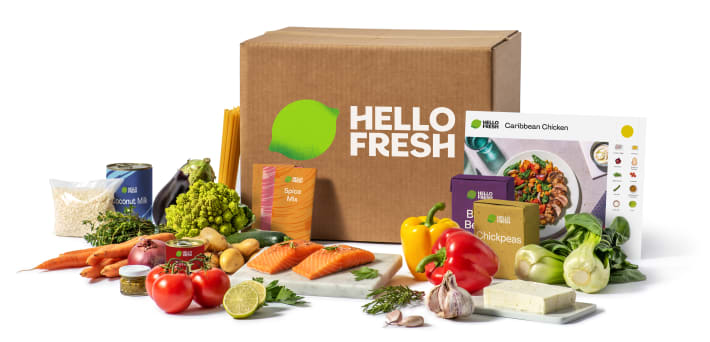 Do you love gourmet food but don't have the patience to labor over meals in the kitchen? You don't have to be adept at meal planning or precision cooking to treat yourself to fancy meals.
Ideal for men with discerning taste, HelloFresh offers easy-to-prepare chef-created meals complete with nutritional information and ingredients sourced straight from the farm.
You get to choose between a family plan, classic plan, and veggie plan. Feel free to skip weeks, change recipes, or cancel the plan anytime!
Deals start at $9 per serving.
22. Trade Coffee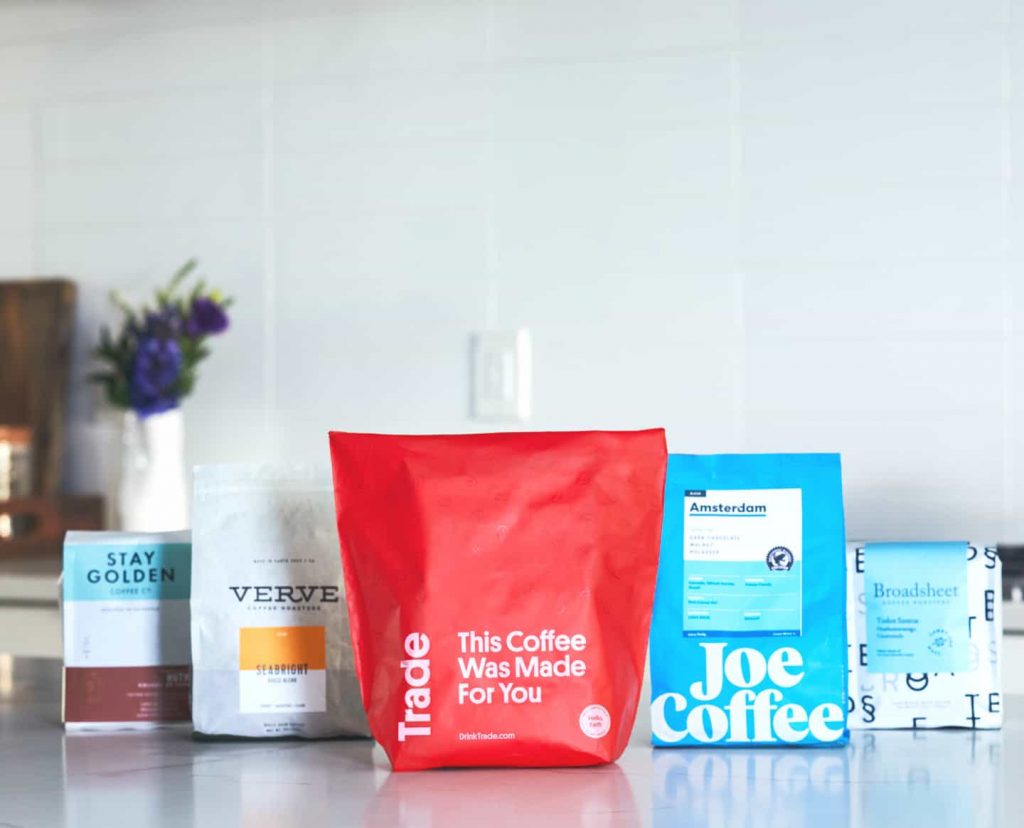 Sure, you can't be bothered with knowing the difference between a latte and a macchiato, but you know good coffee when you taste one. And you simply can't operate at your best without your liquid energy.
Trade Coffee has curated the best brews for you, so you won't have to wade through confusing coffee house parlance. They deliver fantastic coffee flavors sourced from the top roasters in the US. Simply take Trade Coffee's coffee matching quiz, and they'll personalize the boxes to match your unique preference.
Deals start at $60 per plan.
This fun list of monthly subscription boxes for men is bound to get the mind's creative and business gears going. Do you have your own subscription box ideas? Make them happen Subbly's easy to use platform! You can test the waters with a 14-day trial for free!